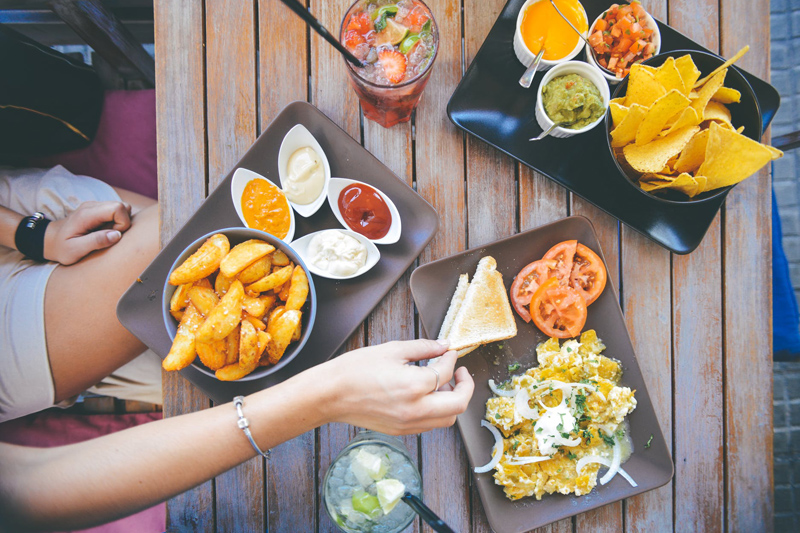 Tortillas have been a staple in Mexico since pre-Hispaic days. The earliest culinary documentations include tortillas, and like beans and chiles, tortillas are presented in a variety of flavors and styles; but always a variant of corn. The Spaniards however craved bread and get credit for the origin of Mexico's other tortilla, the wheat tortilla.

Wheat or flour tortillas also come in a variety of colors and textures. The classic of these however, is what is historically known as the "tortilla de agua" (water tortilla) a simple recipe that relies on skill to create a paper thin tortilla. The pizza-sized version of the "tortilla de agua" is a food specialty of the Mexican state of Sonora and is a result of Europeans in New Spain desiring bread.

The Spanish found, in the terrain of what is now officially the Free and Sovereign State of Sonora, ideal wheat growing conditions. Those wheat crops gave way to one of the region's most cherished staples, the "tortilla de agua", a very large, extra thin, tortilla that famously replaced corn as the favorite tortilla in Sonora.

Typical Sonoran flour tortillas are 20" or more in diameter, are hand-stretched and thrown onto enormous "comals" or griddles that typically are wood-fired. This recipe does not attempt instructions on the art of hand-stretching and throwing tortillas, instead it relies on the use of a smaller, tortilla-sized rolling pin, which is quite acceptable outside of Sonora. The recipe yields about one dozen tortillas with a diameter between 9" and 10". In general flour tortillas are not difficult to make, but practice is key for becoming masterful at rolling-out the exquisite paper thin "tortillas de agua.". Do not lose heart if the first batch are not thin and pliable. The difference in flavor and texture is worth the effort of repeated tries.

Tools:
Tortilla rolling pin (approximately 8"L x 1-1/2"D)
Griddle or large flat bottom skillet

Ingredients:
2 Cups high quality wheat flour; high gluten or all-purpose
3 Tablespoons pure lard 

1 Teaspoon salt
3/4 Cup water


Steps:
1. Sift together flour and salt into a bowl.
2. Ad the fat, integrating it well into the flour.
3. Stir in warm water and form a ball.
(Note: Use more water if necessary until the bowl sides are free of all dough.)
4. Knead in the bowl or on a floured board until satiny (about 10 minutes).
5. Make the dough into about twelve egg-sized balls. Rub a little fat on your hands and roll each ball to lightly coat the ball's exterior.
6. Cover with a dishtowel and let rest for at least 20 minutes.
7. Roll-out tortillas with a rolling pin until tortillas are 9" to 10" in diameter.
8. Cook in an ungreased skillet or griddle turning until cooked. Blisters will appear nearly at once. With a wide spatula, or clean cloth, press tortilla very gently and evenly over the top. Flip and cook other side until golden brown blisters appear (tortilla should not stiffen. If tortilla sticks or browns too quickly, reduce heat).
9. Store hot tortillas in a cloth towel, in a paper or plastic bag to keep warm until serving.



Related Articles
Editor's Picks Articles
Top Ten Articles
Previous Features
Site Map





Content copyright © 2022 by Mickey Marquez. All rights reserved.
This content was written by Mickey Marquez. If you wish to use this content in any manner, you need written permission. Contact Mickey Marquez for details.