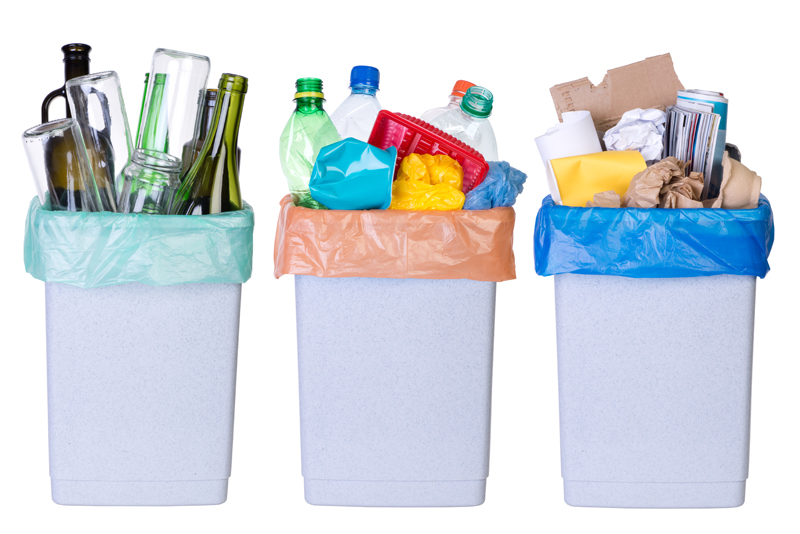 In order to cut down on the amount of clutter in your home you should make sure everything has a place. This makes cleaning easier and streamlines your efforts.


1. Wrapping Paper:
No matter the season, we all have wrapping paper that gets out of control. Some good ideas for keeping it contained: containers actually made for housing gift wrap. You can also use a toilet paper or paper towel roll. You just cut a slit down the long side and then just slide it around your rolls of wrapping paper. This simple trick can save you lots of headaches!


2. Remote Controls:
If you can house your remote controls into a cute container or a basket, then you will always be able to find them. Make a habit of rounding them up before you go to bed every night. Takes a few seconds and will save you time later. Plus, your space already looks neater having them parked somewhere.


3. Keys:
While hooks on your wall can be easy, it also makes it easy for thieves, etc. to have access to all of your keyed things as well. Some notable places to keep your car keys: next to your bed (in case you hear something or have an intruder you can sound your alarm). Also, we have bookshelves close to our entry way. Very TALL bookshelves, we keep our keys up on the highest shelf in a container. This is our landing pad. This keeps the keys out of reach from little ones AND we always know where our keys are.


4. Junk Mail:
The best place for your junk mail is your shredder. Also make sure you register to take your name, address, phone number off of mailing lists. Most junk mail can't be marked "return to sender" as this just creates more work for the post office in throwing it away. Just get your name off of mailing lists. You can always call a company to remove your name as well. Just make sure you note the day and time and who you talk to.


5. Vacation / Sports Gear:
A handy storage bin in the garage or a closet in the house can handle this type of gear. If you have an overwhelming amount of gear, you probably need to be a bit more personal with your storage solution. Personal storage bins that go under the bed will work best for most items. Make sure you have everything labeled - this will help you locate it fast, later.


6. Clothing:
Having a donate bin in your garage will be a great solution for worn or unused clothing. It is best to go through your closets seasonally. You can do it more frequently if you have an abundance of clothing or if your family is larger. Each person in our home has their own "Clothing" month. So right before we go shopping for that person, we go through their clothes and pull the things out that they no longer wear. We put it in a too small, too big, donate or trash pile. With 8 children - this saves us time and space!
You can also put handbags, scarves and belts up on hooks in your closet. This keeps them from cluttering valuable floor or shelf space. Take time to sort through these items at least yearly.



7. Bathroom Items:
Having storage containers for everything in your bathroom saves you space and time. It also makes your cupboards organized and you can find everything. Using cute containers to house items that you need to be out on your counter/shelf is a great idea. Adds a little cuteness and still keeps things clean and clutter-free.



8. Office Supplies:
This is the perfect space to have storage containers. There a multitude of items to choose from that are ready made. Feel free to personalize your space with items that you have repurposed for storage. Mason Jars are great writing utensil holders. Feel free to personalize your space and make it fun even while making it Clutter-free.


Once you get your "crazy" items organized and housed somewhere in their very own home, your cleaning time will be cut down drastically. You just have to make the habit of KEEPING things in their new homes every time you use them.


Make it a great one!




Related Articles
Editor's Picks Articles
Top Ten Articles
Previous Features
Site Map





Content copyright © 2023 by Tammy Judd. All rights reserved.
This content was written by Tammy Judd. If you wish to use this content in any manner, you need written permission. Contact Tammy Judd for details.