Pumpkin Salad - Ensalada Cuaresmeña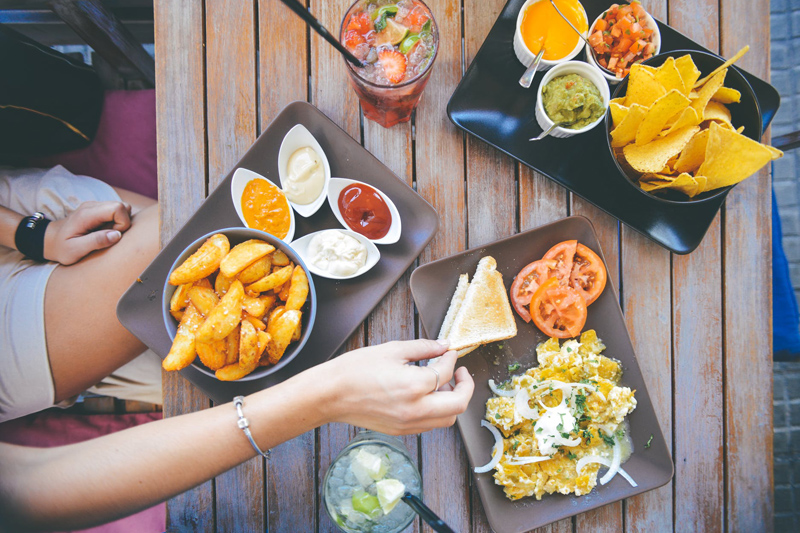 In northern Mexico, October and November mark the coincidence of peak harvest for antioxidant-laden and nutrient dense varieties of winter squash. Most celebrated among the crop is the pumpkin. The launch of winter festivities commences with Day of the Dead and ends at the New Year. At this time Mexico's "cuaresmeña" pumpkin takes center stage in various sweet forms. Pumpkin is candied, seasoned for sweet empanadas and tamales, or simmered with brown sugar for a classic dessert.

This recipe stands out, as a dessert salad. Think ambrosia, but with an authenticity and sophistication beyond the grasp of marshmallows and maraschino cherries. This salad highlights the bounty of apples, walnuts, pine nuts, dates and squash from Mexico's northern frontier states.

The "cuaresmeña" pumpkin is among Mexico's greatest food gifts to the world. Archaeological evidence puts the wild form of this pumpkin first in Peru, but its first cultivation appears to be in Mexico, about 7000 years ago. With the arrival of Spaniards, it evolved to a global crop. It was among the first pumpkins taken to Europe for cultivation and eventually was commonly known as "pumpkin Castilla." Today the pumpkin Castilla, goes by many other names and is farmed throughout the Americas, as well as Asia, Africa, and Europe.

This recipe calls for soaking the pumpkin flesh overnight in calcium hydroxide, to enhance its texture. For a less sweet salad, reduce the raisins and dates and increase the pine nuts and walnuts.

Tools:
Large bowl for soaking pumpkin
Large sauce pan for cooking pumpkin
Small sauce pan for syrup
Large serving bowl
Sharp knife

Ingredients:
1 Tablespoon Calcium Hydroxide
4 Cups raw pumpkin in 1" cubes
2 Bananas sliced
1 Cup chopped raw walnuts
1 Cup raisins
1 Cup chopped dates
1 Cup roasted pine nuts
2 Oranges peeled and cut into bite size pieces
2 Apples cored and cut into bite size pieces
1¼ Cups cane sugar
4 Tablespoons sweet Jerez sherry
2 Mexican cinnamon sticks (Ceylon cinnamon)

Steps:
1. Soak raw pumpkin overnight in Calcium Hydroxide.
2. Rinse soaked pumpkin in cold water.
3. Place in pumpkin in the large saucepan, cover with water, add 3 tablespoons sugar and 1 stick of cinnamon.
4. Bring the pumpkin to a boil and remove from heat and drain when partially cooked, but still firm. Rinse in cold water and set pumpkin aside.
5. Bring sugar, ½ cup of water and one cinnamon stick to a boil. Allow to thicken into a syrup.
6. Remove syrup from heat and add the sherry.
7. Allow syrup to cool a bit.
8. In a large bowl combine all ingredients and syrup, tossing until thoroughly coated.
9. Serve and enjoy.


Related Articles
Editor's Picks Articles
Top Ten Articles
Previous Features
Site Map





Content copyright © 2023 by Mickey Marquez. All rights reserved.
This content was written by Mickey Marquez. If you wish to use this content in any manner, you need written permission. Contact Mickey Marquez for details.