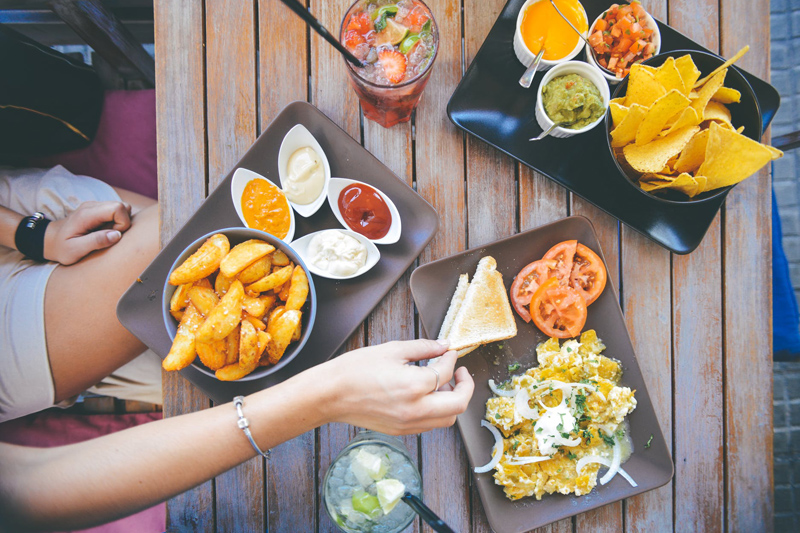 A basic trick to flavor is broth. It gives a subtle undertone of umami creating authenticity frequently lost in many renditions of Mexican traditional food. Increasingly, high-quality broths are saturating the marketplace; they tempt buyers with their combination of attractive-aseptic packaging, convenience, and "natural," free-range, or organic provenance. Make no mistake, homemade stock is the difference in flavor and separates good food from the delicious food that people talk about and remember. No store bought solution exists for this. Good news is basic Mexican stocks are easy no fuss operations. Beef and pork stocks are desirable in the Mexican kitchen, but the first go-to stock is chicken.

Mexicans like chickens that have had lives, they have the flavor that speaks of pecking at bugs and roaming, maybe even outrunning another critter. If you have access to farm chickens over industrial or commercial chicken, give one a try and see if you can taste the difference. In Mexico when buying a whole chicken, it is typical to get the whole animal. In the body cavity you will find, in addition to the gizzards, the head, and feet. These typically also go into the stock pot.

The beauty of this recipe is it will deliver a good product; that does not require excessive preparation or precious amounts of herbs. Freeze it in whatever quantities make sense for the cook's kitchen, ice cube, cupcake, or pint size. Always store in glass or plastic containers marked with the date (avoid metal). It keeps for 2-3 months.

One medium whole chicken, including giblets (or 3 pounds of parts: backs, giblets, feet, wings, thighs) will make a bit over 2 quarts of stock (same steps may be used for beef or pork broth, using roasted bones instead of meat). This recipe does not include salting. Salting should take place according to the cook's need at the time of use.


Tools:
6-Quart stockpot
Large bowl
Sharp knife
Large strainer or cheesecloth
Long handled spoon

Ingredients:
1 Medium chicken including giblets, or
3 pounds of combination of gizzards, backs, feet, thighs, wings)
1 Small white onion cut in half
2 Medium size garlic gloves
4 Allspice berries whole

Steps:
1. If using a whole chicken, cut into eight pieces.
2. Place all chicken pieces and giblets in the stock pot.
3. Cover completely with cold water.
4. Add onion, garlic, and allspice.
5. Place pot on the burner and bring to a boil.
6. Reduce heat to a simmer and skim any foam that has formed.
7. Cook at a low simmer for approximately 2 hours.
8. Allow broth to cool, cover and refrigerate overnight.
9. Reheat the broth, taking care not to return to a boil.
10. Strain broth into large bowl and discard leftovers.
11. Refrigerate for 2 hours, or until fat congeals on the surface.
12. Skim fat from broth's surface and transfer to storage containers, or use.


Related Articles
Editor's Picks Articles
Top Ten Articles
Previous Features
Site Map





Content copyright © 2023 by Mickey Marquez. All rights reserved.
This content was written by Mickey Marquez. If you wish to use this content in any manner, you need written permission. Contact Mickey Marquez for details.