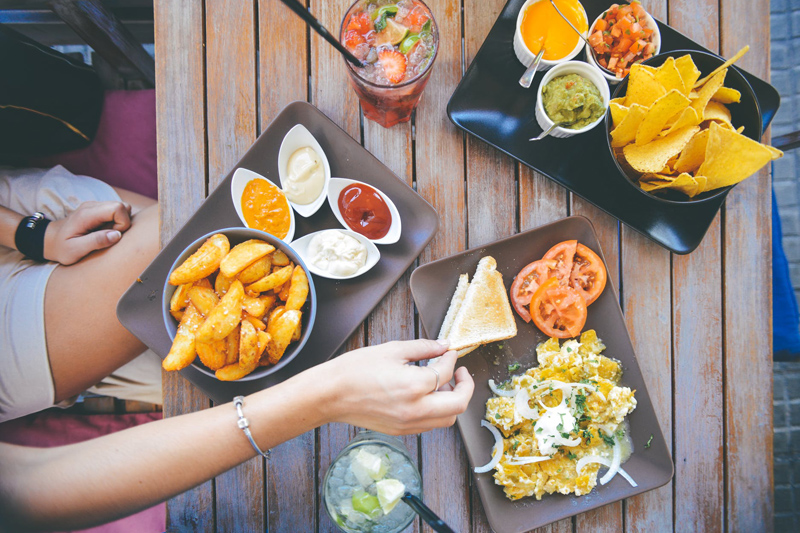 As much of North America begins to consume much of the year's turkey harvest, the awkward bird will also be making its way to end-of -year celebrations in Spain, France, and Great Britain. The turkey is native to Mexico and was exported back to Europe by the conquistadors. Though today the US, France, Germany, the United Kingdom and Canada all consume more turkey than Mexico, one of Mexico's most enduring food tales is bound to the turkey. It's the story of Mexico's culinary gift to the world and the invention of "mole poblano."

The legend goes, in the days of New Spain, Puebla's Santa Rosa convent was called upon to host a high official. The nuns prayed and invoked the intercession of San Pascual Bailon for guidance on their great responsibility. Divine inspiration took them to nearly all the kitchen's ingredients and to a turkey that had been feeding off a walnut tree. The ingredients, some common such as red chiles, onion, garlic, and others not so common, such as ash, seeds, and chocolate were ground and nurtured into a smooth "mole" or mix of ground ingredients. Questions abounded on the superb sauce. When summoned, the nun in charge's response to inquiry was to call the sauce a mix of many ingredients or a "mole," as "mole" was the word for mix. The dignitary was delighted with the sauce and left not a drop on his plate. Today Puebla is synonymous with its namesake, "mole poblano" and the Santa Rosa convent kitchen is open for all to see.

There are many types of mole as varied as the land of Mexico. Shoulder to shoulder with Puebla in fame for its mole is Oaxaca. Recipes are abundant. Making a mole sauce from scratch is arduous work, but worth it if you have the desire and the stars align to present time, tools, and ingredients. Today many Mexican food purveyors sell mole paste, or many supermarkets have Mexican food sections where jars or aseptic boxes of mole base are stocked, though these carry many preservative ingredients that are not typical. But for the day after a big event, with turkey leftovers in the offering, try one.

There are ways to imprint your style on someone else's mole, whether the base is from a paste or a jar. Figure on about three tablespoons of mole base for each piece of turkey to be reheated. Add the base into a pan large enough for the sauce and the turkey. Begin by adding high-quality poultry stock to the mole. The consistency objective is a thickness to coat a spoon without it running off quickly, but not so thick that a spoon doesn't glide smoothly through it with a light touch. Or as thick or thin as you like.

Depending on your palate you may experiment with flavor. For more heat add ground red chile powder; or for earthiness, creamy peanut butter along with some freshly grated Ceylon cinnamon; for a sweeter side, add a bit of pureed banana. All to taste.

When flavor and consistency are appealing the mole is ready to mingle with the turkey. Place the turkey in the sauce and gently reheat and serve.





Related Articles
Editor's Picks Articles
Top Ten Articles
Previous Features
Site Map





Content copyright © 2022 by Mickey Marquez. All rights reserved.
This content was written by Mickey Marquez. If you wish to use this content in any manner, you need written permission. Contact Mickey Marquez for details.