Masa Tamales - Basic Tamale Dough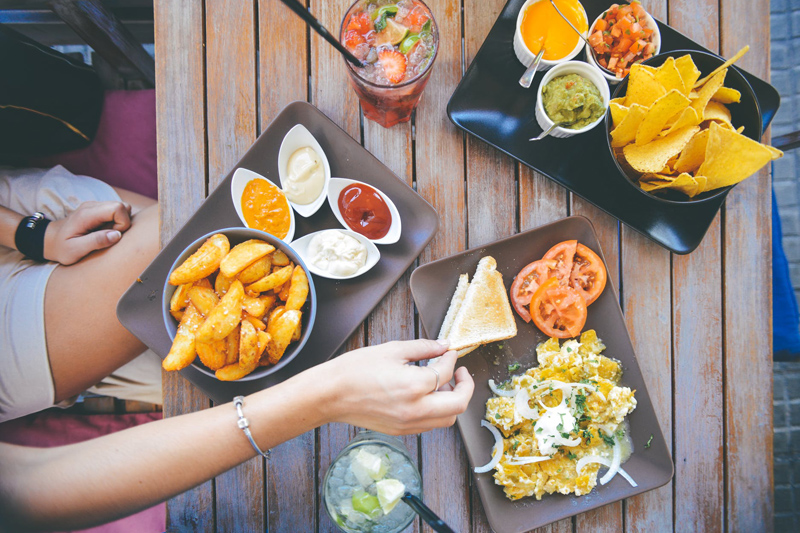 Tamale dough, in its purest form, is freshly ground from nixtamal (ground corn slacked in calcium hydroxide). Most people do not have access to a fresh dough. Luckily, there is a way to make delicious tamales for the many without access to fresh dough; it's ready-made flour known as "masa seca" or "masa harina." When buying dough flour try to buy one labeled for tamales. The tortilla flour is finer and will not yield as fluffy a tamale as a coarser grind.

Tamale dough essentials:
Tamales dough, in addition to flour, must have liquid and fat. Chicken broth is the most common, but a rich pork broth can be superior. For the fat, rendered pork lard is traditional. Tamales can be made with vegetable shortening, though aficionados will dismiss this option. When working with rendered fat for tamales, it must be chilled. The liquid should be tepid, not warm or hot.

A stand mixer with a flat blade is essential. At the proper mixture, the dough neither clings to the blade nor completely to the bowl, the goal is an even distribution of dough on both bowl and blade. To test the batter put a dab into a glass of water when the dough floats it's ready to spread.

Wrapping tamales:
Corn husks and banana leaves are used to wrap tamales, but this recipe requires corn husks. They are readily purchased at Latin food grocers or ordered online. Ideal husks are about six inches across at the wide end; smaller husks can be paired to make one wrapper. Before use, rinse husks to remove any debris and soak for 30 minutes to ensure pliability. Husks tend to want to float in water, weight them to keep submerged.

To spread the dough, hold the husk with the narrow end at your wrist and with the backside of a tablespoon, spread about 1½ tablespoons of dough evenly across the husk. Leave about ¾ inches uncovered at the wrapper's sides and about 1 ½ inches at the top and bottom ends.

Finish by folding the wrapper sides to overlap and roll the bottom up.

The basic recipe:
This dough is tasty as is or with a filling. Yields 12-16 tamales

Tools:
Electric stand mixer
Large stock pot, 4 qt. or larger
Heat resistant 8-ounce measuring cup
Steamer insert
Large bowl
Scraper
Tablespoon or a spreader

Ingredients:
⅔ Cup chilled lard or vegetable shortening
1 Teaspoon baking powder
1¾ Cups "masa harina" hydrated with 1¼ cup hot water
⅔ Cups tepid or lukewarm broth, have extra on hand
1 - 2 Teaspoons salt
6-ounce package of corn husks

Steps:
1. Hydrate the "masa harina" - measure flour into stand mixer's bowl, using the flat blade, with the blender on low, slowly add the hot water in an even pour. The dough will form a ball. Increase speed to medium and allow the dough to work for about five minutes. Divide dough into three equal parts and transfer to a clean bowl, cover and refrigerate for one hour.
2. Preparing the fat for the dough - take lard, add the baking powder and beat on high for approximately five minutes or as long as it takes to whip into fluffy, peaks.
3. Adding the dough to the whipped lard - begin adding the chilled dough to the lard, beating continuously, after integrating the first ball slowly integrate about ¼ cup broth, alternate with another ball of dough and another ¼ cup broth until all the remaining dough, lard, and broth are combined. Scraping the sides of the bowl as necessary. Reduce to medium speed and continue beating until the dough passes the float test in a glass of water.
4. Mix dough for desired consistency - the goal is a smooth dough, that will spread and hold its shape, it should not be runny. Add the salt (to taste; note salt flavor intensifies a bit during steaming) and broth until texture is correct. Return dough to a separate bowl and refrigerator for an hour.
5. Preparing to spread - return the dough to the mixer bowl, beat again at high speed for approximately five minutes. Be prepared to add more broth to return the dough to its smooth, spreadable consistency.
6. Spreading and wrapping the dough - follow the instructions above for spreading and folding the husks.
7. Steaming - fill the stockpot with about two inches of water. Insert the steamer and place the inverted measuring cup in the center. Fill any open space with some of the extra husks to prevent tamales having contact with water. Stand the tamales, folded side down, around the measuring cup, allowing space between them for steam to penetrate. When all tamales are in, cover with more corn husks and place lid. Use high heat until water boils, then reduce to medium and monitor to keep at a gentle boil. Add more water if necessary. Cook for 35 - 40 minutes. Tamale is ready when the husk separates from the dough cleanly.

Allow tamales to rest for 15 minutes before serving or refrigeration. Resteam to enjoy when convenient. Tamales may be frozen and steamed directly from the frozen state.
Serve these tamales with your favorite salsa or topped with cheese and beans.

You Should Also Read:
Lard Making a Kitchen Comeback


Related Articles
Editor's Picks Articles
Top Ten Articles
Previous Features
Site Map





Content copyright © 2023 by Mickey Marquez. All rights reserved.
This content was written by Mickey Marquez. If you wish to use this content in any manner, you need written permission. Contact Mickey Marquez for details.