Tips for Mastering a To Do List with ADD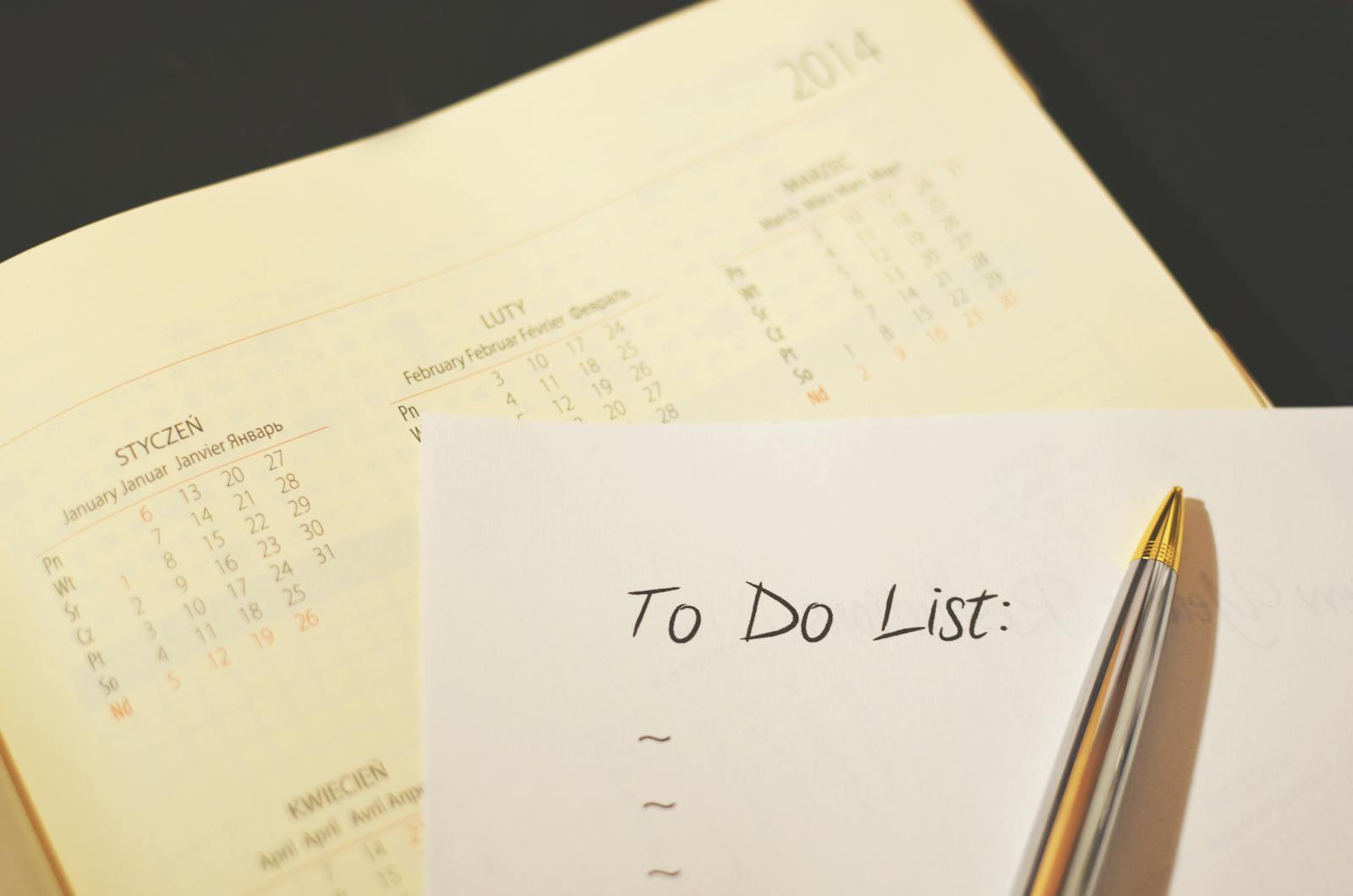 I recently attended a webinar where the presenter didn't think that to-do lists worked very well for folks with Attention Deficit Disorder. She presented logical ideas for her conclusions, and she also gave some great alternatives. However, if you love a to-do list, or you would like to love a to-do list, here are some ways that you can achieve mastery of your list.

The most important thing to know is that a to-do list isn't one list that is 30 pages long! The super-long list for the ages is counterproductive. It is overwhelming. People with Attention Deficit Disorder have trouble keeping track of what needs to be done in a timely manner. There is no way to effectively manage the all-encompassing, comprehensive to-do list.

A great to-do list is actually several lists for different reasons and times. There is a list for each area that you have chores that need to be completed. For example, you might have a job list and a household list. One list will be for immediate items. What needs to be done today and tomorrow? Another list will be for the week, while another might list items by the months or seasons when the jobs occur. How you organize it will depend on what your needs are and what makes sense to you.

Create the criteria for what is important. Use these criteria to build a list that is prioritized, so that the crucial items are done first. I write everything down, so that I don't forget a bunch of items. Then, I go back through and number them according to what I feel is most critical. Numbering items after I make the list keeps me from getting bogged down as I am putting my list together. I star the most important items.

When you are working through your list, it is not how many items you finish that is important. What is critical is how many of the most essential items that you completed. Schedule your list according to when your mental and physical energy needs match the task that you want to complete.

Do I overschedule? I do. You might not want to. I get more done if I am overscheduled, but other people may be overwhelmed. If I do not get everything done, at the end of the day, I can move it to another list.

One thing that I do is to attach my lists to an e-mail document and mail them to myself. Then, I can access them wherever I am at. This makes it easy to print out the list and update it. Some people use software programs, but I like to go semi-old school. Handwriting is a chore for me, so doing lists on my computer is easier.

When I have my lists, and I am working my lists, I can accomplish a lot. When I off-list and just drifting, my days run into each other like the colors on a child's watercolor. I get very little done. Running my lists is essential to my well-being. Here's hoping that these tips will be helpful in creating work-horse lists for you.


Related links: The Related Links below this article may be of interest to you.

NEWSLETTER: I invite you to subscribe to our free weekly newsletter. This gives you all of the updates to the ADD site. Fill in the blank below the article with your email address - which is never passed on beyond this site. We never sell or trade your personal information.



You Should Also Read:
Simplify your Household and ADD
Use Lists for Organizing with ADD
ADD and Planning a Pleasant Holiday


Related Articles
Editor's Picks Articles
Top Ten Articles
Previous Features
Site Map





Content copyright © 2022 by Connie Mistler Davidson. All rights reserved.
This content was written by Connie Mistler Davidson. If you wish to use this content in any manner, you need written permission. Contact Connie Mistler Davidson for details.