Handmade Salsa - Chile Maneado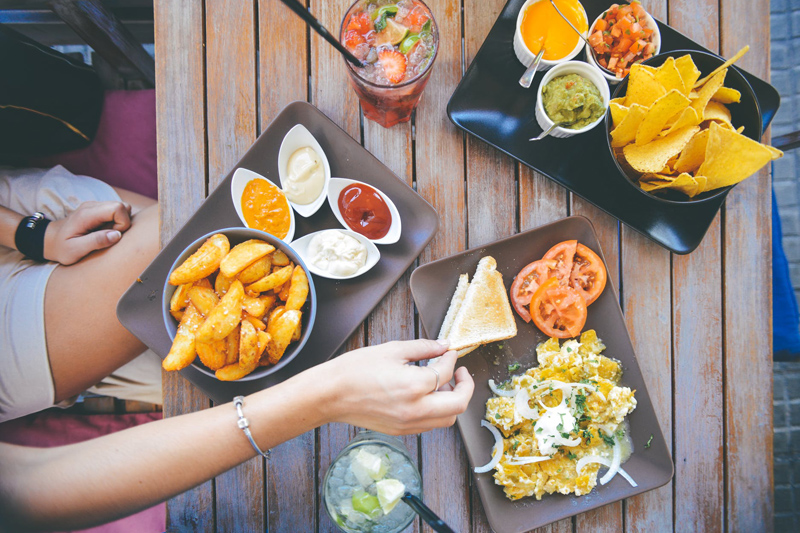 Chile is as ever-present a force in the diet of modern Mexicans as it was to the ancient native people. An essential survival tool for conquistadores, missionaries, and explorers they soon after arrival saw the value of embracing chile as a condition for survival. Ignaz Pfefferkorn, a Jesuit missionary and 18th-century chronicler of the province of Sonora, famously recorded his thoughts on chile:

"After the first mouthful the tears started to come. I could not say a word and believed I had hell-fire in my mouth. However, one becomes accustomed to it after frequent bold victories, so that with time the dish becomes tolerable and finally very agreeable."

This recipe will not put hell-fire in your mouth and handily converts into a mild salsa by increasing the tomato to chile pod ratio. Consider it a great recipe and technique for a "trainer salsa." A super simple technique.

Another standout feature about "salsa maneado" or handmade salsa, is its richness in texture and flavor. "Salsa maneado" is not a strained salsa with a refined and velvety consistency, nor is it with the same rustic coarseness of a salsa cruda made in a molcajete. This style of salsa, "maneado" (handmade) is increasingly rare.

Handmade chile delights with flavors bursting freshness and the richness of roasted ingredients. Everything takes place on a comal and a bowl. Easy to clean-up afterwards, and no special tools or appliances. This can be made at a campsite. (A word of caution, if you are not accustomed to handling, seeding, and peeling raw chiles, a cooking glove is essential to avoid skin irritation or discomfort.)

Tools:
Comal, griddle, or skillet appropriate for roasting
Cooking glove
Bowl large enough to accommodate all ingredients
Perfectly clean hands

Ingredients:
6 Pods chile guajillo toasted
5 Cloves garlic roasted and peeled.
4 Roman tomatoes roasted, skins and core removed.
Salt to taste
White onion garnish, optional

Steps:
1. Toast the chile pods with stems, veins, and seeds. Remove when pods puff up a bit.
2. Rinse toasted chiles and remove stems, shake out seeds and remove veins.
3. In a bowl cover chiles in warm water, add about half a teaspoon of salt to start.
4. Work the chiles in the water with your hands. (If needed wear gloves to do this.) Work for several minutes until the pods render their chile and all that remain are the papery-skins. Remove and discard the skins.
5. One at a time work in the tomatoes with a crushing and squeezing motion.
I6. n a similar fashion as the tomatoes, work in each garlic clove, crushing the paste out of the tougher roasted outer part of the clove. Discard the tougher outer pieces.
6. Taste for salt. Add freshly minced white onion when serving, if desired.

This is a classic table salsa, good on or in just about everything.


Related Articles
Editor's Picks Articles
Top Ten Articles
Previous Features
Site Map





Content copyright © 2023 by Mickey Marquez. All rights reserved.
This content was written by Mickey Marquez. If you wish to use this content in any manner, you need written permission. Contact Mickey Marquez for details.