Misjudging the Child with ADD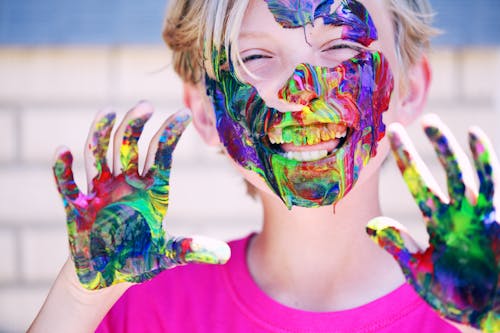 Over the years, I have talked to dozens of parents who were devastated when their children were diagnosed with Attention Deficit Disorder. First, it is hard to put a label on a child, especially when that label says that the child has a significant brain difference. Second, many parents misunderstand the label. It is meant to help clinicians and insurance companies with their billing practices. It does not define the child and what he can do. Finally, those parents think about the thousands of times that their child has been misjudged, because people who the kids interact with do not know or believe that they have Attention Deficit Disorder. These misjudgments come from parents, family members, teachers, peers, and other people who see these children with Attention Deficit Disorder struggling through the days of their lives. Cruel statements are made about them.
Ways that children with Attention Deficit Disorder are misjudged:
*The child with ADD has poor impulse control. Often, their mouth operates without a filter, both in activation of talking and in what is said. A teacher might say in front of the child's peers, "You are disrupting the class with your constant interruptions. Why do you think we want to hear anything that you say?" When a child with ADD makes an impulsively unflattering, but true, comment, they are judged as deliberately mean-spirited. The child is upbraided, "Shame on you for saying such a thing! Shame, shame, shame!"
*Children with Attention Deficit Disorder often have poor handwriting. They do their best, but the handwriting still looks like chicken scratches. Very few people believe that the child is doing his best. A teacher will say, "Do you expect me to accept that? What a messy paper! You just need to do that over and do it right. There is no way that I'll accept a mess like that!" Then, the paper is torn up in front of the child and his peers. Often, children with ADD will get to a point where they won't turn papers in to teachers.
*A child with ADD won't turn work in, even work that has been correctly completed as homework, and all of the adults wonder why. Then, it is decided that the child is lazy. "Why is it that you won't turn your homework in. Are you just that lazy?" a parent will say. "There is no reason why you can't do that work! You were in class when we covered the material and I know that you understand it. You are just too lazy to do the work! It's your own fault if you fail the class," a teacher grumbles in front of the class.
I could write these scenarios all day long, but then you wouldn't have time to read this. These comments come from real life. They are things that I saw or heard when I was growing up, as a parent, or as a teacher. Some of them were reported to me by students and confirmed by their peers. When the adults in your life think that you are deliberately mean-spirited, careless, and lazy, and tell you so, it does something to your self-esteem and how you view yourself. At some level, most people with Attention Deficit Disorder carry these emotional scars with them over a lifetime.
Getting a diagnosis of Attention Deficit Disorder helps some children because it gives a reason for behaviors that were previously thought to be stubborn laziness, willful disobedience, intentional inattention, deliberate impulsivity, and conscious acting out. With the diagnosis comes the knowledge that these are not voluntary behaviors, but the brain based difficulties with the child's executive function. There are strategies that can help executive function, and this knowledge can be a comfort for parents and the children with ADD who have been misjudged for much of their lives. Also for the parents, the diagnosis frees them to be strong advocates for their child.
The books and Related Links below have additional information.
This is a link to the hardcover edition.
The Power of Different: The Link Between Disorder and Genius
This is a link to the Kindle edition.
The Power of Different: The Link Between Disorder and Genius
Related links:
The Related Links below this article may be of interest to you.
NEWSLETTER:
I invite you to subscribe to our free weekly newsletter. This gives you all of the updates to the ADD site. Fill in the blank below the article with your email address -
which is never passed on beyond this site. We never sell or trade your personal information.
There are times when I recommend an item related to my article and add an Amazon link, so that you can check it out. I am an Amazon Associate, and when you purchase an item after clicking on my link, I do make a commission for purchases made through that link.
You Should Also Read:
Delivered from Distraction with ADD Book Review
ADD Executive Function and Intense Exercise
Emotional Maturity and Children with ADD


Related Articles
Editor's Picks Articles
Top Ten Articles
Previous Features
Site Map





Content copyright © 2022 by Connie Mistler Davidson. All rights reserved.
This content was written by Connie Mistler Davidson. If you wish to use this content in any manner, you need written permission. Contact Connie Mistler Davidson for details.