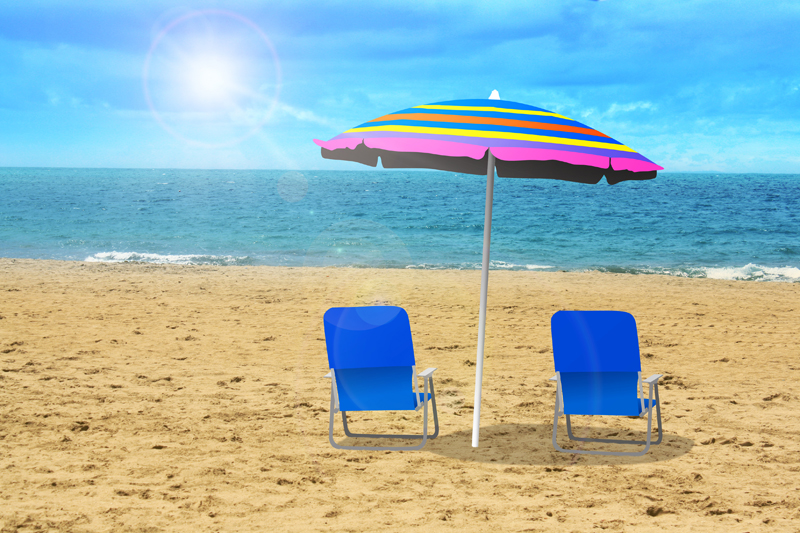 Over the years, I've written quite a few articles about setting the conditions for kids with Attention Deficit Disorder, so that they can get the most out of their summer vacations. Summer! Time for lazy nights with no homework! Vacation! There is always time for fun, family, and fantastic adventures in the warm summer sunshine! To keep the joy flowing freely, it's important to keep those impulsive rascals with ADD safe. I've brought together some of my best articles to help your family and friends have safe summer fun with ADD.
Summertime Tips for Kids with ADD
Kids with Attention Deficit Disorder are amazingly creative. What is it like at your house if they become bored? Do your children make their own fun? Discover simple tips for making the summer break a happy and productive time for the whole family.
Summer Fun with Attention Deficit Disorder
Summer is the time for families to be together and let some of the cares of the real world drift away. For families with kids who have Attention Deficit Disorder, this can be the best time of the year. Summer is what you make it! Plan a wonderful summer.
More Than 25 Activities for Kids with ADD
Kids with Attention Deficit Disorder dislike boredom. They will find ways to make their own fun, whether an adult thinks that the activity is fun, or not. Plan different ways to help these creative kids enjoy the summer. Here are some ideas that allow kids to build on their strengths and that parents can also enjoy.
Summer Safety and ADD
This informative article compiles five articles related to safety and kids with ADD. Specific article topics include safety information for the internet, fireworks, and swimming. There are also two other articles about general safety tips for those impulsive and creative kids with Attention Deficit Disorder.
Plan those great times with your kids in the summer. Do activities that the whole family enjoys. Just don't lose track of keeping the family safe. Be prepared. Monitor your child, both inside the home and outside. Make sure that they know and follow the rules that will keep them safe. Enjoy watching your children run through the green spaces, work in the garden, and roll around in the grass. Let your family's summertime be filled with the joy that can flow from the extra freedom that less structured, lazy days of summer can bring.
Here is a field trip that looks like fun for the whole family. It's a giant rainbow kite!
Huge Rainbow Kite
Related links:
The Related Links below this article may be of interest to you. These articles on this site are provided for information and are not written by a medical expert. There is no actual or implied endorsement of the BellaOnline article from any professional or organization that is referenced in these articles.
NEWSLETTER:
I invite you to subscribe to our free weekly newsletter. This gives you all of the updates to the ADD site. Fill in the blank below the article with your email address -
which is never passed on beyond this site. We never sell or trade your personal information.
There are times when I recommend an item related to my article and add an Amazon link, so that you can check it out. I am an Amazon Associate, and when you purchase an item after clicking on my link, I do make a commission for purchases made through that link.
You Should Also Read:
Summer Camp Fun with ADD


Related Articles
Editor's Picks Articles
Top Ten Articles
Previous Features
Site Map





Content copyright © 2022 by Connie Mistler Davidson. All rights reserved.
This content was written by Connie Mistler Davidson. If you wish to use this content in any manner, you need written permission. Contact Connie Mistler Davidson for details.