Children's Bionics Subgenre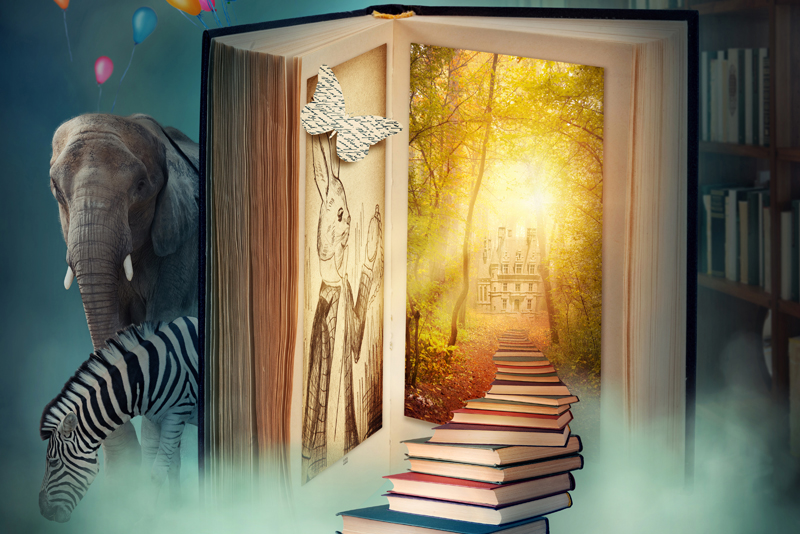 Children have a special love for cyber-animated bunnies and robots with souls.

I have included the age range, grade level and lexile measure as listed by their publishers, to ease chosing which books would be best for your little darlings.

I pulled from non-fiction, e-books, trade paperbacks, traditional paperbacks, hardcovers, and audio books for your children's enjoyment:


Captain Underpants and the Big, Bad Battle of the Bionic Booger Boy, Part 1: The Night of the Nasty Nostril Nuggets (Captain Underpants, #6)
by Dav Pilkey
Age Range: 7 - 10 years
Grade Level: 2 - 5
Lexile Measure: 850L
Series: Captain Underpants (Book 6)
Mass Market Paperback: 176 pages
Publisher: Scholastic; Reissue edition (September 1, 2003)
ISBN-10: 0439376106
ISBN-13: 978-0439376105
Amazon Best Sellers Rank: #6,280 in Books


Captain Underpants and the Big Bad Battle of the Bionic Booger Boy, Part 2: Revenge of the Ridiculous Robo-Boogers (Captain Underpants, #7)
by Dav Pilkey
Age Range: 7 - 10 years
Grade Level: 2 - 5
Lexile Measure: 710L (What's this?)
Mass Market Paperback: 175 pages
Publisher: Scholastic; Reissue edition (October 1, 2003)
ISBN-10: 0439376122
ISBN-13: 978-0439376129
Amazon Best Sellers Rank: #8,852



Oscar: The Bionic Cat
by Kate Allan
GoodReads rating: 3.7 of 5 stars 3.70 avg rating — 27 ratings — Paperback: 256 pages
Publisher: Summersdale (March 1, 2013)
ISBN-10: 1849533806
ISBN-13: 978-1849533805
Amazon Best Sellers Rank: #556,393 in Books

Bionic Butterfly
by Matt Whitlock
GoodReads rating: 4.33 of 5 stars
Age Range: 4 and up
Series: Matt Whitlock
Hardcover: 24 pages
Publisher: Cook Communications Ministries (CO) (May 2005)
ISBN-10: 0781440610
ISBN-13: 978-0781440615
Amazon Best Sellers Rank: #2,600,268 in Books

Bionic Agent (Jordan Stryker, #1)
by Malcolm Rose
GoodReads rating: 4.05 of 5 stars
Lexile Measure: 650L
Series: Jordan Stryker
Paperback: 290 pages
Publisher: Usborne Publishing Ltd (May 28, 2010)
ISBN-10: 1409509753
ISBN-13: 978-1409509752
Amazon Best Sellers Rank: #3,767,644 in Books
Bionic Bunny Show (Reading Rainbow Book)
by Marc Brown
GoodReads rating: 3.95 of 5 stars
Grade Level: Preschool - 3
Lexile Measure: 440L
Series: Reading Rainbow Book
Paperback: 31 pages
Publisher: Little, Brown Young Readers (September 30, 1985)
ISBN-10: 0316109924
ISBN-13: 978-0316109925
Amazon Best Sellers Rank: #2,177,787 in Books

Lunch Lady and the Cyborg Substitute (Lunch Lady, #1)
by Jarrett J. Krosoczka
GoodReads rating: 3.91 of 5 stars
Age Range: 8 - 12 years
Grade Level: 3 - 7
Lexile Measure: 240L
Series: Lunch Lady
Paperback: 96 pages
Publisher: Knopf Books for Young Readers (June 2009)
ISBN-10: 0375846832
ISBN-13: 978-0375846830
Amazon Best Sellers Rank: #8,746 in Books



You Should Also Read:
Subgenre Bionics
This Place Has No Atmosphere - Review
The Edge Chronicles


Related Articles
Editor's Picks Articles
Top Ten Articles
Previous Features
Site Map





Content copyright © 2023 by Evelyn Rainey. All rights reserved.
This content was written by Evelyn Rainey. If you wish to use this content in any manner, you need written permission. Contact Evelyn Rainey for details.