The Edge Chronicles Books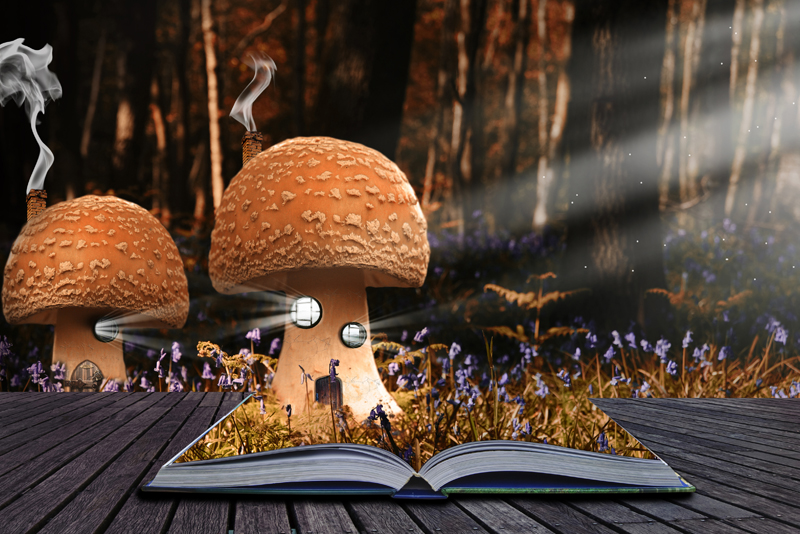 The British writer and illustrator, Paul Stewart and Chris Riddle, create a new adventure series. The action-packed series is The Edge Chronicles.
In book one,
Beyond the Deepwoods
, we meet Twig. Twig learns he is not a woodtroll. He is adopted. Twig leaves the Deepwoods where the woodtrolls live in search of his true idenity.
Readers travel with Twig on his epic adventure of self-discoveries in the Twig Trilogy, Books 1-3. We meet all kinds of creatures along with Twig. The creatures are depicted in pen-and-ink drawings.
In books 4-9, Stewart and Riddle introduce family members. Quint is Twig's father, follow his adventures in the Quint Trilogy, Books 4-6. The Rook Trilogy, Books 7-9, covers Twig's grandson Rook's escapades.
The Immortals
does a great job answering lingering questions, beware Edge Chronicles Book #10 is over six-hundred pages, quite a departure from the previous books.
Each book in the series flows naturally from one book to the next. We continue to see Twig mature and meet the obstacles life places in his path. Quint and Rook are interesting characters, too. The fantasy stories are fast-paced. No dull moments in the Edge Chronicles list of books.
List of all the Edge Chronicles books. Have you read any?
Edge Chronicles
1.
Beyond the Deepwoods
, Book #1
2.
Stormchaser
, Book #2
3.
Midnight Over Sanctaphrax
, Book #3
4.
The Curse of the Gloamglozer
, Book #4
5.
The Last of the Sky Pirates
, Book #5
6.
Vox
, Book #6
7.
Winter Knights
, Book #7
8.
Freeglader
, Book #8
9.
Clash of the Sky Galleons
, Book #9
10.
The Immortals
, Book #10
11.
The Lost Barkscrolls
Children's Books Review will always inform you of any new books or films in the series. If there is any character which interests you, leave a message in the forum.
Edge Chronicles Complete Set 1-9. It contains The Twig Trilogy 1-3, The Quint Trilogy 4-6 and The Rook Trilogy 7-9.
Children's Story Books
Popular Dr. Seuss Books
Favorite Don Freeman's Books
Stan Berenstain's Books
Magic Tree House Fantasy Series
Chronicles of Narnia Fantasy Series
A Series of Unfortunate Events Books
Note: Edge Chronicles by Paul Stewart and Chris Riddle are from the library and friends. The Edge Chronicles series is available in print, audio and ebook.
You Should Also Read:
Series Books for Children
Adventure Books
Ages 12-16


Related Articles
Editor's Picks Articles
Top Ten Articles
Previous Features
Site Map





Content copyright © 2023 by Taisha Turner. All rights reserved.
This content was written by Taisha Turner. If you wish to use this content in any manner, you need written permission. Contact Launa Stout for details.