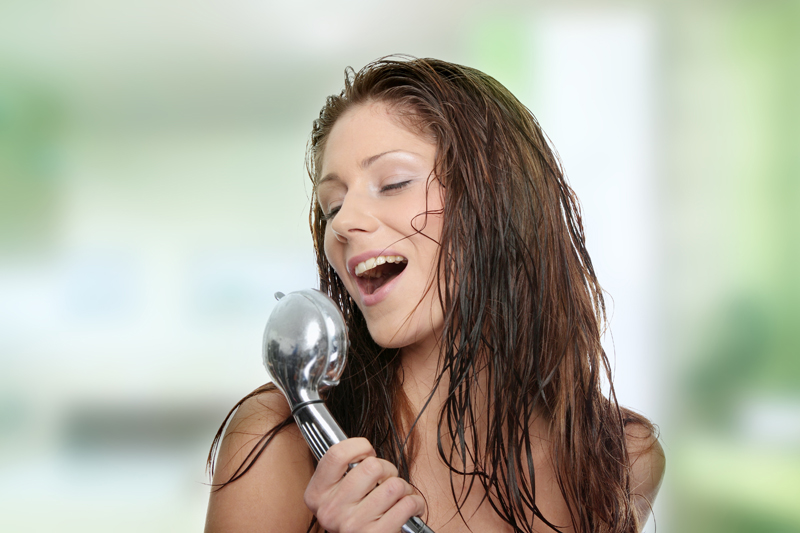 If you've been a couch potato for a while, you know the benefits of exercise. It not only tones up your physical body, but smoothes out your emotions and thoughts.
Since I'd been rather sedentary for the past few months, I started to look for exercises that would be easy on my back. So I tried everything from pilates to weights to ball exercises, stretching, callanetics and core exercises. Finally I realized I had to work into things SLOWLY. And that's what's helped the most.
Most musicians would love better technique. And don't we envy those players who can rattle off lightning speed pyrotechnics. (Okay, so just let me have a fifth of the technique of some of the players I've heard). Well, I realized I could begin my journey to better technique now, by applying what I learned for physical exercise. Start SLOWLY. And WARM UP FIRST.
Almost all the exercise books I've read say the same thing. Even if you're starting with easy stretching, WARM UP FIRST. You are far less likely to strain warmed up muscles!
The same thing applies to music. WARM UP FIRST. Some of easiest ways to warm up for piano players are Hanon Exercises. These are exercises first published in 1873 to help piano players with speed, precision and agility.
These particular exercises sometimes come under fire because if you practice them mindlessly they are not very musical. But here's something you can try. Just use Hanon exercise number one (there are 60 of them but don't bother with the rest at first) as a warm up for about three weeks and see for yourself what it does for your playing.
You can print a FREE copy of
Hanon exercise number one
Start very slowly, in a relaxed way, hands separately. Listen to each note sing back to you as you play it. SLOWLY. RELAXED. Play the rhythm of it smoothly. Then play it in a different rhythm – whatever rhythm you like, but slowly still. And smoothly. Again, all the time listening to each note "sing" to you. Then try the same thing with your other hand.
The reason you want to practice the exercise hands separately is because it's easier to listen to the note "sing" back to you if you're only listening to one note at a time. It's also easier to hear if you are playing smoothly if you listen to only one note at a time.
After you've played the exercise with each hand, then practice with both hands together – SLOWLY. Don't bother with speed. It will come of its own, in a natural way. Only think of warming up, not playing quickly.
If you are new to Hanon exercise number one, you can see it played on YouTube:
Good luck on warming up. Writing this article has warmed me up to the idea of doing more warm-ups!
All the best,
Allan,
Bellaonline's Musician Editor
Allan's Music on CDbaby:
Music to heal emotions & boost your creativity


Related Articles
Editor's Picks Articles
Top Ten Articles
Previous Features
Site Map





Content copyright © 2022 by Allan Harris. All rights reserved.
This content was written by Allan Harris. If you wish to use this content in any manner, you need written permission. Contact Sabira Woolley for details.