Why Layoffs Occur and What to Do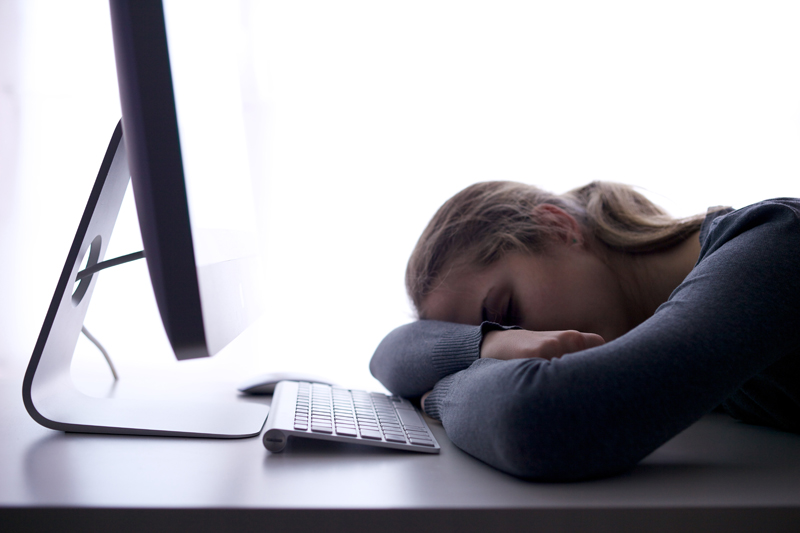 You're good at what you do, and everyone else knows it. For that reason, you are the go-to person for just about anything at work. So you know the economy isn't so good, and you've heard rumors about downturns in your line of work. Your boss may have hinted that budget projections aren't what the company hoped they would be. At times like this, employees often begin to worry about layoffs. Even if you're at the top of your game, you've taken notice of the workplace landscape, and you may be wondering if layoffs could affect you. They can.

A layoff is an action taken by employers where employees are suspended from their jobs on a temporary or a permanent basis. It is a type of involuntary discharge from a job. During periods of layoff, employees may be eligible apply for and draw unemployment insurance benefits, depending on the circumstances of the layoff. The rules vary by state, and it will be necessary to consult with your state's department of employment for specific details.

In instances where employees volunteer to leave, they may not be eligible for benefits. If they are involuntarily laid off, they may be able to get benefits. If any misconduct or cause for termination was involved, it is possible those benefits could be compromised. States may also have additional benefits available such as opportunities for retraining.

The most common reason that employers implement layoffs is financial. Companies may discontinue products or services because of failing sales or downsize because of a decline in investment revenues. In some cases, these influences are beyond companies' control. Some use downsizing as a way to cut costs, streamline operations, and improve efficiency—at least in theory. It is also possible, however, that mismanagement, liability claims, or even criminal behavior such as embezzlement can create a financial crisis leading to the need for layoffs. If a company's income has declined to the point where it can no longer afford to operate as it has in the past, it may choose to implement a reduction in force. Large layoffs of fifty or more people are referred to as mass layoffs.

Conscientious employers who have options will most likely try to layoff the smallest number of people possible. This may be done by offering early retirement options to those who may be eligible. Positions that are vacant may be frozen, and as employees voluntarily leave, their positions may not be filled. Some employees may be offered alternative placements in companies or may be involuntarily reorganized into different roles. Although this is less common, sometimes layoffs are initiated simply to allow companies to make changes that they may not otherwise be able to accomplish because of contractual agreements or union issues.

To the newly laid off employee, a layoff can be every bit as devastating as a termination. Although it may "look better" on one's record to be laid off as opposed to a termination for cause, it may be just as damaging and just as financially catastrophic. Further, if large numbers of employees in your field are suddenly released into and flood the local market in search of jobs, this can make finding a new position in your area much more difficult.

Despite the difficult emotional toll that a layoff can bring, there are some things you can do to cope more effectively. Remain calm, and try to interact with others in a professional manner. Although this will be an emotional experience, it is not the time to vent your frustrations. Doing so can cost you valuable references you will need for your job search:

1. Ask your supervisor, a co-worker, and one other person in your company who is familiar with your work to write a general letter of reference for you. Keep these letters and use them to create a portfolio of your references and accomplishments. Get their contact information, ask if they would be willing to provide a reference for you, and get their contact information. Stay in touch with them in the coming weeks and months to keep up with their plans. If they move, for example, you will want to get their relocation information.

2. Request to meet with your Human Resources Office or Supervisor to discuss the possibility of severance package. Severance packages, which may include compensation and other forms of support such as job search assistance, are sometimes offered to employees upon layoff. However, they are not mandated by law. Companies that do offer them may limit them to upper level executives. That said, some companies do provide severance packages, albeit small ones, to hourly and even part time employees. Severance may be offered up front, but don't be afraid to ask about it if nothing is offered. It would be best to research common severance practices for your profession and place your request in writing. Keep a copy for your records. Remember that if you to negotiate a severance package, it is most likely that your employer will require that you sign a statement agreeing not to take legal action against the company.

3. Meet with your benefits coordinator to discuss when your benefits will terminate and how much your COBRA benefits will cost.

4. Talk with your supervisor to find out what references will be told about the circumstances of your layoff. If possible, work with him or her to get a positive presentation of the facts. At the very least, try to get an agreement that the information will be presented in a neutral way that does not reflect on you personally.

5. Ask your employer to provide you with any leads on other positions either within the company or referrals to other employers.
You Should Also Read:
Should You Quit Your Job?
Benefits of Internships
Bankruptcy Basics


Related Articles
Editor's Picks Articles
Top Ten Articles
Previous Features
Site Map





Content copyright © 2022 by Corlia Logsdon. All rights reserved.
This content was written by Corlia Logsdon. If you wish to use this content in any manner, you need written permission. Contact Corlia Logsdon for details.