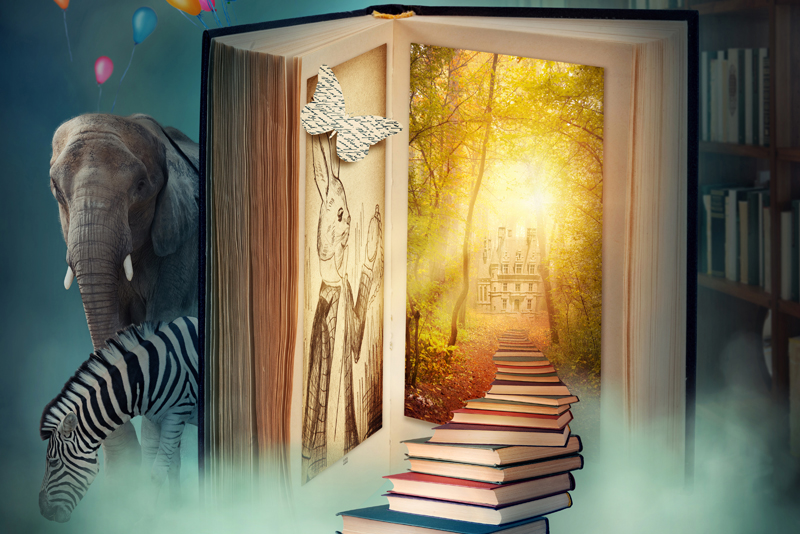 How better to examine ourselves as humanity than to compare and contrast ourselves to that which is not human? Such is the heart of Alien novels. Often, the alien comes in the form of an invasion, so the books praise the resilience of humanity. Sometimes, the aliens come as refugees; those books probe humanity's generous and comforting nature; we don't always fair well under that scrutiny.

The word Alien comes from the Old French alien which means strange or foreign. It developed from the Latin alienus which means belonging to another and has the root word of alius which means other.

We generally think of alien referring to someone or something that came from another place. However, it can also imply that whatever the alien thing is belongs here but gives its allegiance to another place, time, government, religion, etc. For example, a colony is an alien entity because it owes its allegiance to a government in a different location.

The concept of aliens from outer space has been mentioned throughout history. The science fiction term was first coined in 1950.

The Day the Earth Stood Still by Harry Bates 1951 ASIN: B00005JKFR and War of the Worlds by H.G. Wells 1898 ISBN: 978-1936594054 are classic examples of this subgenre's ability to evaluate and investigate humanity at its best and worst.


Aliens
by Alan Dean Foster
ISBN 978-1783290178 ASIN B00FUZPQ9K published 1986

Resident Aliens
by Peter Hogan
ISBN 978-1616550172 ASIN B00BAX539O published 2013

Speaker for the Dead (The Ender Quintet, #2)
by Orson Scott Card
ISBN 978-0812550757 ASIN B003H4I4JU published 1986

Different Seasons
by Stephen King
ISBN 978-0451167538 ASIN B002SR2PZG published 1981

The Secret History
by Donna Tartt
ISBN 978-1400031702 ASIN B005PRJT9Q published 1992

The Silmarillion
by J.R.R. Tolkien, Christopher Tolkien (Editor), Ted Nasmith (Illustrator)
ISBN 978-0544338012 ASIN B007978PGI published 1977

The Martian Chronicles
by Ray Bradbury
ISBN 978-1451678192 ASIN B00CKOQC9C published 1950

Aliens on Vacation
by Clete Barrett Smith , Christian Slade (Illustrations)
ISBN 978-1423157236 ASIN B004WLK27O published 2011

Aliens Love Underpants
by Claire Freedman, Ben Cort (Illustrator)
ISBN 978-0764166709published 1998

Journey to the Center of the Earth (Extraordinary Voyages, #3)
by Jules Verne
ISBN 978-0486440880 ASIN 978-0486111612 published 1864

Aliens: Earth Hive
by Steve Perry, Mark Verheiden, Mark A. Nelson
ISBN 978-0553561203published 1992

Childhood's End
by Arthur C. Clarke
ISBN 978-0345347954 ASIN B00AHGSVKS published 1953

Communion: A True Story
by Whitley Strieber (editor)
ISBN 978-0061474187 published 2008

Children of the Mind (The Ender Quintet, #4)
by Orson Scott Card
ISBN 978-0812522396 ASIN B003GY0KUW published 1996

The Invisible Man
by H.G. Wells
ISBN 978-0451531674 ASIN B00L01GJ6M published 1897

Wyrd Sisters (Discworld, #6)
by Terry Pratchett
ASIN B000W94DZC published 1988

Illegal Aliens
by Nick Pollotta, Phil Foglio
ISBN 978-0880387156 ASIN B004PYDS24 published 1989

Saga, Volume 1 (Saga #1-6)
by Brian K. Vaughan (Writer), Fiona Staples (Artist)
ASIN B007I4GAG4 published 2012


You Should Also Read:
The World Below Review
Ryan Dawson interview
Ruth Karas an Interview


Related Articles
Editor's Picks Articles
Top Ten Articles
Previous Features
Site Map





Content copyright © 2022 by Evelyn Rainey. All rights reserved.
This content was written by Evelyn Rainey. If you wish to use this content in any manner, you need written permission. Contact Evelyn Rainey for details.