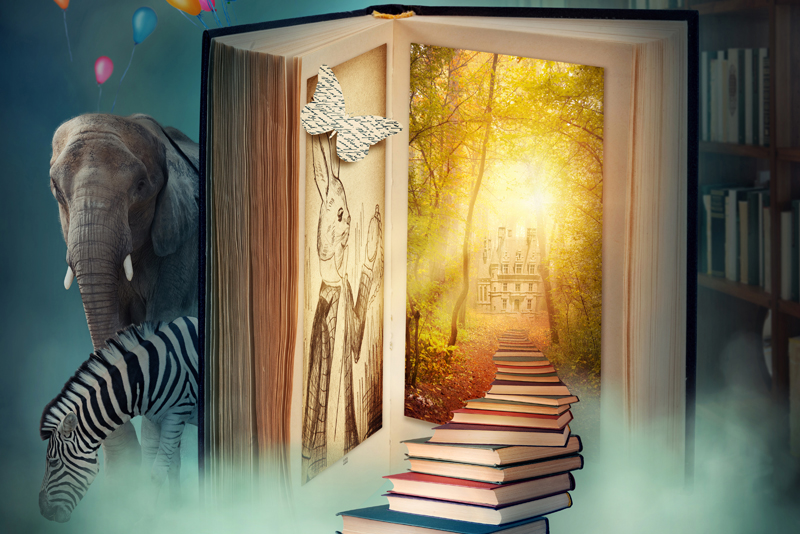 Title: The World Below Chronicles of the Goblin King Book One

Author: Mike Phillips

ISBN: Digital ISBN: 978-1-61572-885-5 Print ISBN: 978-1-61572-886-2
Publisher: Damnation Books, LLC. P.O. Box 3931 Santa Rosa, CA 95402-9998

Year: 2013

Genre & Age group: Fantasy acceptable for Young Adults and above

Cover Design: Dawné Dominique

Premise: The World Below our world is ruled by a goblin king named Baron Finkbeiner who hires a human with magical powers - Jason Hume - to find a sword currently in the possession of a Faerie named Lady Elizabeth. The goblin king has kidnapped Hume's sister to provide the proper incentive. Meanwhile, on our world, a human - Mitch Hardy - becomes disfigured through an accident and this changes his whole life, placing him in the right place at the right time to become Lady Elizabeth's champion (and befriend a gang of disgusting goblins that you will absolutely adore).

Beginning: Phillips begins this novel in the throne room of the goblin king – a fascinating world decorated with broken and cast off furniture and garbage.

Characters:
Baron Finkbeiner - Goblin King – devious, intelligent, bloodthirsty but beguiling in his own way.

Jason Hume – I sort of liked him, but I felt badly that I did. I wanted him to be a better person. But he plays the goblin king's lackey – for a good – redeemable - reason – to rescue his sister.

Mitch Hardy – my hero. Immediately, I liked this guy. He is humorous and sees good where most might not. Plus, he's huge and scarred but never bitter. He is searching for the place where he fits in – as we all do – and he finds it – leading his band of goblin friends and protecting his love.

Lady Elizabeth – a faery who is gracious, charming, and the object of Mitch's affection. Phillips writes her well, because there is much more to her than first meets the eye – and I am willing to bet she has a hidden agenda yet to be revealed. (I am so glad this is the first of a series – can't wait the read the rest!!)

Puttygut – I love redeemable characters that don't need your redemption thank you very much! I loved this character. Well, maybe not his eating habits, but I'd definitely want to have a friend like him at my back in a battle.

Setting: Although the story bounces between the modern human world set in a large city and the world below, both places are extremely well fleshed out. They are believable and authentic.

Flow of Language: I like Phillips' voice as he tells this story. There is a natural masculinity to the telling; it never faltered or stumbled. Each scene fell nicely into place and logically and believably flowed into the next scene. When I began reading, I was absorbed into this intriguing realm. Phillips' goblin dialect is so realistic! I could hear each one of them and loved the way they said things.

Flow of Plot (premise, rising action, climax, falling action, and denouement): Granted, this is the first book in a series, so I am not sure of the importance of Jason Hume. Having the goblin king's meeting with Hume as the first chapter wasn't as strong to me as the next chapter – where we meet Mitch Hardy (did I mention I really like Mitch?) So – to me – the beginning was a little slow, but that's OK. The rising action was wonderful – I loved the way Phillips laid out the characters and wove them into the story in the real world and then re-wove them into the world below and fleshed it out so well. The climax had me cheering – especially – well, no spoilers – Cheering, definitely cheering. Falling action and denouement were very pleasing and I am delighted that there are more books in this series. The World Below stands complete on its own, but I loved the characters so much, I am very pleased they will live on in books-to-come.

Glitches: Please understand – I have 31 years as a teacher, which places my education well before the squiggly-red-line technology on which so many of my writers now depend. Homophones. There were many homophones which were used incorrectly. If the book had been read aloud, no one would have noticed. And granted, most people reading it will never notice. But – old maid school marm that I am – the preponderance of incorrectly used homophones caused me to stumble as I was reading. But then again – there were less than a dozen of these throughout the whole book.

Overall Opinion: I really liked this book. I can't wait to read the next in the series. I enjoyed reading it and hope you will, too.

Source and dispensation: I was sent an e-version – which I then transferred to my phone and read it during every spare minute I could find. I don't know how one dispenses with e-books (see note above in the Glitches section as to technology.)

You Should Also Read:
Glenda Finkelstein
Discuss Host of the Armageddon
this place has no atmosphere Review


Related Articles
Editor's Picks Articles
Top Ten Articles
Previous Features
Site Map





Content copyright © 2023 by Evelyn Rainey. All rights reserved.
This content was written by Evelyn Rainey. If you wish to use this content in any manner, you need written permission. Contact Evelyn Rainey for details.