New Years Karma Crystal Ball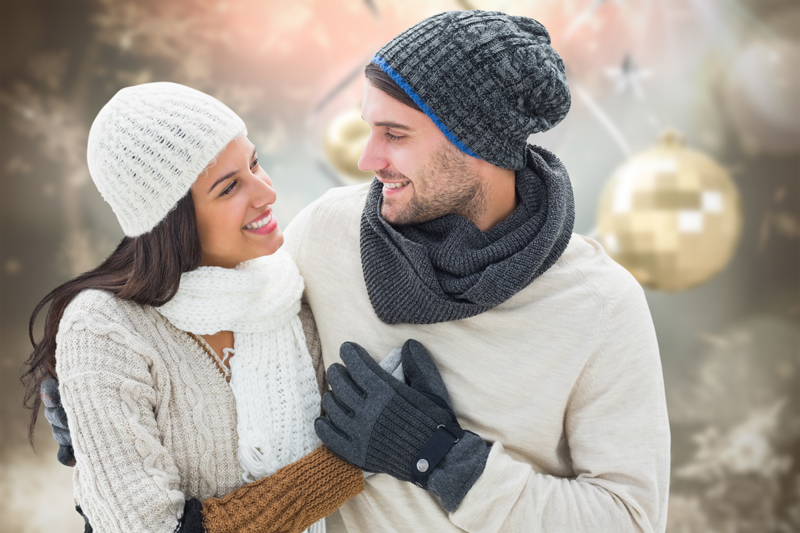 Don't you wish you had a Crystal Ball you could look into at the beginning of the New Year to see what Karma has in store for you? No Crystal Ball? Well, the next best option might be to look back at your behavior over the last year to determine what Karma might have in store for you based on your behavior. As the saying goes,
you can run but you can't hide
, from Karma, the Good, the Bad and the Ugly (the Really Bad)!
There's no better time than when a new year begins to think about what karma may have in store for you based on your actions in the prior year. Some people live their lives by
the golden rule - do unto others as you would have them do unto you
. Hopefully they will be showered with good karma. They pay their dues by always trying to live their life by that rule even through difficult times. It's important to realize that even good people go through difficult times, but hopefully how they handle those times with integrity, optimism and hope earns them some future good karma. But then there are others who somehow think they aren't subject to any rules or the justice of karma. They are the narcissists and the sociopaths and the selfish and the greedy people who only care about themselves. They would be wise to own up to what they've done over the last year to earn the sharpened edge of the invisible karmic Sword of Damocles dangling over their heads, just waiting for the right time to release the bad karma that they have earned, into their lives. So even though most of us do not have a working Crystal Ball to see into the future it's a pretty sure bet that New Years Karma will arrive right on schedule – the Good, the Bad and the Ugly (the Really Bad)!
Karma by any name in any time, in Greek mythology or today's New Age environment of balancing life, is the same thing - Justice. So if you've wronged someone over the last year, and you've not tried to rectify the damage to them; if you also ran away from what you've done, you have not paid your dues. If you're sitting in someone else's seat because you've stolen it, hiding out like a thief in the night, you know you haven't paid your karmic dues. Karmic dues must be paid or the universe will balance the good and bad Karma by dropping the invisible sword of Damocles on those foolish enough to spit into the wind, and to laugh at Karma.
So how do you assess your Karmic health in the New Year? Perhaps you can start by asking yourself a few questions.
Good Karma May Be Coming Your Way if you answer yes to these questions!


Have you have paid dues to the universe over the last year?

Do you try to treat others with fairness and justice?

Did you do your best to be honest in relationships?

Did you do your best to be honest in business?

Did you use Hope and a Quest for a Better World to help yourself and others?

Bad Karma or Ugly (Really Bad) Karma May Be Coming Your Way if you answer yes to these questions!


Do you owe dues to others and the universe from the last year?

Did you interfere in someone else's life negatively this year?

Did you lie, cheat-on or mistreat someone you had a close relationship with?

Did you breach a promise to someone who trusted you that you claimed to love?

Did you misrepresent yourself to others for personal gain?

Did you use fear or greed as an excuse for bad behavior that hurt others?

It's really very simple; ignore karma at your own risk. Its perils are great. Karma doesn't care if you're rich or poor. It only cares if you're good or evil. Then is reacts accordingly when it exacts justice; if you've lived life by the principle of do unto others as you would have other do unto you, karma should bring you good things. If you've lived your life with a win at all costs without regard to who you hurt or betray, bad karma will visit you just like the three ghosts visited Scrooge. Just like Scrooge awoke and made restitution to everyone he harmed and then changed his life and his Karma, restitution is always required. Some people believe that they can instantly change their Bad Karma by changing their evil, hurtful ways, or pretending they have changed them, it is my belief that it not enough to try to be a better person - restitution is required. Forgiveness cannot be taken, stolen or assumed – it must be given by those you wronged and by KARMA.
A cheater can't just cheat his way out of one relationship into another and think that if he isn't cheating on the new replacement girl yet that he's changed his karma. In reality he is making the blade on the karmic sword hanging above his head even sharper. The girl who gets into the middle of someone else's relationship and thinks she won the game by destroying someone else's relationship should not be surprised to find that her big catch danced their bridal song to his song with his ex. Part of his bad Karma is that he is never going to be able to recreate his real love (the one who got away because he cheated on her and used up his 39th last chance) and hers is that no matter what he says he will never really love her and they will never really be happy. You can't base a relationship on a heap of Bad Karma and a string of lies and not expect that Bad Karma to follow you.
The person who lies about their accomplishments on the job or their co-workers accomplishments to get the promotion they don't really deserve will ultimately be exposed as the wrong person for the job and may end up demoted and working for the person they deceived. Or they may even lose their job. Dishonesty is not a good trait in business or in any walk of life.
A person who abuses or neglects their children or their elderly parents or their siblings, or animals even if they themselves feel wronged in some way by the universe, instantly earns Bad Karma. There is no excuse for mistreating and abusing your family members, anyone else or innocent animals. That is an unwritten law of the universe. Likewise, a person should respect themselves and not abuse themselves. If you don't care for and respect yourself, why should anyone else? In all relationships you can earn some good karma if you follow the words of a famous quote of Henry James (1843 – 1916),
Three things in human life are important: the first is to be kind; the second is to be kind; and the third is to be kind.
That's what Karma is all about – kindness begets kindness and good karma and evil deeds beget angry bad karma. If you think you got away with something not so nice, you really didn't because the Sword of Damocles is always hanging there above your head waiting to expose what you did and how deceptively you treated other people who are members of the same universe – a universe kept in balance by Karma.
This New Years, don't just change your evil ways, pay the dues you owe to the keeper of justice – Karma. Make restitution to those you've harmed. If you've been a truly horrible person and the damage you've done cannot be rectified, when Karma exacts its justice accept the fact that you are reaping what you sowed.
Happy New Year to you and yours and may you all be the recipients of Good Karma for jobs well done and lives well lived. Until next time, have a warm heart but be COOL! Be happy, be well, and be the best you that you can be!
Best Regards,
Kate Woods
I Aspire To Inspire
Of course, information presented on this site or found online in articles or forums should never be relied on in lieu of professional consultation for problem resolution.
Find Kate Woods on Facebook
Follow me on Twitter @katewoodsonline


Related Articles
Editor's Picks Articles
Top Ten Articles
Previous Features
Site Map





Content copyright © 2022 by Kate Woods. All rights reserved.
This content was written by Kate Woods. If you wish to use this content in any manner, you need written permission. Contact Kate Woods for details.