Why your young child cries on the Plane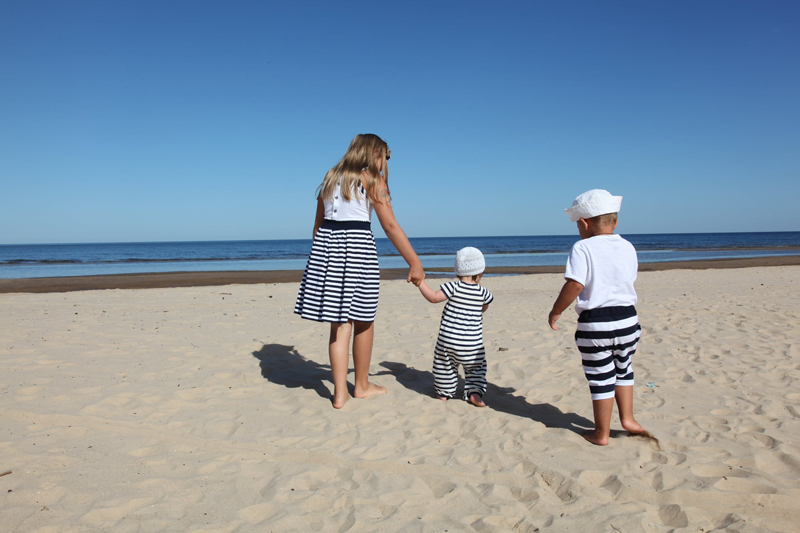 Other than illness, there are three main problems that can cause your young child to cry on the plane. These are problems that are avoidable or easily fixed.

Problem #1: Discomfort
Discomfort could be caused by soiled clothing, bad positioning, cold temps, or ear pressure.

The fix: Consider packing the following items in your carry-on luggage.
*spare clothing - (This isn't just for babies and toddlers still in diapers. It's easy for kids to spill food and beverages on an airplane, so they could benefit from a spare pair of clothing as well.
*pillows and blankets - I always carry along a small pillow to rest my arm on when holding my child or for my daughter to rest her head against the window. I also pack a travel blanket (which takes up very little space) to keep her from becoming too chilled on the plane.
*food and drink - Ear pressure is a big problem for young kids who don't know how to pop their ears as the plane changes altitude. Have babies nursing or sucking from a bottle or pacifier during take-off and landing. For young kids, try frequent sips of water or juice, sucking on a fruit pouch, or chewing gummy candy during ascent and descent. Even if it means waking them up just before landing…it will be worth it.

Problem #2: Boredom

The fix: distractions
Young children have so much energy, and asking them to sit still in a confined space is akin to torture. The key to staving off a melt-down is being prepared with distractions.
Check with your airline ahead of time to know if there is in-flight entertainment available for your kids. Even if there is (and especially if there isn't), you should pack some alternative forms of entertainment. This could include things like reusable stickers, magnetic toys, mess-free magic markers, stuffed animals, interactive books, or even a new small toy.
For babies and toddlers, try interactive books, finger puppets, teethers, small toys with buttons, or even singing songs.

Problem #3: Hunger (and thirst)

The fix: pack snacks
Some airlines still supply a token snack for passengers (nuts or pretzels). However. these snacks are not always appropriate for your young child. You can, of course, purchase other snacks while in flight, but again, the offerings may not be right for your child. To avoid any such problems with a hungry child in flight, be sure to pack some of your own snacks that you know your child will enjoy. Some of my daughter's favorite travel snacks include freeze-dried yogurt drops and fruit puree pouches, both of which are easy to transport. (Just be sure the puree pouches fall within the TSA guidelines for liquids if you'll be bringing them through security instead of purchasing them at the airport.)

Also, if you pack several small snacks, you can hand them out to your child one at a time paced throughout the flight This has the added benefit of acting as another source of distraction for your child especially if it's a treat they rarely get.

These quick fixes and preventative measures should help you keep your child from crying on your next plane ride.

Happy Travels
You Should Also Read:
A Carry-On Bag for Teens
Packing Your Child's Carry-on Bag
Ten Tips for Getting Around the Airport with Kids


Related Articles
Editor's Picks Articles
Top Ten Articles
Previous Features
Site Map





Content copyright © 2023 by Tiffiny Spire. All rights reserved.
This content was written by Tiffiny Spire. If you wish to use this content in any manner, you need written permission. Contact Tiffiny Spire for details.