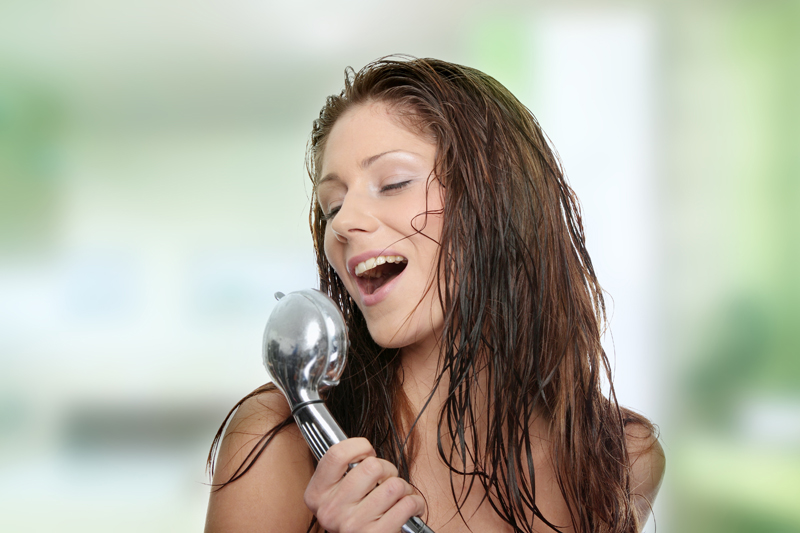 Mastering is the last in a series of processes before you take your recording to a duplicating plant. A good mastering engineer can make or break your project. It can also make the difference between whether or not your project gets airplay, because if it has not been mastered properly, your pieces can sound thin and unimpressive compared to a lot of other recordings.

After you've recording all your instruments and vocals to separate tracks, and then spent a good deal of time getting the exact equalization (tone control), volume changes and mixed them to stereo, you may think you're done. Because that process alone may have taken a long time. But the icing on the cake is mastering.

A good mastering engineer will take all your mixes and make sure that the volume levels of all your tunes are the same, so that your first tune is the same as your fifth or sixth, and nothing juts out unexpectedly for a listener.

Good mastering will also place the right amount of space between the tunes, adjust the endings when necessary for smooth fade-outs, and above all, make sure that the frequencies of one tune are not vastly different from all the rest.

Tip: When you go to a mastering studio, play a CD you like for the engineer, and tell that engineer you're aiming for a similar sound. The same thing applies when you go into a recording studio. Then everyone will be on the same wavelength as you, and you all be aiming for the same product.

A good mastering engineer can compensate for pieces you may have recorded in different studios or at different times. Again, if the sounds are vastly different, one piece can sound "strange" compared to the others. Or the stereo balance can be different, with the right side in a different place than the left. Mastering can change that stereo image so it sounds like all the rest of your pieces.

If there are any frequencies that are over-accentuated or lacking, again, mastering may help a lot. If a singer has heavy "s" sounds, or popping "p" sounds from the microphone, or a high hat is too sharp, you an often fix those sounds.

If you have recorded some dance music, you may want a mastering engineer to compress the sounds, so that the softest sounds are boosted and the loudest ones squashed – so that it all comes out in a homogenized way that's "in your face" as you dance.

On the other hand, if you recorded music that has subtle nuances and great amounts of variation and texture, you'll want that handled very differently, because you want your listeners to feel every variation, so you may want very little compression.

How do you find a good mastering studio? Find music that sounds really good to you and ask who did the mastering. But look for music that is the same genre you are doing. It doesn't do you any good to listen to rock music if you're doing a classical recording, or vice versa, because the mastering techniques required are often quite different.

Compared to your overall budget, mastering may take only a small amount of your resources. But it can be the most important step you take.

All the best,

Allan,
BellaOnline's Musician Editor



Related Articles
Editor's Picks Articles
Top Ten Articles
Previous Features
Site Map





Content copyright © 2023 by Allan Harris. All rights reserved.
This content was written by Allan Harris. If you wish to use this content in any manner, you need written permission. Contact Sabira Woolley for details.