Cleaning Routines On a Regular Basis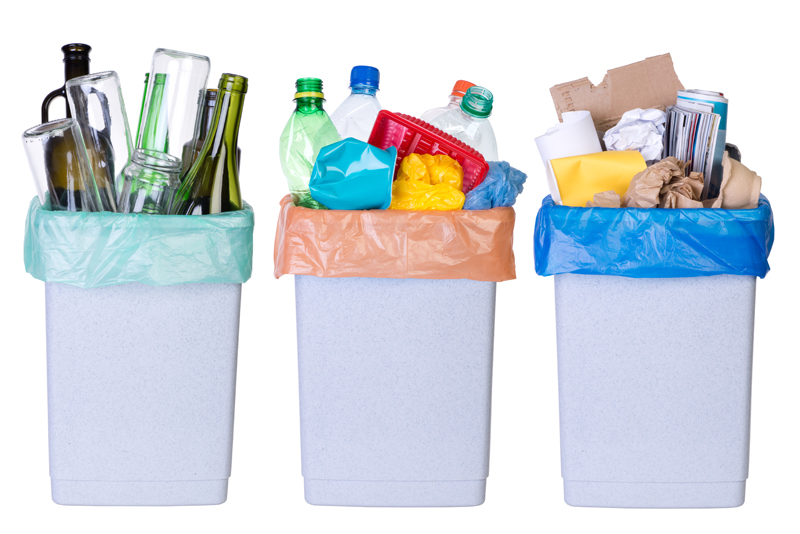 When are the best times for you to do your deep cleaning? For some, waiting for Spring Cleaning is their preferred method. For others, having a schedule of what needs to be done on a monthly basis is helpful for them. Still others like to break it up into bi-yearly tasks. Holiday Cleaning and Spring Cleaning.


There certainly are benefits for doing certain tasks seasonally, but what about all of the other 'extra' tasks that perhaps don't get scheduled in on a routine basis? This is just one plan that might help you in taking care of the details of maintaining your home/space. Remember, cleaning is all in the details!


How often do you change filters for your a/c or cooler? When should you change the filter in the refrigerator (if your model has water)? How often should you clean between the appliances and counter or even UNDER the appliances? When was the last time you cleaned behind the refrigerator or oven? These are all really great points in making sure you have allotted times to take care of all of the nitty-gritty things that make a difference in the cleanliness of your home. Whether you have a basement that gets stacked up and a 'junk' room, knowing you have time scheduled to tackle it is the first step in getting it done. Also, if you have a routine of taking care of things like this then when you (heaven forbid) have an emergency of some kind (ambulance, fire, etc) you won't be embarrassed by unsightly, unclean messes.


Here is a typical Year-At-A-Glance for someone who craves routine. These are suggested chores that need to be done Annually during that month (you can change it up to whatever month would work best for your family). This has been adapted from the Marie Ricks House of Order System:

EVERY MONTH:
Clean vehicles inside and out
Dust kitchen cupboard doors
File papers, articles, clippings
Write in baby book(s)
Write letters/emails
Balance Bank Statements
Take a day off
Prepare budget for next month

January:
Prepare yearly Calendar
Organize Birthday Cards for Family members for year
Organize special occasion cards for year
Check Fire Extinguishers

February:
Inventory Home Storage
Make home storage purchases (good use of Tax Refund $$)
Vacuum Smoke Detectors

March:
Review menus, recipe cards and cookbooks
Revise Master Menu Plan
Vacuum drapes/blinds/slats
April:
Inventory Food Storage
Make food storage purchases (another great use for Tax Refund $$)
Clean out bedroom closets
May:
Update Family Information in a Master Binder
Plan Summer jobs for younger children and assist older children, as needed
Plan summer activities for children
Clean freezer
June:
Update Family MEDICAL Information in a Master Binder
Oil sewing machine
Clean stand alone fans

July:
Update any family history information
Make school supplies purchases
Purchase/sew/mend/school clothes
Turn mattresses

August:
Update fire insurance (& other insurance) information
Vacuum lampshades

September:
Review personal/couple/family goals for the next 9 months
Wash blankets (for winter usage)

October:
Inventory Food storage
Make food storage purchases
Plan/verify Christmas Gift List/needs/activities
Wash mattress pads

November:
Prepare Christmas Cards
Finalize any Christmas gift purchases
Cook and freeze Christmas treats
Wash bedspreads

December:
Calendar Christmas Season traditions
Wrap Christmas gifts
Buy stamps

Semi-Annual Scrub Jobs:

Jan/July:
Clean Kitchen Cupboards (interior and exterior)
Scrub Kitchen Floor (not just a mopping but a scrubbing)
CLean kitchen and laundry appliances
Clean kitchen drawers
Scrub Kitchen counters
Clean Wastebaskets (interior and exterior)

Feb/Aug:
Vacuum furniture
Move furniture and vacuum
Clean out Hall (or Junk) Closets
Clean wall fixtures and plugs
Polish wooden furniture
Clean and oil bikes

Mar/Sept:
Vacuum Intake vents
Scrub Entry and laundry floors
Wash bedroom Windows
Clean Laundry cupboards (or shelves)
Clean out bedroom drawers
Vacuum bedroom closet floors

April/Oct:
Wash rugs
Clean window sills/crevices
Clean light fixtures/lamp bulbs
Wash front room/kitchen windows
Clean Vacuum (love this one!)

May/Nov:
Caulk shower/tub/toilet
Clean Shower/bath walls
Clean bath drains/faucets/towel racks
Scrub bath floors
Take family Portrait

June/Dec:
Vacuum Baseboards
Clean venetian blinds/wooden slats
Decobweb corners and ceilings
Dust shutters/picture frames
Dust books/shelves
Arrange for dental appointments


QUARTERLY Scrub Jobs:

Jan/April/Jul/Oct:
Organize children's toys
clean mirrors

Feb/May/Aug/Nov:
Clean shower door/curtain
Check vehicle(s) oil/tire pressure/battery

Mar/Jun/Sep/Dec:
Clean Piano keys
Check and/or change furnace filters


DAILY Tasks:
Make Beds
Start daily wash
Empty dishwasher
Fix breakfast
Clean up from breakfast
Tidy living room
Tidy bedrooms
Tidy bathrooms
empty trash

MONDAYS:
Wash Sunday's clothes
Pay bills/tackle paperwork
Balance weekly budget
Vacuum/sweep

TUESDAYS:
Wash math and kitchen towels
Clean bathrooms

WEDNESDAYS:
Clean kitchen
Plan weekly menu's
Prepare grocery list
Vacuum/sweep

THURSDAYS:
Wash master bedroom sheets
Grocery shop
Do banking
Run Errands

FRIDAY:
Wash children's sheets
Dust/do mending
Vacuum/sweep

SATURDAY:
Wash nightclothes
Wash vehicles
Do yard work
Sweep walks
Clean children's bedrooms
Have clothes/accessories ready for Church meetings on Sunday

SUNDAY:
Prepare meal in a crock pot
Write letters


Whatever your family's own needs are, having a system in place will greatly aid in the overall happiness, cleanliness, and organization of your home/space!


Make it a great one!



Related Articles
Editor's Picks Articles
Top Ten Articles
Previous Features
Site Map





Content copyright © 2022 by Tammy Judd. All rights reserved.
This content was written by Tammy Judd. If you wish to use this content in any manner, you need written permission. Contact Tammy Judd for details.