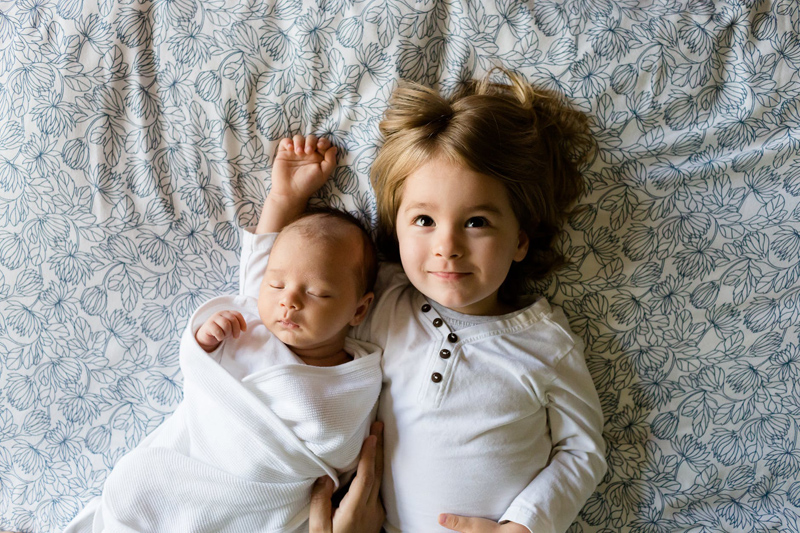 Each summer parents slather tubes and tubes of sunscreen onto our children in the interests of keeping them safe from the sun's harmful rays. We seek to protect them from painful sunburns, as well as potentially cancer-causing exposure to UV rays. But many sunscreens contain potentially dangerous chemicals, both as additives and even as primary sunblocking ingredients. So how can we choose safer suncreens for our children's tender young skin?

When choosing sunscreen, it is best to avoid a highly-allergenic sunblock, oxybenzone. This is in many brands of sunscreen, particularly those labeled for children and babies, as well as most sunblock-containing lip balms. Be careful even when shifting between different packaging of the same brand – one popular brand when my first daughter was 3 did not contain this in their bottled product, but did in the smaller tube item. Assuming they were the same and never looking, I bought the tube for travel. After using the sunscreen, my daughter's cheeks turned bright red – we never suspected the sunscreen at the time and almost cut our vacation short thinking she had fifths disease (also known as slapcheek). Thank goodness we realized it was the sunscreen before calling the airlines!

The well-regarded Environmental Working Group (EWG) rates sunscreens on safety and effectiveness in their annual Sunscreen Guide. Their most highly rated sunscreens contain zinc oxide and titanium dioxide. They also offer ratings for mineral sunscreens for those who do not like using micronized particles of these ingredients, although they consider these options less effective. EWG's Cosmetics Database (also known as the Skin Deep Database) is an excellent resource for evaluating the safety of many body products, but may be most well known for evaluating sunscreens. They release an updated list each year just prior to the summer season, usually around May. The database and sunscreen ratings can be found in related links, below.

I have used several of EWG's top rated sunscreens on my children and myself. My favorites are Badger SPF 30 and California Baby SPF 30 lotion as well as their super-convenient sunscreen stick. In the past I have loved UV Naturals Baby SPF 30, but a reformulation of the product made it runny and hard to use. Friends have told me that the UV Naturals Sport formulation is thicker, but I have yet to test this out for myself. Because these brands are non-chemical, I have been told they can even be used on babies under 6 months of age if sun exposure if unavoidable.

These sunscreens seem quite expensive compared to typical drugstore brands, and can be harder to find. However, they are very thick, and given their high concentrations of sunblock ingredient, are applied sparingly. A tube lasts quite a long time. Given that consistency compared with traditional sunblocks, which are thinner and need to be used liberally, I'm not convinced they are really much more expensive and are much safer.

Since using these products, I have had no issues with sunburn for my children or myself, and I am happy to know that I am not applying potentially dangerous chemicals to their skin all summer long. Since trying these sunscreens, I would never go back to the more typical brands.

Here are the links to my two favorites. I'd encourage you to give them a try. Let me know what you think in the Early Childhood Parenting Forum (find the link on the right margin of this page).

EWG Sunscreen Guide - https://www.ewg.org/2011sunscreen/




You Should Also Read:
Tips for Breastfeeding at the Pool or Beach


Related Articles
Editor's Picks Articles
Top Ten Articles
Previous Features
Site Map



Follow @bellanicki
Tweet





Content copyright © 2022 by Nicki Heskin. All rights reserved.
This content was written by Nicki Heskin. If you wish to use this content in any manner, you need written permission. Contact Nicki Heskin for details.