Microwave Cooking - Part Three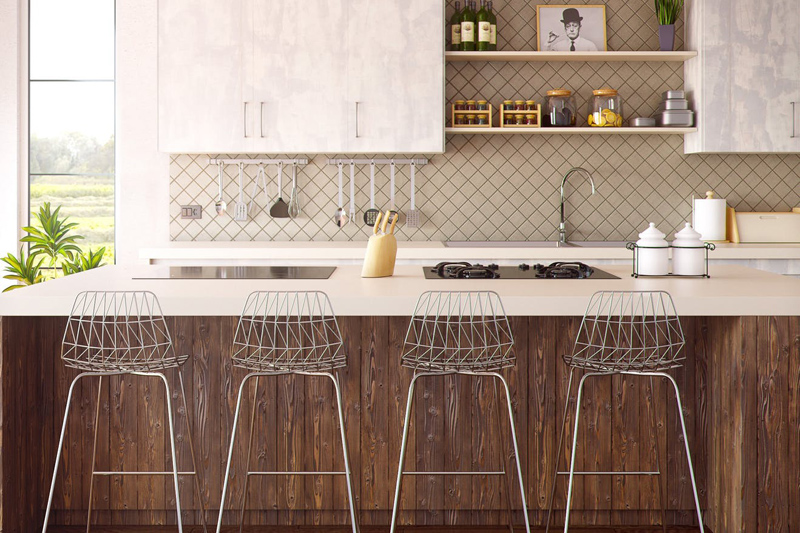 Defrosting in a Microwave Oven
Microwave ovens are ideal for quick thawing of frozen foods like meat, poultry, and casseroles. Microwave defrosting, just before cooking, virtually eliminates the risk of food poisoning from bacteria that can grow and contaminate meat, chicken, fish and other foods thawed on a countertop.
When thawing food in a microwave oven....
Since some areas might become warm and start to cook while thawing, you must start to cook meat, poultry, and fish immediately after thawing. Never hold food that's thawed or partially thawed in a microwave oven for later cooking.
In most microwave ovens, 8 to 10 minutes per pound at 50% power, or on the defrost setting, is about the average time needed for most meats.
Always remove food from the store packaging and place it in a microwave-safe dish. Foam trays and absorbent liners could melt and allow their chemicals to seep into the food.
During the defrosting time, food should be turned from top to bottom. If your microwave oven doesn't have a carousel, the food should also be rotated and rearranged several times.
For individual pieces of food that are frozen together, stop the power a few times and pull the pieces apart.
When thawing a larger item, such as a whole chicken, place it upside down at first, then turn it over half way through the thawing time.
As with any previously frozen food, food thawed in a microwave oven should always be cooked before refreezing.

To defrost one pound of ground beef....

Unwrap, remove from foam trays and remove all liners.

Place the meat on a rack in microwavable dish. This will keep meat out of the thawed juices.

Set the controls at defrost or 50% power.

Defrost for 2 minutes, then break the meat in half if possible, and turn it over.

Defrost for 3 to 5 more minutes, checking every minute or so .

Stop microwaving when there are just a few ice crystals left.
Reheating in a Microwave Oven
Reheating is what microwave ovens do best and what they're most often used for. Read your oven's owner's manual for recommended settings for the kind of food you're heating and use those settings as a guideline. Since it's impossible to give exact times for various kinds of food, always use the shortest estimated time at first. It's easy to add extra cooking time, but nothing can be done to save tough, dry, hard, overcooked food. Remember that the microwave cooking process continues for a short time, after the power is off.
Round dishes are better than square or oblong containers for reheating. Foods heat more evenly in a round dish.
Since cooking time increases with the amount of food being heated, when re-heating one-dish meals, soups, and stews for only 2 or 3 people, heat individual servings instead of heating a large bowl or casserole full of food.
Leftover meals can be heated on microwave-safe dinnerware. Cover with waxed paper or use microwave plate covers.
When reheating meat and vegetables, arrange meat and bulkier vegetables on the outside of the plate and place smaller, less-dense foods in the center.
For some leftovers, a few tablespoons of water, broth or additional sauce can make a big difference. Re-heat meat, chicken or turkey by topping it with broth or gravy to keep it moist.
To heat leftover rice, pasta, and noodles, add 1 tablespoon water per cup of rice, pasta or noodles. Drizzle the water over top. Cover the bowl or casserole dish with heavy duty plastic wrap, turned back at one corner to allow the steam to escape. Check and stir the food after cooking it for a minute or two, depending on the amount of food being heated. After that, check and stir at one minute intervals to avoid drying and over-cooking.
It takes about 45 seconds to 1-1/2 minutes to reheat hamburgers, steaks and chops, chicken legs and most single portions of meat or chicken in the microwave. A sandwich size breaded fish fillet takes about 45 seconds to 1 minute.
Reheat 1/2 cup of most cooked vegetables for about 30 to 45 seconds; 1/2 cup mashed potatoes for about 45 seconds to 1 minute.
Reheat rolls and muffins by wrapping them in plain white paper towels and microwaving at 50% power for a few seconds at a time, until they're warm, but not hot. Overheating will make bread, rolls, muffins, and other pastries and baked goods dry and hard.
When heating frozen microwave meals and convenience foods, the airtight bags and plastic seals covering trays and bowls should always be punctured before heating.
The same kind of food, made and packaged by two different manufacturers, may have different instructions. Always check cooking times, power settings and directions carefully.
Approximate cooking times given above are for 600 to 800 watt microwave ovens. When reheating small portions in high power microwave ovens, you may find that about 60% to 80% power sometimes works best.
---
Microwave Lid Cover, set of 2 large
Keep microwave interiors spatter-free and warm food more evenly by placing specially made covers over dinner plates, serving dishes and food containers. Vents release excess moisture to prevent soggy or rubbery textures.
---
The Amana/Maytag Microwave Oven

shown at the top of the page, is available, online, at Cooking.com.

It features 1000 watts of cooking power, a 10 program memory and 5 power levels. It has a 1.2 cubic foot capacity to easily accommodate a 13" platter. A ceramic floor and smooth, rounded corners make cleaning quick and easy. A removable air filter protects oven components from grease laden air.
---
You Should Also Read:
The Home Cooking Cookbook Corner
The Homecooking Recipe Index and Site Map
Microwave Cooking - Part One

Related Articles
Editor's Picks Articles
Top Ten Articles
Previous Features
Site Map
Content copyright © 2018 by Sandy Moyer. All rights reserved.
This content was written by Sandy Moyer. If you wish to use this content in any manner, you need written permission.
Contact Allyson Elizabeth D´Angelo for details.