Home Canning Fruit & Vegetables: Processing Times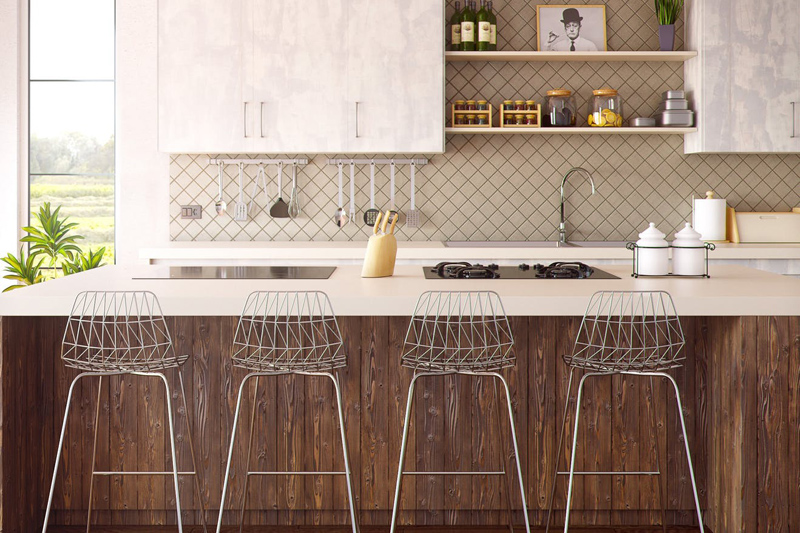 Home Canning Fruit & Vegetables:

Recommended Processing Times

Fruit or Vegetable

Canning Method

For Pint Jars

For Quart Jars

Apples
Boiling water bath
15 minutes - hot packed
20 minutes - hot packed
Apricots
Boiling water bath
20 minutes - hot packed
25 minutes - raw packed
25 minutes - hot packed
30 minutes - raw packed
Asparagus
Pressure canning
25 minutes - hot or raw packed
30 minutes - hot or raw packed
Beets
Pressure canning
30 minutes - hot packed
35 minutes - hot packed
Berries
Boiling water bath
10 minutes - hot or raw packed
15 minutes - hot or raw packed
Carrots, sliced
Pressure canning
25 minutes - hot or raw packed
30 minutes - hot or raw packed
Cherries
Boiling water bath
10 minutes - hot packed
20 minutes - raw packed
15 minutes - hot packed
25 minutes - raw packed
Corn
Pressure canning
55 minutes - hot or raw packed
55 minutes - hot or raw packed
Green Beans
Pressure canning
20 minutes - hot or raw packed
25 minutes - hot or raw packed
Lima Beans
Pressure canning
40 minutes - hot or raw packed
50 minutes - hot or raw packed
Peaches
Boiling water bath
20 minutes - hot packed
25 minutes - raw packed
25 minutes - hot packed
30 minutes - raw packed
Pears
Boiling water bath
20 minutes - hot packed
25 minutes - raw packed
25 minutes - hot packed
30 minutes - raw packed
Peas
Pressure canning
40 minutes - hot or raw packed
40 minutes - hot or raw packed
Plums
Boiling water bath
20 minutes - hot or raw packed
25 minutes - hot or raw packed
Potatoes
Pressure canning
35 minutes - hot packed
40 minutes - hot packed
Pumpkin
Pressure canning
55 minutes - hot packed
90 minutes - hot packed
Rhubarb
Boiling water bath
10 minutes - hot packed
10 minutes - hot packed
Squash
Pressure canning
55 minutes - hot or raw acked
90 minutpes
Sweet Potatoes
Pressure canning
65 minutes - hot packed
90 minutes - hot packed
Tomatoes
Boiling water bath
35 minutes - hot packed
40 minutes - raw packed
45 minutes - hot packed
50 minutes - raw packed
Bring the water to a full rolling boil... start timing, then continue to boil for the recommended time.
Hot Pack or Raw Pack (cold pack)? - The term "hot pack" means the food is first cooked in a syrup or other liquid. Foods that have been pre-cooked are already hot when they go into the canner, "Raw packed" means the food is raw when it's packed in the jars. Pickles and other foods that easily become soft or soggy go into the canner uncooked.
See
Successful Home Canning
- for the basics you need to know for successful home canning.
---


Granite Ware 21.5-qt. Covered Canner

This large, 21½-quart enameled steel pot with lid and a wire rack is 14" in diameter and 12½" high. This great old-fashioned canner is the traditional favorite for making jams, jellies, preserves, and marmalades. It has a jar capacity of 7 quarts, 7 pints, 7-12oz jelly jars, 7 half pints or 7-4oz jelly jars. Without the rack it becomes the perfect preserving kettle for large recipes.
---
You Should Also Read:
The Home Cooking Cookbook Corner
The Home Cooking Recipe Index and Site Map
Successful Home Canning


Related Articles
Editor's Picks Articles
Top Ten Articles
Previous Features
Site Map





Content copyright © 2022 by Sandy Moyer. All rights reserved.
This content was written by Sandy Moyer. If you wish to use this content in any manner, you need written permission. Contact Allyson Elizabeth D´Angelo for details.