A Common 4/4 Progression in C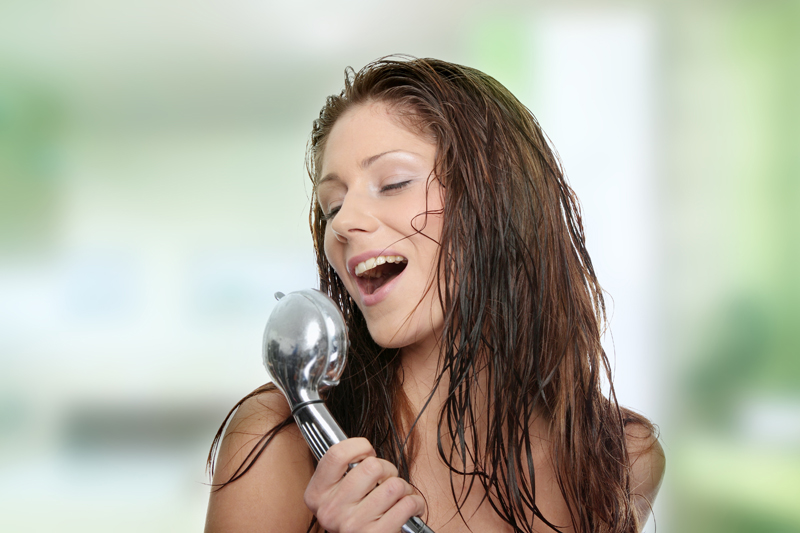 Here's an easy progression to play in the key of C to get beginners going.
Each note name and / sign is a down-wards strum.
So a C / / / = C 2 3 4 = strum, strum, strum, strum
C / / / : Dm / / / : Em : G / / / : >>> repeat
Use a plectrum or the side of your thumb for strumming.
In the beginning count as you go along = C234, change 234, change 234, change 234...repeat.
With practice you can make things a lot more interesting. Spend a few days absorbing this family, write it down, play it and memorize it, with and without guitar/keyboard in hand for speedy results.
Another help is to find a few songs in a good songbook and see which ones are in the key of C. Pick one in C that you have on record and play along with it if you can.
Here's a good example of a simple but brilliant song originally in the key of D (D, A, Bminor, G) which I've transposed to C. With or Without You U2 > C G Am F - From the U2 album The Joshua Tree
Other progressions to try would be some of the following which you're sure to recognize.
C F G
C Am F G
C G F G
C Em Am G
Here's an e-book I've produced which can give you a solid background in all the essential chord families and more. Some the subjects covered in this e-book are:
THE huge aid to memorization
The building blocks which you can build mountains on!
Learn the key on which to build a good grounding.
Meet a super friend to your playing, or a progress-hindering enemy!
How to multiply your Guitar Chord options and increase your sound possibilities immensely.
Right Hand Rhythm Counting
Basic Chord Families, Play 1000s of Songs With These Chords ...
This 36 page color e-book with guitar chord diagrams, shows you the necessary chord groups needed to cover simply TONS of popular songs in all keys.

These basic families turn up in music time and time again, and once learned and absorbed will do you for life! Knowing how they are related and used together is the key, and it's shown and explained here very clearly.
If you would like to find out more information on these essential chord families, please see our BellaOnline article Basic Chord Families
Thanx for reading, see u soon ...
David
| | |
| --- | --- |
| David Ø | BellaOnline's Musician Editor |


Editor's Picks Articles
Top Ten Articles
Previous Features
Site Map





Content copyright © 2022 by David Ø. All rights reserved.
This content was written by David Ø. If you wish to use this content in any manner, you need written permission. Contact Sabira Woolley for details.