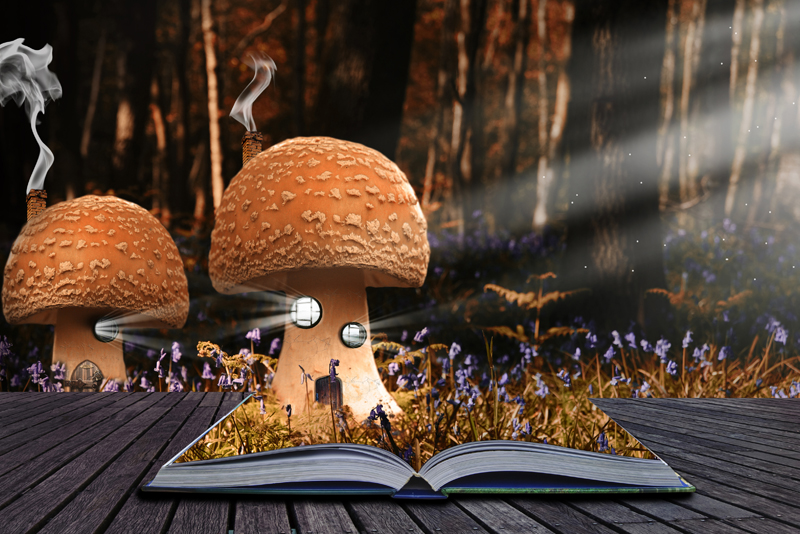 Today the Magic Tree House takes Jack and Annie back to ancient Japan and they end up in the cave of a ninja master.
Night of Ninja, Magic Tree House #5
by Mary Pope Osborne
Weeks have passed and Jack and Annie haven't seen Morgan le Fay. They check the woods often hoping to see the magic tree house. Finally, today the magic tree house is back. There is a little mouse right in the middle of the shining M on the floor. Annie decides to call the mouse "Peanut". They find a note from Morgan and realize she is in big trouble and needs help. The book that is open shows a picture of a stream at the side of a mountain. Two people are in the picture; they are dressed totally in black and have swords strapped to their sides.
Annie puts "Peanut " in the pouch of her sweatshirt and wishes to go there. The house spins and they land near some ninjas. The ninjas come after them and they try to find the Pennsylvania book so they can return home but the book is not in the tree house. They need to think fast to evade the ninja!
However, soon they are captured and the ninjas make them travel down the mountain. When the water in the stream is too cold for Jack and Annie the ninja carry them on their shoulders. Soon they come to the cave of the ninja master who agrees to help them, but they must hurry because the samurai are close.
They are told to travel east to avoid the samurai. Samurai are fierce Japanese fighters who carry two swords to cut down their enemies. Ninja master tells them to remember three things: Use nature, be nature, follow nature. Trying to evade the samurai they travel down the mountain but when they come to the cold stream they follow nature and watch the way the little mouse crosses and even though they don't think they can do it they are able to get across.
The ninja master gives them a smooth, round moonstone that she says will help them find their friend. The book about Pennsylvania is now available for them – it wasn't there earlier because they had to do the necessary task to be able to help their friend.
Now they can return to Frog Creek, to the tree house. Annie makes a little bed out of a sock for Peanut to sleep in and they go home just in time for dinner.
Night of the Ninjas
and boxed set # 5-8
Note: All Magic Tree House books are from my personal library.
Children's Books
List of Dr. Seuss Books
Don Freeman's Books
List of Magic Tree House Books
Chronicles of Narnia Books
A Series of Unfortunate Events Books


Related Articles
Editor's Picks Articles
Top Ten Articles
Previous Features
Site Map





Content copyright © 2022 by Launa Stout. All rights reserved.
This content was written by Launa Stout. If you wish to use this content in any manner, you need written permission. Contact Launa Stout for details.