Airplane Travel Tips – Flying with Young Children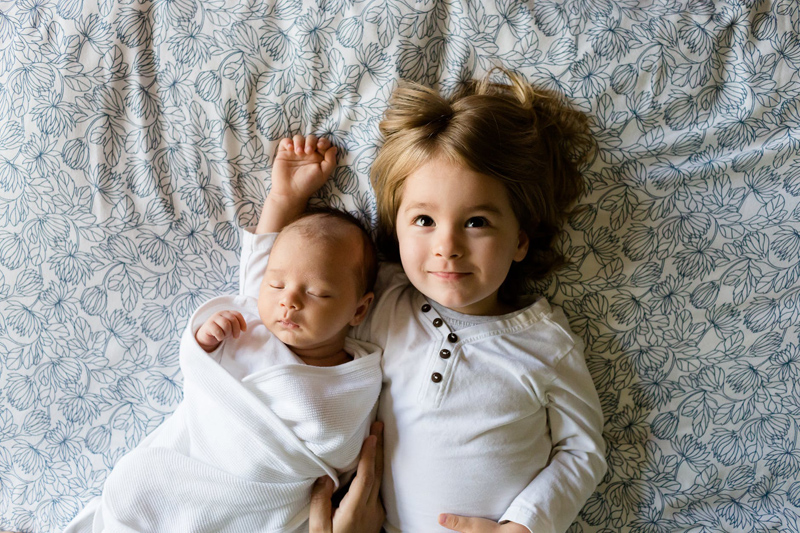 Airplane Travel Tips – Flying with Young Children
Traveling on an airplane in a post-9/11 world can be stressful for anyone, but especially for families with young children. Security regulations can be time consuming and invasive, and even "family-friendly" airlines have become increasingly less accommodating as they struggle in a poor economy to cater to the needs and egos of frequent business travelers. Here are some tips to make airline travel with young children easier.

Consider Driving – An odd airline tip, I know, but if your destination is less than 5-6 hours away by car, consider driving. By the time you pack with air travel in mind, get to the airport, check in, go through security, fly, deplane, get bags and get where you are going (much less renting a car, or hiring ground transportation) it can be faster and certainly less expensive to drive door-to-door. Plus there are the added benefits of taking breaks, carrying snacks and water and freedom of schedule. This winter, my family actually drove across the country from LA to Atlanta and back because we were able to have a 3-week cross-country sightseeing trip for roughly the same cost as flying the four of us during the expensive holiday travel season. And we would have had only the same week with family and without all of our other wonderful experiences.
Take the Car Seat - For children less than 2 years old, the FAA allows children to sit on the laps of parents without purchasing a ticket. I did some research on this once and the FAA made this decision because they felt that if they did not, parents would be more likely to drive, which is statistically less safer than flying (I'm not sure how I feel about this, especially given my suggestion above). However, they also admit that lap sitting is really not safe either. Children on airplanes that are small enough to still need car seats in cars should ideally be secured in an FAA-approved restraint (car seat) during flights. Even if not paying for a ticket, lap children can use an empty seat on the plane if one exists. Plus, a bonus of the car seat is that most children are used to being secured for extended periods of time in this manner and will actually behave better and be more comfortable in this manner. **Notes – Car seats must be installed in the window seat (or possibly central seat of middle sections of larger aircraft) of airplanes for safety reasons, so be aware of this when reserving seats or making seat assignments. Also note that high-backed and low-backed car booster seats are *not* FAA approved flight seats – if these are needed at your destination, they need to be checked or gate-checked. Most airlines do not appear to charge to check or gate-check car seats and strollers, but be sure to check as airline policies and fees change frequently.

For planes with open seating like Southwest Airlines, bring along the car seat and plan to board with it… if the plane sells out, the flight attendants can gate check at that time. If they tell you the flight is scheduled to be full and want to gate check as you board, attempt to persuade them to let you keep the car seat with you in a seat until they are actually using every single seat. I can't tell you how many times I have flown with my child on my lap packed in the row while others who successfully lied about the seat next to them being taken stretched out luxuriously in comparison. For airlines with assigned seating, call the airline 24-48 hours or so before your flight and see if they can help you to arrange seating next to an empty seat on the flight. **Notes – Car seats must be installed in the window seat (or possibly central seat of middle sections of larger aircraft) of airplanes for safety reasons, so be aware of this when reserving seats or making seat assignments. Also note that high-backed and low-backed car booster seats are *not* FAA approved flight seats – if these are needed at your destination, they need to be checked or gate-checked. Most airlines do not appear to charge to check or gate-check car seats and strollers, but be sure to check as airline policies and fees change frequently. I have included two clever products below that can be of assistance in traveling with a car seat.

Learn About Pre-boarding - Be sure to call in advance and learn what you can about procedures for families with young children. Many airlines do have policies for pre-boarding or special handling of families with children under the age of about 5, although this practice is sadly on the decline. Be aware that policies even on the same airline may vary between airports, so research carefully. It really does take some time and space to install a car seat in an airplane, especially when you have kids with you and people walking by and swinging luggage around. The less full the plane is at the time you are doing this, the less stressful it will be. Placing kids in an adjacent row while installing seats can be a useful idea or engaging the temporary help of a friendly flight attendant or fellow passenger to keep the kids safe during this time can be extremely helpful. If you have a quick connection to another flight and are traveling with kids (especially a car seat), be sure to discuss with gate agents, regardless of their family policy, pre-boarding for "special needs" for airlines with open seating, as otherwise families often end up towards the rear of planes to get seats together. You can also arrange assistance at the airport to quickly more from one gate to another of even have the flight attendant to ask other passengers to wait quickly to allow you to exit to make your flight.

See my companion article, linked below, for More Airline Travel Tips – Flying with Children (coming soon).


Two clever products for airline travel with car seats:
Inexpensive and simple –


More expensive, but better for frequent travelers -


You Should Also Read:
Airline Security Tips – Traveling with Children


Related Articles
Editor's Picks Articles
Top Ten Articles
Previous Features
Site Map



Follow @bellanicki
Tweet





Content copyright © 2019 by Nicki Heskin. All rights reserved.
This content was written by Nicki Heskin. If you wish to use this content in any manner, you need written permission. Contact Nicki Heskin for details.