Airline Security Tips – Traveling with Children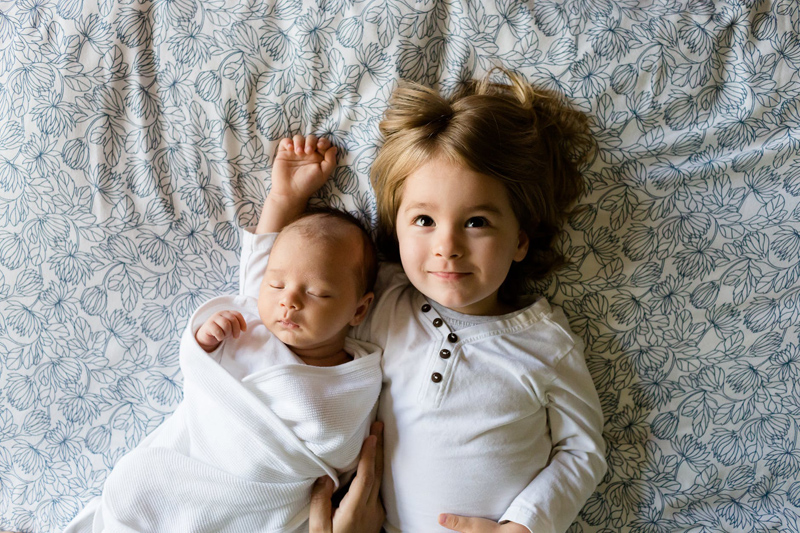 Going through the security screening with kids is probably the most stressful part of air travel with young children. Trying to keep an eye on your little ones while loading up those impossibly small trays with purses and small items, digging out quart bags of liquids and unloading laptops from cases is bad enough while getting dirty looks from everyone else in line as though this was all your idea.

Research Screening Options in Advance
The introduction of whole body scanning at airports (currently backscatter machines and millimeter wave machines) has raised serious concerns about the safety of such procedures, especially for children, who are more sensitive to radiation. Whatever your opinion on use of this technology for your family, be sure to make your decision in advance of your security screening. Not all airports are using this technology and not for all passengers or at all times, but if faced with this screening, don't be hemming and hawing in the moment. Information is available online regarding what procedures are used at various airports and searching "whole body scan airport safety" online will bring up a wealth of information and opinions. Beware, opinions span the spectrum from perfectly safe to definitely dangerous – most experts seem to claim that if calibrated and maintained correctly, the machines pose little statistical threat. But some (sometimes the same experts!) concede that tests have shown some to be operating at up to 10 times approved levels and that statistics don't mean much to the loved ones of the one child that theoretically develops cancer from exposure.
If you do plan to opt out of screenings, be sure to do some reading on what exactly the pat down procedures entail and prepare your children. My understanding is that these screenings "break the rules" of what most parents teach their children is acceptable touching, especially by strangers, and children rightfully find this alarming. Child abuse groups have also objected to the "bribing" methods being employed to gain children's cooperation during these screenings, which is a troubling aspect of the experience. Advance explanation of why this will happen, what will happen, and that (like at the pediatrician) this is an exception to the norm with consent by their parents for their health and safety can hopefully make the experience easier without long-term safety implications.

Wear Socks and Simple Shoes
The basics of airline security are stressful enough, but then add in removing everyone's shoes to the mix and things fall apart. Be sure to have your child wear simple shoes – no laces, zippers or anything tricky – slip-ons are the best, with Velcro a close second. Whatever you choose, it's best if the child can remove and put on the shoes themselves in a very short time. And have children wear socks. Kids can be surprisingly weird about not wanting to walk barefoot through the metal detector if the floor is cold or feels strange. With smaller children, it's also a good idea to warn them about the shoe removal in advance as some kids are surprisingly resistant. Even my generally intrepid four-year old found this request just weird enough to get edgy and start to refuse. Remember, just when half your belongings have already gone through the scanner, and you are feeling under scrutiny from people behind you who are obnoxiously crowding you from the rear is NOT the time you want to get into a power struggle with your kid over something not even you have a choice about.

Take Your Time
One last tip about security and this is important. Take your time and don't let other passengers or even TSA agents rattle you. Kids find this all very overwhelming and just when they need reassurance, parents' attention is on their belongings. If people behind you are impatient, either ignore them, or politely let them know this is going to take some time and suggest another line. Keep your kids safe and close and take the time to double check that you have all your items. Take the extra few moments to replace laptops in cases, tie shoes, repack pockets and put away quart bags rather than try to juggle random belongings on the way to the gate so that you can turn your attention back to your kids as you proceed. Anyone who doesn't like it needs to learn to relax and grow some compassion. After the flight, you'll probably never see these people again anyway!

With some preparation and as "zen" an attitude as you can muster, airport security with children is an experience that can be handled without completely melting down (you or your kids!). At this point in the experience, there's still a flight to get through, so keeping things as simple and calm as possible at this stage is essential.
You Should Also Read:
Airplane Travel Tips – Flying with Young Children


Related Articles
Editor's Picks Articles
Top Ten Articles
Previous Features
Site Map



Follow @bellanicki
Tweet





Content copyright © 2019 by Nicki Heskin. All rights reserved.
This content was written by Nicki Heskin. If you wish to use this content in any manner, you need written permission. Contact Nicki Heskin for details.