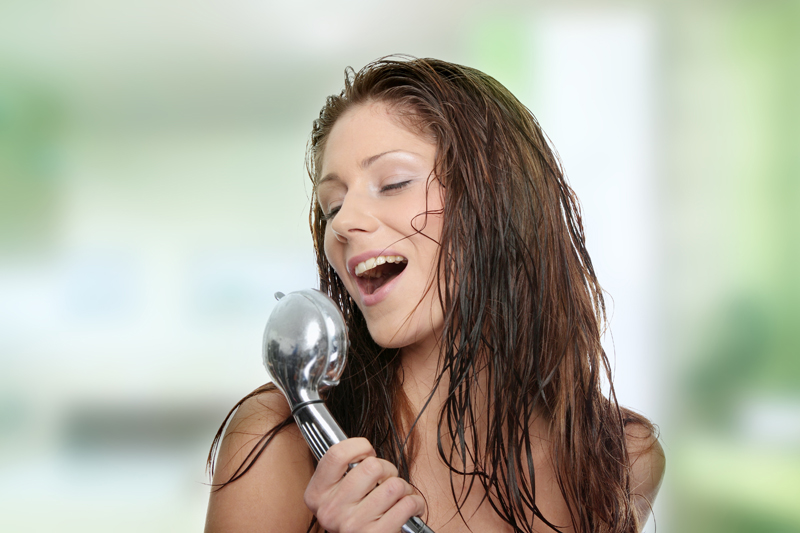 I once read an article by Derek Sivers, the man that started the successful CD Baby company. CD Baby is a great site if you are an independent and want someone to fulfill orders for you.

Sivers said that a good way to distribute your music is to test market yourself and what you do. He likened it to companies that come out with new products and need to know how to best sell them.

So I started to think about that. Suppose you started a business called Large Company, Inc. And you manufactured plus sizes for women. How would you go about getting a wide distribution for your products? (For Plus sizes, you would definitely want wide distribution, right?)

First, you can try out what you do on a small scale. Perhaps you hand manufacture a few designs and send them to local shops. Maybe you announce what you're doing in a local paper, or several local papers. Maybe you send out a press kit to local radio stations, telling them you're about to launch a new clothing line, and ask if they would be interested in interviewing you.

Local papers and stations are often interested in local events and local entrepreneurs. And it allows you to start small, without high costs, and get feedback on what you are doing. Feedback is what allows you to succeed. It's what allows you to try something on a small scale, then adjust it, till you get it just the way you want it.

When you have local success, you can then branch out and become more regional. You can go to other towns around your geographic area. And get more feedback.

When the feedback becomes mostly positive, and you have local and regional sales, you then have the ammunition you need to approach larger distribution networks, BECAUSE YOU'LL HAVE A PROVEN TRACK RECORD.

This is the key to attracting investors or distributors. Because they want to know you're a good bet; that you've already shown some potential.

It's no different in the music industry. Make a good impression locally and then regionally. Try things out. If the feedback you get is not to your liking, change what you do. And keep changing it till you get the feedback you want.

The example people usually write about is an airplane that's traveling from one continent to another. The plane takes off, sets a trajectory, flies a bit, re-adjusts its trajectory, flies some more, re-adjust its trajectory, and so on, till it reaches its destination. In a way, it's never on course, because it keeps re-adjusting its flight path, till it arrives. And that's exactly what we as musicians have to do to successfully market our music.

All the best,


Allan,
BellaOnline's Musician Editor

You Should Also Read:
Marketing Your Music


Related Articles
Editor's Picks Articles
Top Ten Articles
Previous Features
Site Map





Content copyright © 2022 by Allan Harris. All rights reserved.
This content was written by Allan Harris. If you wish to use this content in any manner, you need written permission. Contact Sabira Woolley for details.