Artificial Intelligence Subgenre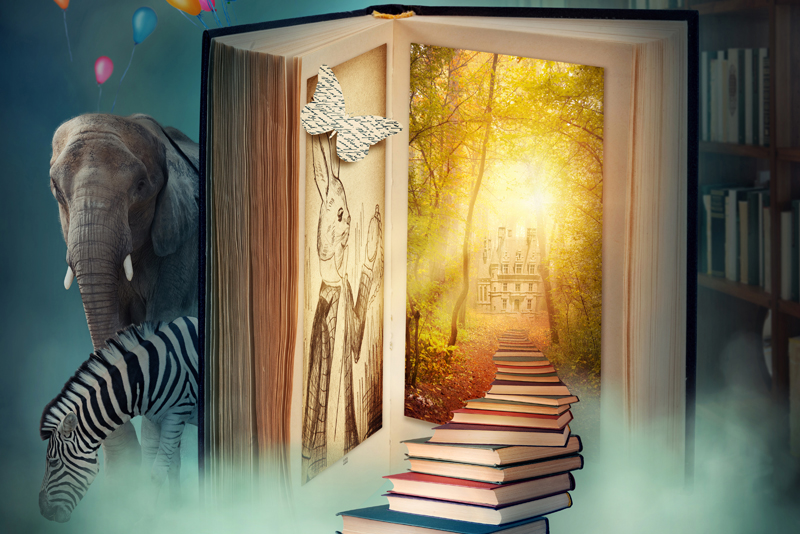 Sometimes I think my smartphone is smarter than I am. My microwave definitely is. Books about Artificial Intelligence often have at their heart (pun intended) the question of sentience. AI fiction runs the gamut from cars that can reason and communicate (wait – don't they do that now?) to fully sentient creations (as opposed to creatures) which often as not are bent on total dominance of our civilization. AI novels are found in Dark, Horror, and Hard SF subgenres as well as Humorous and Sword and Planet.

A sub-sub of AI is Artificial Biology novels, where the lifeform is not naturally engendered.

Goodreads listed 285 novels and nonfiction which fell under this subgenre. Here are some of the top ones:


Artificial Intelligence: A Modern Approach
by Stuart Russell, Peter Norvig
ISBN 978-0136042594 ASIN B004O4BZ16 published 1994

Introducing Artificial Intelligence
by Henry Brighton, Howard Selina, Richard Appignanesi (Editor)
ASIN B008JHWSVU published 2008

Artificial Intelligence
by Elaine Rich
ISBN 978-0070522633 published 1983

Artificial Intelligence: The Basics
by Kevin Warwick
ISBN 978-0415564830 ASIN B00794SNNG published 2011

PROLOG Programming for Artificial Intelligence
by Ivan Bratko
ISBN 978-0201416060 published 1986

Foundation and Chaos (Second Foundation Trilogy, #2)
by Greg Bear
ISBN 978-0061052422 ASIN B000FC1POS published 1998

Surface Detail (Culture, #9)
by Iain M. Banks
ISBN 978-0316123402 ASIN B0046A9NLC published 2010

House of Suns
by Alastair Reynolds
ISBN 978-0441018864 ASIN B002AKPECW published 2008

The Naked God (Night's Dawn, #3)
by Peter F. Hamilton
ISBN 978-1596064201 ASIN B001RTC100 published 1999

Paradigms of Artificial Intelligence Programming: Case Studies in Common LISP
by Peter Norvig
ISBN 978-1558601918 ASIN B003VWBY1I published 1991

Our Final Invention: Artificial Intelligence and the End of the Human Era
by James Barrat
ISBN 978-1250058782 ASIN B00CQYAWRY published 2013

Earthfall (Homecoming, #4)
by Orson Scott Card
ISBN 978-0312930394 ASIN B003GY0KP2 published 1995

I Have No Mouth and I Must Scream
by Harlan Ellison, Theodore Sturgeon (Introduction)
ISBN 978-1497643079 ASIN B00JVCHEMU published 1967

Starfish (Rifters, #1)
by Peter Watts
ISBN 978-0312868550 ASIN B00M64A8EG published 1999

Consciousness Explained
by Daniel C. Dennett
ISBN 978-0316180665published 1991

Permutation City
by Greg Egan
ISBN 978-1597805391 ASIN B00FDWCPV2 published 1994


Artificial Minds
by Stan Franklin
ISBN 978-0262561099 published 1995

Diaspora
by Greg Egan
ISBN 978-1597805421 ASIN B00E83YOEI published 1997

AI Unbound: Two stories of artificial intelligence
by Nancy Kress
ISBN 978-1612420677 ASIN B007P9W55M published 2012

Limit of Vision
By Linda Nagata
ISBN 978-0765342119 ASIN B004JU0IN6 published 2002



You Should Also Read:
Discussion of Horsemen Chronicles
How to Write Discussion Guides
Perkys Books and Gifts Discussion Guide


Related Articles
Editor's Picks Articles
Top Ten Articles
Previous Features
Site Map





Content copyright © 2022 by Evelyn Rainey. All rights reserved.
This content was written by Evelyn Rainey. If you wish to use this content in any manner, you need written permission. Contact Evelyn Rainey for details.