Look as Beautiful as You Are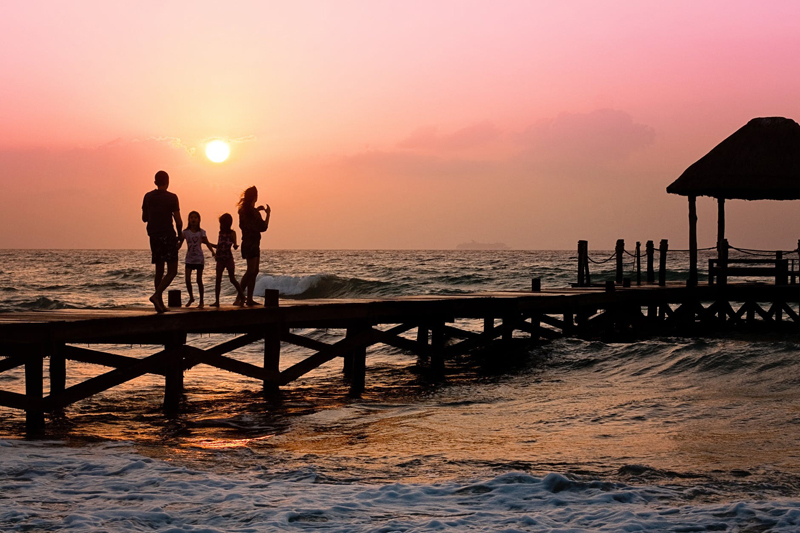 Ladies, let's talk beauty. You know there are some of us who blissfully spend an hour each morning with our
toilette
, and others who care not a fig (or the attached leaf one might wear) whether our legs are shaved or our cheeks glowing, let alone our nails painted. This diversity is part of that wonderful variety of personalities and perspectives the Lord has given His daughters in Zion. For my part, the real value in primping, puckering, and posing comes in the sense of confidence and attractiveness looking my best, and feeling I look my best, affords me. And, looking pulled together goes a long way toward creating positive first impressions, allowing we moms of small kids to feel a part of life and society. I don't know about you, but as much as I adore my little guys, I do sometimes feel that I've been plucked out of grown-up reality
a la
alien abduction--and relocated to some fuzzy, animated, bold-primary-colored alternate dimension. Too often, dear sisters, those of us who are overwhelmingly busy and enmeshed in the needs of others--via motherhood, or any other of the million circumstance that overtake us--we allow those elements of femininity, such as prettiness, flattering clothing, physical fitness, ahem, even sexiness, those things that help define us prior to marriage, motherhood, career life, etc, to slide, and slip away in deference to the needs of others.
Happily, it doesn't take a great deal of time, effort, or money to look and feel hot, er,
attractive
. And, believing we look as polished and smart as possible helps us retain a feeling of relevance in a world that sometimes dismisses us. Not that we
are
irrelevant, or that our import in the world is dependant on physical appearance. Remember, "…the Lord seeth not as man seeth; for man looketh on the outward appearance, but the Lord looketh on the heart." (1 Samuel 16:7) And recall my contention that the value of polishing and plucking is in the inner sense of confidence and self-satisfaction we derive from these beautification efforts.
Honestly, those women who love to pamper themselves by going to the salon, having "spa days" with girlfriends, and find maintaining their outward appearance to be an essential part of self-expression probably are way beyond the advice this article has to offer. (And good for you, girls! I LOVE those little jewels embedded in your nails--and the confidence it takes to wear red lipstick, well, I've never quite found it! Pat yourselves on your impeccably clothed backs with your manicured hands. Still, if you have any suggestions to offer, feel free to give feedback.) This article is aimed at women like me, who hug the fringes of neutral, occasionally foraying into the realm of subtle purples or rose colors, and who know we would never keep up with a regimen that required more than a quarter of an hour or more beauty secrets than secret ingredients in our kitchens.
But we, too are daughters of God--wives, mothers, sisters, daughters, friends, lovers, mentors, teachers, leaders, nieces, aunties--women, blessed and endowed with every gift, promise, entitlement, and happiness a loving father offers his precious daughters. We deserve to look in the mirror and be pleased by what we see. To reflect outwardly the joy that bubbles around inside us, and look the age we feel, in spite of the actual number of years we've lived on this earth. To know that we still got "it" (or, if our younger years were a nightmare of acne, obesity, debilitating shyness, or general lack of any fashion sense, that our growth and experiences derived from becoming women have given us "it" for the first time.)
If you need a little convincing that sprucing up the landscape is a worthwhile activity, I'm pleased to comply. One of the coolest principles taught in the Doctrine and Covenants is found in Section 88 verse 15: "And the spirit and the body are the soul of man." This short verse carries many implications, several of which I go into in discussing "heavier" topics, but for our purposes here, it's enough to realize that the word "soul" is not merely a synonym for "spirit." Our spirits make up half of our souls, but the soul is not complete without the body. This whole mortality thing is about getting (as we Mormons frequently say
gaining
) a physical body. So on a basic level, whatever we do (or fail to do) to our bodies we do (or fail to do) to our souls.
I know that much of the resistance some of us feel toward "primpification" comes from the fear of becoming vapid or shallow. Certainly we want to be careful to not fall into the trap much of our society is ensnared by of worshiping the exterior, creating an impossible ideal of "beauty" and causing feelings of chronic inadequacy in our young women, to the detriment of the inner qualities so necessary to the development of those same souls we discussed above. I hope I never contribute to the placing of external beauty above moral character, spiritual depth, or intelligence, wit, and personality. But let's admit that in seeking moderation in all things, those of us prone to chewing off rather than filing our nails, wearing what amounts to tents rather than bothering try on or fit anything we buy, or sticking our hair up in unkempt clippys or bands (all of which I have been guilty of a time or two) are hardly likely to rush off and revamp ourselves under the surgeons knife or don bikinis and waste our lives on tanning beds. There is a delightful medium between two extremes. And you know, our appearance is not irrelevant to Father. We do have a standard of "Sunday Best" for church meetings, interviews with the bishop, and of course the Lord's fleet of missionaries.
Finally, if you suffer from that common "mom-fliction" of feeling guilt creep into any activity that focuses on you as a woman rather than "mommy," my final argument is that demonstrating to your children (particularly daughters) that you respect yourself enough to care for the outside of your temple, to take the time to look and feel "pretty," "polished," "professional," "poised," "youthful (ish)," "hip," "beautiful," "together" or any other adjective that pops into your gorgeous head when you honestly describe you at your ideal self (all of which are righteous desires and pursuits when kept in their proper place), you give them the gift of viewing themselves as worthy of self-care, self-esteem, and the feeling of being truly, inherently, outwardly and inwardly, lovely.
No, dear sisters, there is no way around it; the Lord is pleased when we care for ourselves enough to
take
care of ourselves. When we feel beautiful and confident we reflect the smallest measure of His feelings for us.
Read the next article,
Looking Good : Your Fashion 'Uniform'
You Should Also Read:
A Tribute to Eve (And My Own Mother Too!)
Eve and the Choice Made in Eden : Book Review
Refuse to Choose : Book Review


Related Articles
Editor's Picks Articles
Top Ten Articles
Previous Features
Site Map





Content copyright © 2021 by Jamie Rose. All rights reserved.
This content was written by Jamie Rose. If you wish to use this content in any manner, you need written permission. Contact Jamie Rose for details.