Improving Family Scripture Time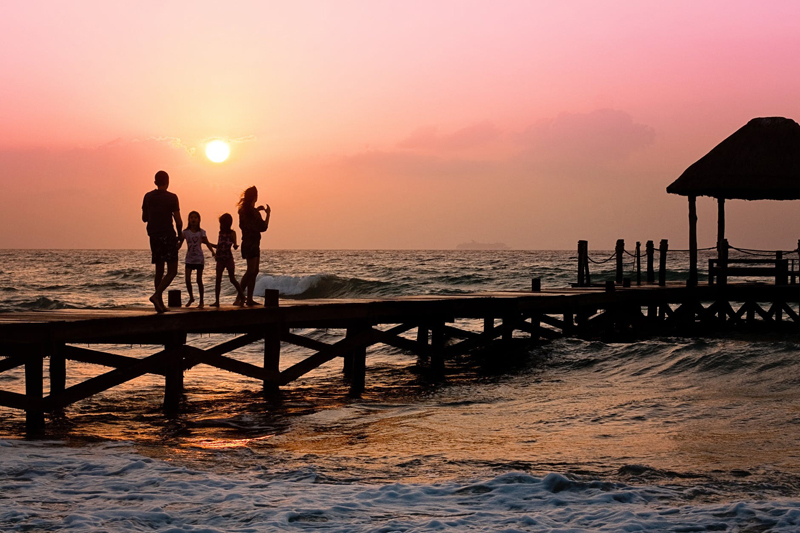 It's early morning. Your children would rather be asleep yet you know it's important that they get up and participate in family scripture time. Or maybe you hold your study time at night and your kids complain that they have other places to be and other things to do.
How can you make family scripture time more enjoyable and effective? Try some of these ideas and see what happens.
Be consistent.
Nothing gives children, especially teenagers, more ammunition than parental inconsistency. Set a regular time each day for family scripture time and stick to it.
Keep it short.
Remember that long sessions will only frustrate everyone. You want your children to love reading the scriptures, not resent them. Families who insist on studying for a certain amount of time and who gauge that time by the clock instead of their children may find resistance increasing as the minutes do. You can eat an elephant one bite at a time. Instill a love for the scriptures the same way: one verse at a time. And if you only get in one verse that day, hurray! That's one verse more than they may have gotten.
Take turns reading.
Let even young children have a turn reading. It helps keep them involved. However, keep reading turns short--one, two or three verses at a time. This helps prevent listening minds from wandering. You can go around the circle again if you want to read longer, but keep each turn short. If you have a child who struggles to read, a long turn can be intimidating to the struggling child and annoying to another child. Be aware of these situations and stay encouraging. You can also ask older children to help young children read. This allows them to stay involved in a helpful manner.
Mix up the reading turns.
This keeps everyone on their toes because they don't know who will read next. You can create a spinner or some other way to decide whose next. I've seen a cute Styrofoam cube covered with pictures on each side that was rolled before each turn.
Don't just read--talk, too.
Ask them to explain what is happening in the scriptures they are reading. Share pertinent historical or doctrinal information. Engage your children by asking them how to apply the verse they just read to a day at school. If you are reading about faith, share a time when one of your children showed faith. Discuss the scriptures and tie those you are reading to your family. They will be more meaningful that way.
Hold an impromptu reader's theatre.
If your children are older and you come across a passage with various speakers, such as Alma the Younger addressing Korihor (Alma 30), assign parts and let them read the passage in different voices. Encourage all your children to use vocal expressions while reading.
Use Church materials.
Your church library has videos, pictures and flannel board characters you can check out for home use. You can also purchase your own materials from the Church Distribution Services (see link below). Show short video segments that pertain to your location in the scriptures. Display pictures. Let your children put up flannel board characters as your family reads or have a young child who can't read draw pictures of the scriptures you are reading and show the family. Do you have a child with a disability? The Church Distribution Service also has materials that can help. Find out what is available.
Don't read in order.
It's okay to skip around in the scriptures. Ask the children what their favorite scriptures stories are. Write them down then, during a special week or month in family scripture time, take turns reading and discussing everyone's favorite story. Is a child struggling with a special problem? Go to the topical guide and read scriptures or stories that can help them face or solve that problem. Do you want your children to better understand a gospel principle? Teach them in daily scripture time.
Use the time to teach.
Use family scripture time to teach your children how to use the scriptures. As a family, memorize the books in order. (The Children's Songbook has several songs that can help you do this.) Teach your children how to use the topical guide to find answers to their questions or problems. Show them how to mark their scriptures and personalize their study time. Teach them to read the footnotes and cross-references.
Set goals.
Create a reading chart and let your children take turns marking it off each day. Decide on a family reward for reaching certain mileposts. Each time we finish reading the Book of Mormon, we have a family party. Encourage them to read on their own and consider rewarding your children for doing so. A special evening with mom and dad may be all they need.. If you do offer them a tangible reward, make sure it relates to the gospel in some way such as a CD of gospel music, a new scripture case, etc.
To check out the materials available, go to
ldscatalog.com
You Should Also Read:
Scripture Power
Toddlers and Scripture Reading


Related Articles
Editor's Picks Articles
Top Ten Articles
Previous Features
Site Map





Content copyright © 2022 by T. Lynn Adams. All rights reserved.
This content was written by T. Lynn Adams. If you wish to use this content in any manner, you need written permission. Contact Jamie Rose for details.