Healthy Eating on a Family Vacation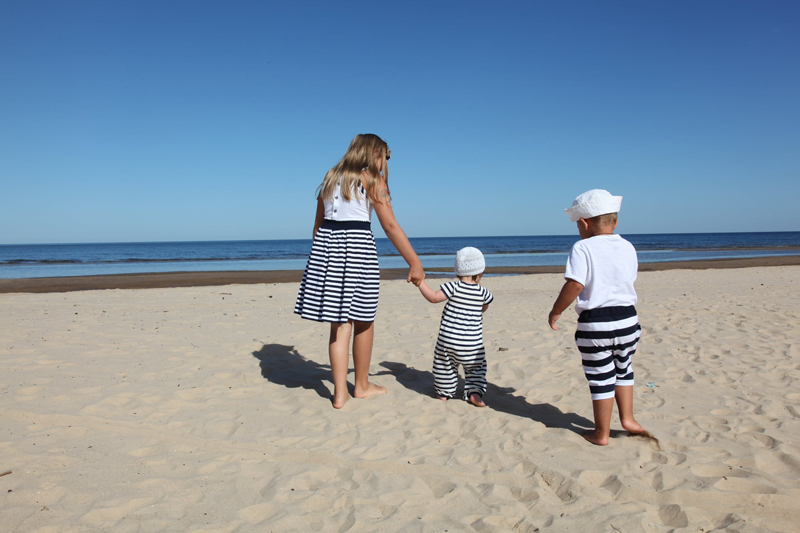 Today's families are often on a mission to eat more nutritious foods. Whether your family is intent on controlling weight and health or in eating less processed or more natural and organic foods, you have a diet and nutrition plan that works for your family at home. Travel creates some glitches in those well laid plans. Families, especially those with little ones, often get caught up in convenience during travel and even the most diligent nutritious meal planning parents fall into a fast food and convenience store trap. How can you vacation and maintain the family's healthy meal plan without spending all of your time preparing food? These tips will get you on the way to a healthy vacation diet!

Pack Healthy Snacks. Pack a cooler for cold snacks such yogurt and cheese sticks and a bag of healthy, convenience store alternatives such as mixed nuts, homemade trail mix or granola, snack bars, pretzels or favorite baked snacks. If you have already planned for snacking, you will not be caught up in the sugary, fat laden treats in the gas station mini-mart. Don't forget to pack snacks for the hotel—those hotel vending machines are loaded with pricey, unhealthy snack options.

Bring Bottled Water. Whether you opt to bottle your own from home or purchase commercial bottles, water is the best way to keep the family hydrated. No added sugars and no added sodium. Plus, the empty bottles can be refilled during the trip.

Choose Wisely at the Continental Breakfast. While the donuts and pastries may look good, move down the serving line a bit farther to the whole grain cereals, yogurts and fruit. If you are offered eggs, opt to skip the cheese and extras unless you are having an activity packed day and can afford the calories.

Share Meals. Restaurant portions are huge. Parents can likely each share a meal with the kids, order a few extra sides and have plenty to eat If you aren't able to share, request lunch sized portions or opt to skip bread, butter, and higher fat items such as cheese or bacon.

Become Menu Savvy. Many restaurants in the United States are offering healthier meal selections as well. If the menus are not clear, be sure to ask about nutrition information. When in doubt, opt for leaner meats such as chicken or fish and choose entrees that are grilled or baked rather than fried. Choose wisely at fast food restaurants as well by opting for juice or milk instead of soda and substituting fries for fruit.

Pass on Desserts. A few sweet indulgences may be okay throughout your trip, but desserts are certainly not necessary at every dinner. If you are at an amazing restaurant known for, say, the 6 layer chocolate cake, consider sharing a slice rather eating the whole serving alone.

Read Those Labels. Many prepackaged foods are loaded with sodium, fat and sugars. If you must choose snacks from the store shelves, compare those labels and be sure to note the serving sizes.

Skip the Appetizers. Skip calorie packed appetizer selections, or opt to share them as a group or eat them as an actual meal. The appetizers can add several hundred calories to a meal! Choose them wisely or skip them entirely.

Don't Skip Regular Meals. If you skip lunch, you will be more likely to overindulge during dinner! Try to maintain a regular routine and scheduled meal time.

Opt for Picnics on the Road. During long drives, plan ahead for a picnic at a rest area or local park rather than a fast food meal. Loading a cooler with salads, veggies, and sandwiches serves as a much healthier meal choice than a burger and fries. Picnics are certainly extra work, but by visiting healthy markets during your trip you can build a picnic basket with ease.

For many people, experiencing the local food is one of the greatest aspects of the family vacation. If done in moderation—and by following many of the other tips here, your family can experience the local culture, enjoy the vacation, and return home with the family nutritional plan intact.









You Should Also Read:
Preparing Healthy Meals on Vacation
Tips for Eating Out With Kids


Related Articles
Editor's Picks Articles
Top Ten Articles
Previous Features
Site Map





Content copyright © 2019 by Angela Thompson. All rights reserved.
This content was written by Angela Thompson. If you wish to use this content in any manner, you need written permission. Contact Tiffiny Spire for details.