Helping Your Child Give Primary Talks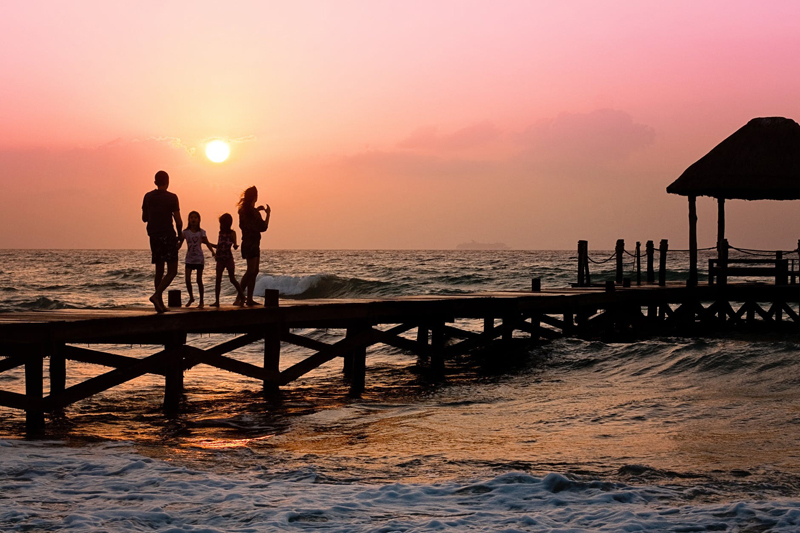 How do you help your child prepare a great primary talk? How do you help them deliver it with confidence, even if they are shy? Try some of these tips.
Allow the talk to be short.
Children have short attention spans. They will listen better to two short talks than one long one. Young speakers will also do better with less to stress. The shortest talk I ever heard was given by a three-year-old in sacrament meeting. He stood up, walked to the microphone, waited for it to be adjusted then said "I love Jesus" and sat down. It was absolutely perfect. The adults all loved it and the children all listened. That's what you want. A talk they actually hear.
Fit the talk to the speaker.
Too many children are handed a talk written by their parent or an adult. They then stumble and struggle to read 'their' talk. The entire experience is difficult for the young speaker and young listeners. While a parent can help a child prepare their talk, the final words should be those of the child. Here's an example. You may write, "you should be reverent when you pray. Bowing your head and closing your eyes shows Heavenly Father you are reverent." It's simple and clear, right?
Yes, but to a child it doesn't flow. Here is that same idea in the words of a real primary children: "first you kneel down and bow your head and close your eyes and you stay really quiet. That's so you can listen."
BINGO! That child knows how to talk to another child…which is what a primary talk is all about. Sure, you may need to reword it a bit, but keep it in their words. By using the child's words, he will remember
his
talk better. By using a child's words the other children will listen better.
Include a story.
Children love stories! Let a story illustrate the topic. The best stories for children to tell are those they personally saw or experienced. If the story is appropriate, they will be able to share it easily. They won't have to memorize or remember something. It's part of their life.
If allowed, use a visual aid.
A simple picture, a flannel board story, an object from home--these are all great visual aids. They will attract the attention of those children who are tickling each other in the front row and the two who are busy showing a friend what they found on the floor. Give the children something to look at and they will look.
Keep scripture reading short.
Children and adults struggle to read outloud from the scriptures. Remember that. My daughter, who is a gifted reader, took half a minute to read 1 Nephi 3:7 out loud. She struggled toward the end of the verse and had to repeat several words because of the unusual scriptural phrasing. In a traditional 'two-minute talk' that one verse would have eaten one-fourth of her time! Use the scriptures in small pieces, i.e. "I will go and do the things which the Lord hath commanded". If they need to show the Lord will help them accomplish what He asks, let them tell it in the talk, not read it. Use short scripture segments, not entire verses or passages.
Help them practice.
Encourage your child to read their talk out loud. This is important. They need to hear the sound of their own voice so it won't seem so embarrassing to them. After they've read it out loud several times, have them practice giving their talk while looking at themselves in a mirror. This is a safe way of getting them used to seeing someone while they are practicing. When they can do that, have them practice with you. Later let them give their talk in front of the entire family, the missionaries, and anyone else who will listen--including non-member friends who stop by.
Always be encouraging!
Praise them for their efforts! Help your child feel good about giving their talk.
Time the talk.
Make small adjustments if necessary. Remember, with children, shorter talks are better than long ones.
Help them avoid reading their talk.
This sounds impossible but it really isn't. And it's actually important. When a talk is read, the speaker's face and mouth point down, making it more difficult to understand their words even with a microphone. Also, speakers who look at their audience will encourage the audience to look back--this improves audience attention.
The best way to avoid reading a talk is with lots of practice. As their practice continues, have them try giving the talk without the paper. Encourage them to know their talk well enough that, if they lose the paper, they can still give the basic message. With older children, encourage them to practice telling' their talk by telling it a little bit differently each time they practice.
Use an outline.
Once they have practiced well, create a talk outline. Their outline can include pictures*, key words or phrases. If they have practiced well, this outline will be all they need. Let them take their outline to the podium instead of a word-for-word version.
(*For very young children who cannot read yet, create a rebus talk. Those are talks with tiny pictures to help them remember what they are to say next. You can draw simple pictures, cut them out of magazines or print them off the computer. Let them take the picture guide with them to the podium.)
Have two copies
…one for your child and one for you. Tuck your copy into your scriptures and take it to church. Invariable, even with all their preparation, they will come to you minutes before their talk and say they can't find it!
Primary talks are wonderful opportunities for your child to grow in the gospel and grow in confidence. Both blessings will benefit him, and others, for the rest of his life!

Tiny Talks, Vol. 4: The Family
You Should Also Read:
Tiny Talks (A book review)
An Emergency Primary Talk


Related Articles
Editor's Picks Articles
Top Ten Articles
Previous Features
Site Map





Content copyright © 2022 by T. Lynn Adams. All rights reserved.
This content was written by T. Lynn Adams. If you wish to use this content in any manner, you need written permission. Contact Jamie Rose for details.