A Marriage and a Spouse with ADD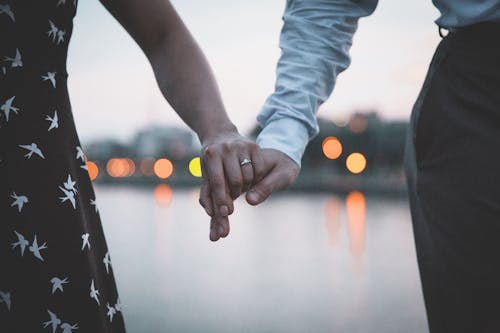 Living with a spouse who has Attention Deficit Disorder is a bit like riding a roller coaster. It's thrilling, edgy, and there's always a feeling that you're about to jump the track! Every level of family organization is impacted by ADD. There are trails of unfinished projects, overbooking work and social activities, and bills waiting to be paid. In any partnership, there can be strains that communication can help.
When you go to a home that has partially finished painting and repairs, you know that whoever is in charge of repairs has Attention Deficit Disorder. Unfinished projects wouldn't be so bad if they were not left in their unfinished state to grace every corner of the house. Woodworking and craft projects strewn all over the house causes a certain level of anxiety. There's the worry that the parts will get lost. The overall feeling of the home is chaotic with projects lying around.
There are some strategies that can help calm the chaos of unfinished projects. Construct storage. Find a place to store them that is easily accessible. That could even be a box under a bed, if the home lacks storage room. I think that part of the problem is that folks with ADD worry that if the project is put away it will be, "Out of sight, out of mind." Set a time frame to finish each project. Know that life might interfere with the timeline. Be flexible, but finish the project as quickly as possible.
While people with Attention Deficit Disorder may lack some organizational skills, they make it up in energy and creativity. This makes a person with ADD/ADHD a natural to find a way to get things done. Committees in businesses and clubs are full of people with ADD/ADHD. Everybody knows that if you ask them to do something, they will say yes. Over and over, they will say yes. It's hard to say "no" when you see things that need to be done, and people ask for your help. Unfortunately, overbooking leads to stress and feeling out of control.
Nancy Reagan had a saying, "Just say no." That's what you need to do to avoid the stress that comes with overbooking. Decide what you really need to do. Figure out what you enjoy doing. Do those things. Tell everybody else, "No." Don't try to justify it to them. It is your life and your time. You do not owe anybody an explanation or a chance to talk you out of your decisions.
Paying bills late, or not paying them at all can cause credit problems that last for years. Have the person who is best at rationing money do the bills. You can always do them together. Write down everything that you have to pay and the date that it needs to be paid. Put it on a calendar. You might want to use your electronic bill paying from your bank. You schedule payments, and they send them out. If you get behind in your payments, call the company and let them know when to expect their money.
When you are married to a spouse with ADD/ADHD, life can be hectic. If you don't take time to nurture your marriage, things just get chaotic and start falling apart. Remember the things that you love about your partner. Take time to communicate. Be kindly truth-tellers. What is a kindly truth-teller? Be open and truthful with your partner, but try to infuse kindness into what you are saying. Especially when you have to tell a spouse something that is difficult for them to hear, it is much better to be as kind as possible.
If what your spouse is doing is having a clearly negative effect on your life, you must speak up so that your partner can understand the impact of their actions. Sometimes it helps to put it into writing. You can make a flow chart. I know that sounds a bit strange, but when a spouse's "cause" is having a negative "effect" on you, show them the cause and effect in a clearly written manner.
Marriage is a partnership; strive to be partners. That means finding ways of doing things that make sense to both of you. It does not mean that you both have to do things the same way. People with Attention Deficit Disorder process events differently from those who don't have ADD/ADHD. That's a fact of life together. Talk things over. Be kind. Know your limits and the limits of your partner. Try to keep the chaos as calm as possible. These things take time to develop; they happen over years of working together.
My mother did not encourage me to get married or to have kids. She had lived with me for eighteen years, and she knew my challenges. When I finally married, in my very late twenties, she knew that I had found a wonderful spouse. At our wedding reception she told him something like this, "You might be irritated with her, or bothered by her, but I'll guarantee that you'll never be bored by her!" That's the strength of a marriage to a spouse with ADD. There's the sparkle, energy, and just a tiny bit of terror when you wonder, "Is my roller coaster getting ready to jump the track?"
Attention Deficit Disorder lends an additional dimension to any relationship. Both of these books are important resources for learning about living within these complicated relationships.
Is It You, Me, or Adult A.D.D.? Stopping the Roller Coaster When Someone You Love Has Attention Deficit Disorder
The ADHD Effect on Marriage: Understand and Rebuild Your Relationship in Six Steps
You Should Also Read:
Planning and ADD


Related Articles
Editor's Picks Articles
Top Ten Articles
Previous Features
Site Map





Content copyright © 2022 by Connie Mistler Davidson. All rights reserved.
This content was written by Connie Mistler Davidson. If you wish to use this content in any manner, you need written permission. Contact Connie Mistler Davidson for details.