Decadent Chocolate Cheesecake Recipe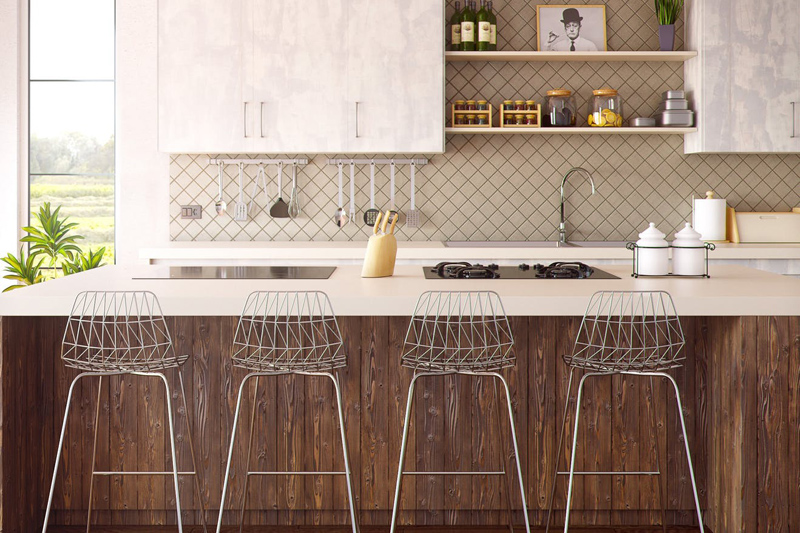 I wanted to create a really decadent dessert, and the words chocolate and cream and apricots kept floating around in my head. Hmmm. I hit on this recipe, which is truly outstanding and award-winning!

Note: You can make a full-sized cheesecake, or a smaller version that's about on fourth the size of the original. The full size calls for a 10" springform pan; the mini is made in a glass loaf pan. I have given measurements for both, putting the larger amounts in parentheses.

Decadent Chocolate Cheesecake

8 oz. (2 lbs.) Chevre (soft goat cheese), room temperature
1 (4) eggs
1/3 (1-1/3) cup Agave syrup
¼ (1) tsp. vanilla
½ (1) recipe nut crust (recipe follows)

For both sizes:

1) With an electric mixer on medium speed, blend all ingredients until as smooth as possible.

2) Pour batter into prepared pan, and level with a rubber spatula. Bake at 325º F for 30-40 minutes for the large size, 15-20 minutes for the loaf pan. Custard should be set around the edges, still slightly jiggly in the center.

3) Let cake cool on a rack. Pour chocolate mixture on top, smoothing with a clean rubber scraper. Serve with choice of blueberry and apricot sauces (recipes follow).

Date and Cashew Crust

1 (2) cups cashews
6 (12) Medjool dates, pitted
1 (2) tsp. vanilla

1) In a blender or food processor, grind the nuts and dates until very fine. This may take longer in a blender, as you'll have to keep stopping the blender to stir the mixture around so it will get ground up.

2) Dump the mixture into an ungreased loaf pan (for mini) or an 10" springform pan (regular), and pat the mixture evenly over the bottom and about 1" up the sides of the pan.


Chocolate topping:

Note: The chocolate I had available was very dark, 85% cacao, so I sweetened it a bit by adding a couple of tablespoons of powdered sugar. Again, here are amounts for both quantities of sauce.

1 (4) oz. Lindt (or your favorite brand) semi-sweet chocolate
2-3 tsp. (2-3 Tbsp.) heavy cream

1) Melt the chocolate in a saucepan over low heat. Stir in cream until smooth. If using powdered sugar, stir it in now, blending until smooth. Pour over pie.


Apricot & Lavender Sauce

½ cup water
1/3 cup maple sugar
1.5 tsp. lavender buds
12 dried apricots

1) With a sharp chopping knife, mince the apricots. Set aside.

2) Make a simple syrup with the water and sugar heated in a saucepan. Stir until the sugar is dissolved.

3) Add the lavender, and stir for about 3-4 more minutes. Turn off the heat and let sit until cool.

4) Strain the syrup into a glass measuring cup. You can re-use the lavender buds for a nice cup of tea to accompany your dessert!

5) Return the syrup to pan, stir in the apricots and cook until soft. Serve warm or cold.


Blueberry Tangerine Cream

Note: These smaller, wild berries have a more intense flavor than larger, cultivated berries. You can often find them frozen, if not fresh.

½ (1) cup fresh or frozen wild blueberries
juice of 3 (4-5) tangerines
½ to 1 tsp. ground cinnamon or to taste
1-2 (2-3) Tbsp.Agave syrup
1-2 tsp. (1Tbsp.) heavy cream

1) Place the berries in a small saucepan along with the tangerine juice. Cook over medium heat until the sauce begins to thicken, stirring frequently.

2) Using a potato masher, mash up the berries somewhat. Stir in cinnamon and Agave to taste.

3) Remove from heat, and stir in the cream. Serve warm or cold.




Related Articles
Editor's Picks Articles
Top Ten Articles
Previous Features
Site Map





Content copyright © 2022 by Caitlin McLeod. All rights reserved.
This content was written by Caitlin McLeod. If you wish to use this content in any manner, you need written permission. Contact Allyson Elizabeth D´Angelo for details.