Boys and Violent Video Games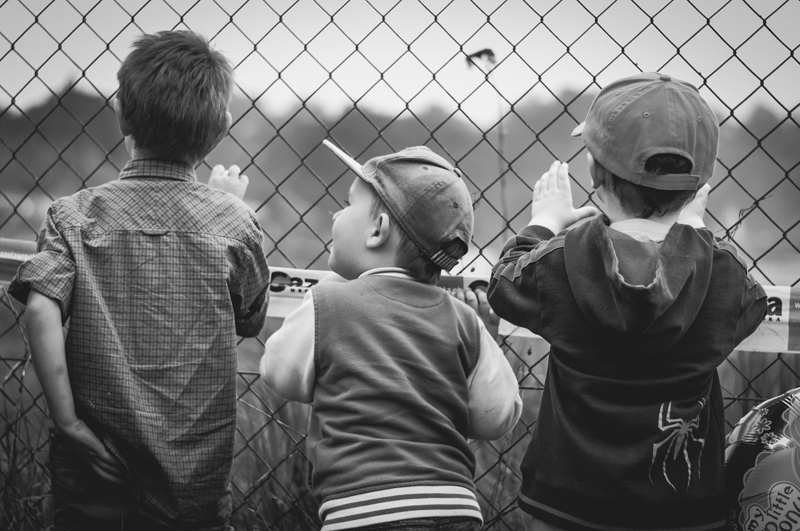 There is no doubt that boys (of all ages!) love their video games. Both boys and girls often start playing video games at a young age. Several companies have devoted themselves almost exclusively to creating educational video games for children as young as toddlers. Certainly games like these pose no threat to children, unless kids chanting the same ditties gleaned from their games over and over inspires some threats from Mom and Dad!

Problems can sometimes arise, though, when these same children grow up, and don't outgrow their love of video games. Instead, as many parents can certainly confirm, boys especially can become quite enamored of "real" video games as they outgrow the explicitly educational variety. Many parents then begin to worry about whether or not this enjoyment of video games can in any way damage their sons. Studies abound touting conclusions ranging from "violent video games can turn your son violent" to "playing any kind of video games excessively can damage your son emotionally, morally, physically, or spiritually." Reading some of these studies, it is easy to become confused, concerned, and even paranoid. Understanding the underlying premises of some of the studies is the key to deciding whether or not you should worry about the effect that video games might be having on your son.

For a person who is not trained in statistics, there are several things to keep in mind when reading about any study. First, not all results are reported. Researchers (or news outlets) only report the results that are of great interest, or that support their agenda. Thus, if a parenting group has commissioned a study on whether or not violent video games create aggressive boys, and it is clear that they are trying to get violent video games labeled as such, if the results of the study indicate that there is no causal link between the two, the chances of us ever hearing about the study are slim. If, however, the same study finds a strong link between violent video games and aggressive behavior in boys, the results of that study will be published everywhere the parenting group can manage it, because the results support their agenda.

Second, and this is the one that causes me the most concern as a social scientist, correlation does not equal causation. Just because two factors coexist, it does not mean that one of them caused the other, or that you can tell which way the arrow of causation flows. In simpler language, just because a study shows that boys who play violent video games are more aggressive than their peers, it does not show that the video games made the boys violent. Further, it does not show whether violent video games make a boy aggressive, or whether more aggressive boys are drawn to violent video games. Be very careful when you read the results of studies to see that the results that the study claims are actually the results found by the study. It is very hard to design a study that can actually prove that playing violent video games can make boys more aggressive, which leads me to

Third, be aware of other contributing factors. It is very difficult to find a group of boys, all of whom look (not physically, but in terms of their backgrounds) exactly the same. If you are trying to find the effect of one variable (i.e., playing violent video games) on a boy's aggression level, then your goal as a scientist is to control all of the other variables. Why would you want to do this? Well, a boy raised in a house with an alcoholic parent might have a greater or lesser tendency toward aggression than his peer raised in a sober house. This variable is, of course, nearly impossible to capture in a study. Therefore, when reading the results of these studies, always keep in the back of your mind that a participant's other variables (his home life, his genetics, his intelligence, etc.) probably play a role in his propensity toward aggression. It is hard to operationalize (or code) those variables for the purpose of a study.

What's the point of all these caveats about studies concerning boys and violent video games? Simply this: you can find studies to support either opinion. Violent video games do not cause aggression in boys or they do. It is very difficult to wade through all of the conflicting evidence in order to make an informed decision for you and your son. What are you to do, then? As with all other things, use your best judgment. Think about what works best for your family, and what fits in with your family's philosophy. Don't rely solely on the experts for answers, although certainly feel free to see what science has to say. Just remember as you read through those studies that numbers don't have all the answers, and that statistics can often be very deceiving, even when their authors don't intend for them to be!



Related Articles
Editor's Picks Articles
Top Ten Articles
Previous Features
Site Map





Content copyright © 2022 by Laura Delgado, Ph.D.. All rights reserved.
This content was written by Laura Delgado, Ph.D.. If you wish to use this content in any manner, you need written permission. Contact Laura Delgado, Ph.D. for details.