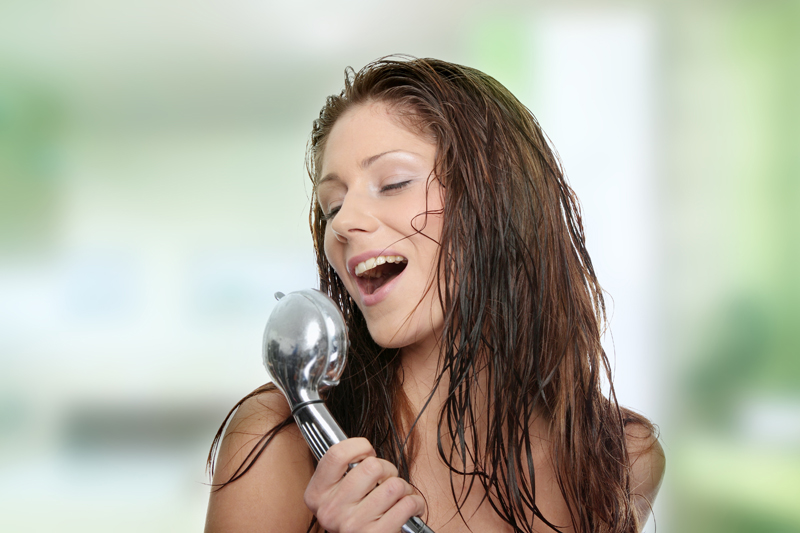 Music is mysterious. It seems to have the ability to carry messages from invisible places:


To give us information.

To soothe us in times of need.

To soothe others when we play it.

What is its power? And where does it come from? I'm not sure I know, but I can share some of its mystery.
A few weeks ago my mother died. She had been bedridden for about eight months and was only semi-aware of her surroundings, so we expected her to pass on, but just didn't know exactly when. The funeral took place in a chapel by the grave site.
The chapel was filled with friends and family, and the service was beautiful. The theme from everyone who spoke, though not planned previously, was similar: part of us survives.
As the service ended, the pall-bearers went to lift the casket, to carry it to the grave site. My wife and I looked at each other, because we thought we heard a radio station, and we wondered what someone was doing with a radio on at a funeral.
Just as people were leaving to follow the pall-bearers out the door, my wife discovered that her ipod had accidentally been turned on in her purse. So she quickly ducked into a room to turn it off. At the exact second the casket was leaving the room, the ipod was playing an old Beatles tune, and the lyrics were:
"I don't know why you say goodbye, I say hello!"
We looked at each other, astounded. And I had goose bumps all over. Was it my mother's way of telling me that as soul she goes on?
My wife had a similar experience when her father passed away. His favorite song was "What a Wonderful World," an old tune sung by Louis Armstrong. Just as she was driving away from his funeral, the radio was playing that song.
Coincidences? There have been too many of them. When you have broken up with a loved one, have the perfect lyrics on the radio suddenly changed your mood? Given you a new insight? Comforted you?
Have you ever sung a song and had someone in an audience come up to you afterward to tell you that that song was EXACTLY for them? That they needed to hear the exact words you'd just sung?
It's happened to me so many times I no longer look upon it as miraculous. But knowing that it can happen gives me the greatest pleasure. As musicians we are, knowingly or unknowingly, carriers of this mysterious power. One that comes through to give other people comfort and insights, whether they are in a nearby town or halfway across the world. What an incredible job!
All the best,
Allan,
BellaOnline's Musician Editor


Related Articles
Editor's Picks Articles
Top Ten Articles
Previous Features
Site Map





Content copyright © 2022 by Allan Harris. All rights reserved.
This content was written by Allan Harris. If you wish to use this content in any manner, you need written permission. Contact Sabira Woolley for details.