Lessons from the Fat-o-sphere / Eating Issues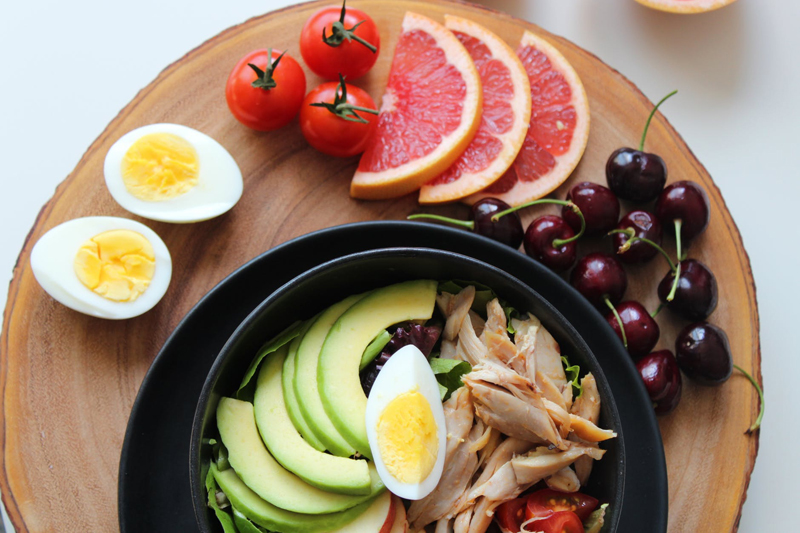 Lessons from the Fat-o-sphere is a missive from authors Kate Harding and Marianne Kirby - both self-proclaimed fat and happy bloggers. The book encourages all fat people to embrace their state in life.
I was extremely impressed with Fat-o-sphere as being as meaningful as "The Secret" - holding ideas which could literally change the life of its readers. I read and re-read Fat-o-sphere, interspersing it with reading other books on ethics and health and nutrition. I took reams of notes. I talked about the ideas with numerous friends. This was not a book I just "read". It was one I absorbed and re-absorbed over several months. This all much to the chagrin of the BellaOnline editor who I had promised to pass the book along to :)
I want to mention here that Kate and Marianne both encourage usage of the word "fat" as meaning women above average size. If the word "fat" bothers you, please substitute whatever euphemism you enjoy better.
One of the reasons I kept putting off a review, and spent time contemplating the book in depth, is that I myself am NOT fat. I felt as if any honest review I gave of the book would be looked at from that angle. If I wrote praise, it might be accepted as "of course the book is good," but if I spoke of any issues, I would be accused of as "she could not possibly understand." Hence my desire to read and re-read, to discuss.
I am not completely without fat-understanding. My boyfriend is over 300 pounds. Several of my friends are over 400 pounds. I run websites that deal with fat issues. I field emails about how society reacts to fat people, how restaurants treat fat customers, and much more on a daily basis. Still, I acknowledge and accept that, not being fat myself, I cannot look at this issue from a first person vantage.
So, with all of that being said, on to my pages of notes.
I agree that Lessons from the Fat-O-Sphere can seem to have issues on a first read. Thus my comparison with "The Secret". If you read The Secret once, you might imagine it's a license to sell your house, invest all your savings in a "learn to paint" course and assume you'll become a millionaire painter.
Similarly you might get the impression, with a first read of this book, that it is about fat acceptance at all costs. Eat whatever you want. Sit on the couch all day if you want. If your doctor points out your health is being damaged by your size, report him to the authorities. If your friends worry about your size, stop talking to them.
Kate and Marianne are great bloggers, but it's challenging to write a coherent book and you can see signs of that in several chapters. There are issues with how they phrase things in some points. You need to accept that, and patiently read around a few statements in the book. When you understand the book more fully, you realize Kate and Marianne aren't trying to say the "sit on the couch" things at all. If they mention them, it's in passing, and it's in the context of a much larger statement.
The core message of Fat-O-Sphere is to stop fixating on a lower weight equating to world peace, a new life, a fantastic change. It is sort of like a teen assuming they can change schools and suddenly "become" a brand new person. People get addicted to the idea that if only they achieve X they will transform into a butterfly. They need to instead start living that new life NOW, every day, to be healthy now, to be happy now.
Yes, Fat-o-Sphere says to stop dieting, in the sense of "stop starving yourself to achieve artificial thinness." Too many people put off life until they reach an arbitrary weight. Fat-O-Sphere say to be healthy NOW. Find an activity you love, because being active is good for people of all sizes. Walk. Dance. Swim. Do yoga. The reason exercise tends to fail is people feel they "must" do it. Reclaim the fun of youth and do active things you WANT to do.
The book says to eat healthy. Eat slowly. Eat thoughtfully. Don't eat mindlessly in front of the TV - appreciate what you eat, think about what you are consuming. As you get full, accept that and stop, even if there's food on the plate.
There is all sorts of practical advice to go with that. Use smaller plates. Think about your cravings. When you eat more slowly, it helps you realize you are full and to stop eating more quickly.
Now, I have to caveat that part of their eating statement is to in essence "eat whatever you want." They claim if you free yourself of all dietary restrictions that sure, you might eat lots of ice cream for a while, but that after a short period of time you will naturally start eating healthy foods - broccoli, salmon, brown rice.
I'm afraid that I have to take serious issue with this. I know many people who have been trained from birth to eat junk food - white bread, white pasta, giant bowls of ice cream, giant bags of Fritoes. You can't just undo decades of training by saying "OK eat whatever you want." People will do what their training has been! As much as Fat-o-Sphere speaks out against changing your lifestyle, they do keep saying to eat more healthy foods and do more active things. Both of those ARE proactive tasks and they require both for you to change and for you to encourage others around you to support your change. So you need to deliberately start down a new path and to have friends around you who encourage you to be that healthy person.
The next part of the book talks about fat and weight issues -
Lessons from the Fat-o-sphere / Weight Issues
Buy Lessons from the Fat-o-Sphere from Amazon.com
Lisa Shea's Library of Low Carb Books
You Should Also Read:
Fat-o-Sphere - Emotional Issues
Fat-o-Sphere - Weight Issues


Related Articles
Editor's Picks Articles
Top Ten Articles
Previous Features
Site Map



Follow @LisaLowCarb
Tweet





Content copyright © 2022 by Lisa Shea. All rights reserved.
This content was written by Lisa Shea. If you wish to use this content in any manner, you need written permission. Contact Lisa Shea for details.