Your New Identity as a Mom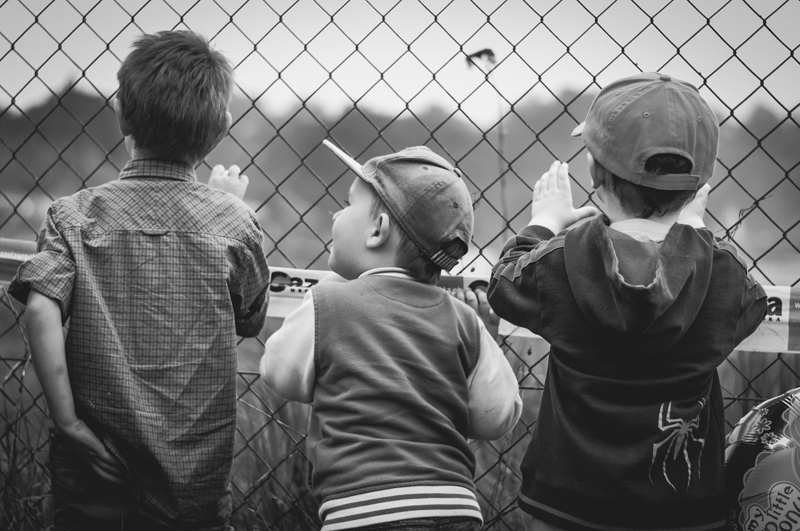 Becoming a mother is likely the most significant thing that happens to most women. One day you are (in my case) Laura, and the next you are Mommy. For some women this transformation begins the moment they find out they are pregnant. For all, though, it becomes complete the day they give birth. The challenge for new moms, though, is how to integrate their new identity with their old one.

Becoming a mom brings innumerable blessings and benefits, but it would be disingenuous to deny that it also brings many challenges. Challenges such as learning about diapers and colds, daycares and nightmares, are conquered with time. You either learn to swim, or you will sink! While some mothers are born butterfly experts and others barely manage the crawl, all eventually learn what it means to be a mother.

What is not so easily mastered, though, is how to balance being a mother with the woman you were. Or are. Or want to become. For mothers of infants this challenge seems insurmountable most of the time. Whether a mom works outside of the home or in it, just getting through the day is a triumph. Worrying about how your life has changed is a luxury that most mothers of newborns simply can't afford.

As your new baby gets a little older, though, you begin to remember hints of your past life. You realize that there are friends you haven't seen in months. You look at yourself in the mirror and see the once chic haircut that now resembles a 70s shag. You still can't fit into your skinny jeans, and you wonder if you will ever wear heels again. After all, the risk of turning your ankle while holding the baby is a real and frightening possibility!

It is no coincidence that so many women suffer from postpartum depression. From the baby blues to full blown depression, there are many good reasons for these feelings of woe. You are beginning the lifelong process of putting your child's needs in front of yours and, regardless of how inherently selfless you are, that process can often be painful. Of course, you don't want to make the cardinal mistake of making your child the center of the universe or of your family. This error can not only cost you your marriage (surely we all know couples who split when the children leave the nest), but it can also result in a child who is ill-prepared to handle life in the "real world."

It's easy to talk about the need for balance and the importance of holding on to some part of yourself that is just you, but it's not that easy to do it. The easiest way to begin that process is to find little ways of reminding yourself of who you are, apart from your identity as (in my case) the mother of four. For example, while I dress like the quintessential stay-at-home mom, I still wear my "Chucks" - my black Converse sneakers. They are the shoes I have always worn and, for me, they say something about who I am. I play The Smiths and The Cure while I work. I look at the place where my ears were once pierced for the third time (before I decided that two holes were more appropriate -- what was I thinking?) and wonder if it would be silly to get them re-pierced when my daughter is old enough to get hers pierced for a second time. Is 40 too old for ears pierced three times?

How you choose to remember and honor the person you were before you became a mom is personal. What for one woman is memorable and symbolic might for another be silly. Every woman has something that takes her back to the world of pre-child individuality, though. Finding that thing goes along way to regaining your identity.

Perhaps more than anything, though, it is important to realize that you will never be the person you were before you had children. Sometimes it is that mental block, that inability or unwillingness to accept that your life as you knew it is gone forever, that is the one thing that stands between either finding some way to recover the best of your pre-baby life or forging a better post-baby one.

Life changes all the time. Few changes are as stark as a pre-baby vs. a post-baby life. Few are as rewarding. As with all things baby-related, it is key to realize that the time scale that has held true for life to this point is meaningless now. Minutes last hours. Days last weeks. Years last mere minutes. Becoming Mommy doesn't mean you are no longer (for example) Laura. In fact, you are both and the proportion of one to the other will fluctuate for the rest of your life. Enjoy whatever proportion is yours for the moment. Realize that it will change. Treasure the process of becoming a mother.



Related Articles
Editor's Picks Articles
Top Ten Articles
Previous Features
Site Map





Content copyright © 2022 by Laura Delgado, Ph.D.. All rights reserved.
This content was written by Laura Delgado, Ph.D.. If you wish to use this content in any manner, you need written permission. Contact Laura Delgado, Ph.D. for details.