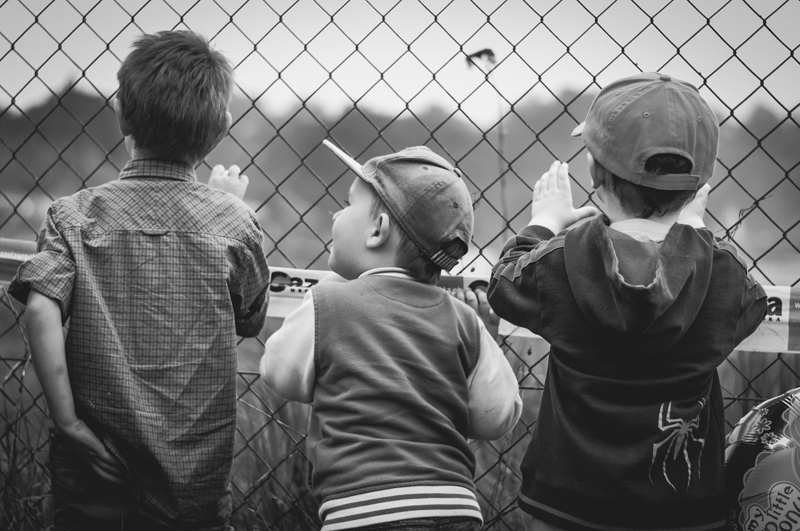 The image of a boy and his dog is so cliché that it is almost trite. As with many clichés, though, there is some truth to the saying that every boy needs a dog. In fact, for some breeds, it could be said that every dog needs a boy! If you're on the fence about whether or not to get a dog for your son, consider these benefits to owning a dog.

First, there is the ever-popular idea that having a dog teaches your son responsibility. Depending on the age of your son, this can certainly be true. Even the youngest boy can fill a water bowl and scoop food into a food dish. As your son gets older, he can begin taking the dog out for short periods of time, first just in the backyard, and then for walks on a leash. Instilling in your son the idea that his dog's health and happiness rests on his shoulders can be a great way to begin teaching him the great extent to which his behavior can impact another's life.

Second, a dog can be a wonderful means of burning off a boy's excess energy! There are many times when a boy needs to run and play, but there are not always available companions, siblings, or friends. A dog is always ready to play, though. Happy is the mother who can send her son and her dog outside to entertain and watch over each other so that she can get something done!

Third, a dog can be a tremendous consolation to a boy. His dog is never mad at him, never scolds him, is never too busy to listen to him, and always greets him with a smile. It is very hard to be lonely or to remain sad when he is in the company of his dog. For boys who are either only children or the only boy in the family, a dog can be a most welcome companion.

Finally, having a dog can teach your son far-reaching lessons regarding respecting other creatures. Your son will quickly realize that if he pulls his dog's tail, it hurts the dog. If he ignores his dog's greeting, the dog may turn away sadly. If he makes it a habit of teasing and taunting his dog, the dog may turn mean, and will certainly stop trusting him. While dogs are not people, they often respond to situations in a way similar to that of people. Thus, a dog can be excellent training ground for teaching your son how to treat others.

Dogs and boys go together as naturally as bread and butter. While bringing a dog into your home represents a major decision, factoring in the wonderful impact it can have on your son may make that decision a little easier.



Related Articles
Editor's Picks Articles
Top Ten Articles
Previous Features
Site Map





Content copyright © 2022 by Laura Delgado, Ph.D.. All rights reserved.
This content was written by Laura Delgado, Ph.D.. If you wish to use this content in any manner, you need written permission. Contact Laura Delgado, Ph.D. for details.