Epiphany in Mexico - Bread of the Kings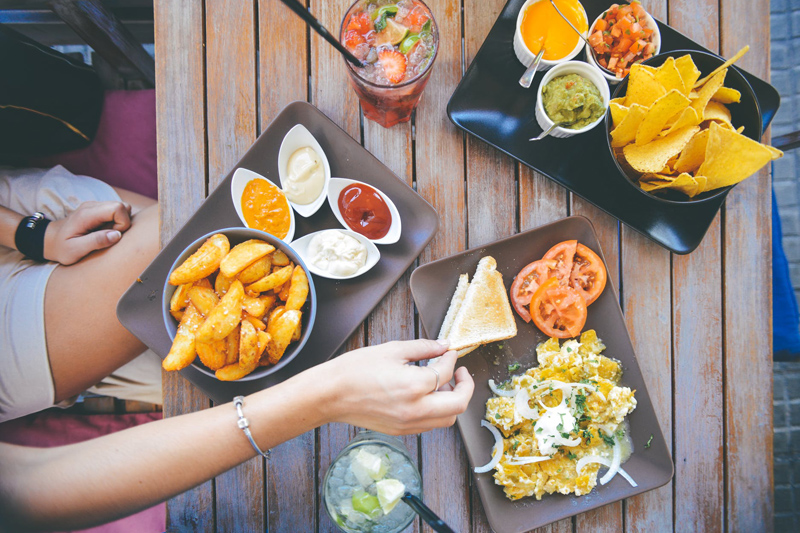 Christmas in Mexico begins on 16 December with the traditional parties called "las posadas", and ends with Epiphany or El Día de los Reyes, the Day of the Kings, which is the twelfth day after Christmas - 6 January. The "Reyes" are the three wise men who, guided by a bright star, brought gifts of gold, frankincense and myrrh, and many Mexicans confer more importance on Epiphany than Christmas, with Melchior, Gaspar and Balthazar bringing presents for any child who has been good throughout the year on the night of 5 January. Figurines of the three kings make their sudden appearance in the nativity scene or "nacimiento" - which has been set up in the home for Christmas on 16 December - on the morning of 6 January, together with the gifts, and once the presents have been unwrapped by the excited children, a sweet yeasted bread, known as Rosca de Reyes, is served with plenty of hot chocolate.

The Rosca, as the name implies, is shaped into a circle with a hole in the middle, rather like a giant doughnut, and is very reminiscent of the "pán de muerto", bread of the dead, which is served in November. It is garnished with candied fruit, and baked within it is a tiny china figure of the baby Jesus, rather like favours in a Christmas pudding. If there are guests in the house partaking of the rosca and one of them comes across the little Jesus statue in their portion, they find themselves with the responsibility of hosting a "merienda" or supper party at Candlemas, "Día de la Candelaria", on 2 February, which will be celebrated with "tamales", both sweet and savoury.

Festive china figurines like angels and babies are quite easy to source at this time of the year, but you can leave it out or substitute a Christmas pudding favour like a bell or ring. If you are using the china figurine, don't be too heavy-handed at the kneading stage or you might smash it!

Rosca de Reyes – Bread of the Kings

Serves 10 to 12 revellers

800 g/1 3/4 lb plain flour
10 g/1/3 oz dried yeast
175 g/6 oz caster/superfine sugar
10 ml/2 tsp ground cinnamon
2.5 ml/1/2 tsp ground fennel or aniseed
100 g/4 oz unsalted butter
60 ml/2 fl oz water
60 ml/2 fl oz full cream milk
5 ml/1 tsp pure vanilla extract
30 ml/2 tbsp dark rum or brandy
3 eggs, beaten + 1 egg, beaten
100 g/4 oz raisins or sultanas
A china baby Jesus figurine, optional
30 ml/2 tbsp Demerara/natural brown sugar
150 g/5 oz chopped candied peel or fruit
Hot chocolate, to serve – obligatory!

Stir the flour, yeast, sugar, cinnamon and fennel together in a large mixing bowl.

Melt the butter in a small saucepan and whisk in the water and milk. Pour over the flour, sprinkle in the vanilla and rum and mix well with a wooden spoon. Beat in the eggs a little at a time, and then the raisins and the figurine.

Turn the dough out on to the work surface and knead until it is smooth – add a bit more flour if it is sticky. Place in a lightly greased bowl, cover with a damp dish cloth or some cling wrap and leave in a warm place to prove until doubled in size. If you are serving the rosca for breakfast, you can prove it overnight in the refrigerator, although the cooking time will need to be increased.

Preheat the oven to 180oC/350oF/gas 4/fan oven 160oC.

Punch the dough back down and knead it again. Roll it into a sausage about 50 cm long and shape it into a circle, squeezing the ends firmly together. Transfer to a lightly greased baking tray. Brush with the remaining beaten egg and sprinkle first with the Demerara sugar and then the candied peel or fruit.

Bake for 30 to 40 minutes, until well risen and golden. Allow to cool for at least 1 hour before serving with mugs of steaming hot chocolate.

The rosca does not keep well and needs to be eaten on the day it is baked, as it dries out quite quickly.

Buén provecho!



Related Articles
Editor's Picks Articles
Top Ten Articles
Previous Features
Site Map





Content copyright © 2023 by Isabel Hood. All rights reserved.
This content was written by Isabel Hood. If you wish to use this content in any manner, you need written permission. Contact Mickey Marquez for details.