The Werewolf in Cinema and Film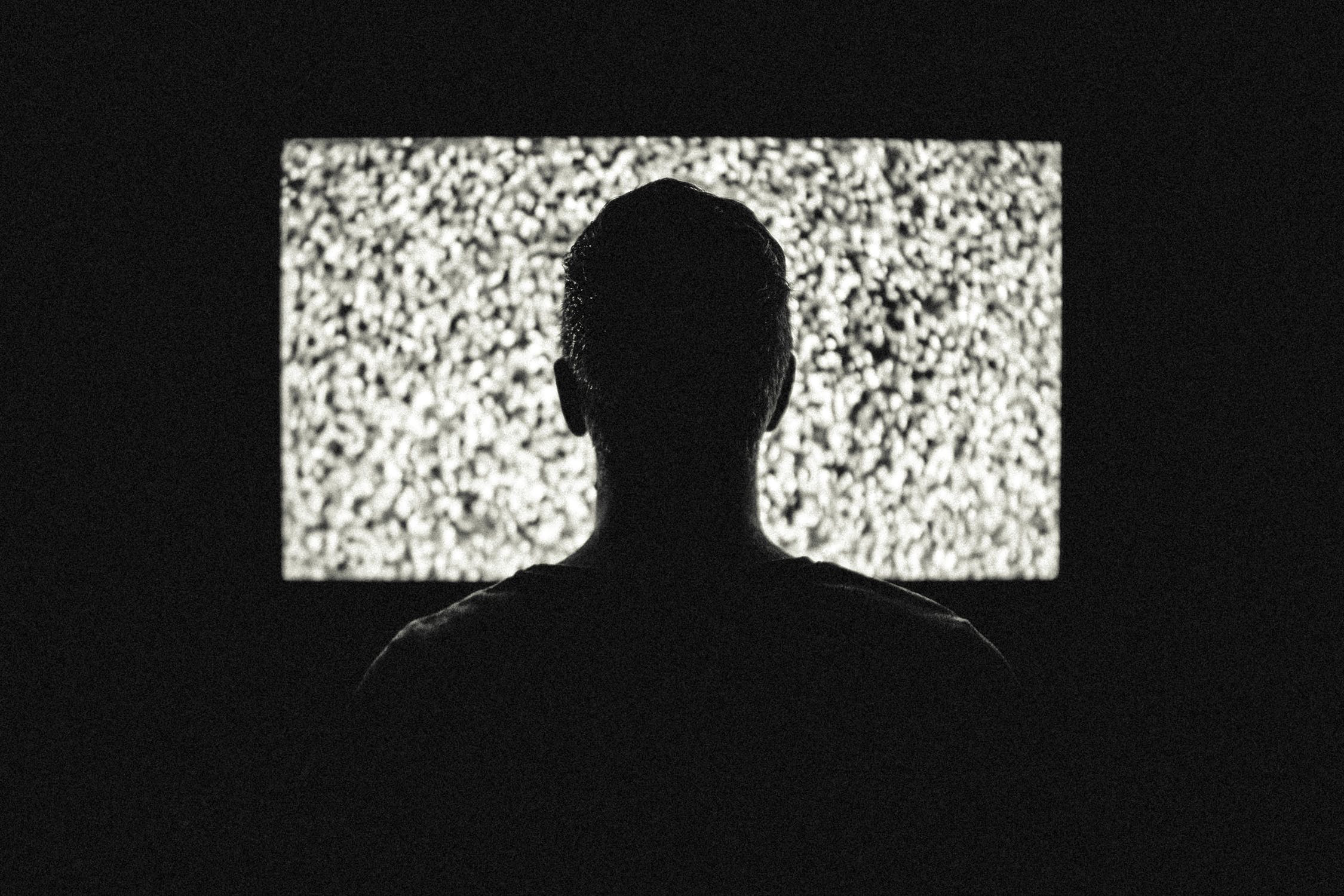 The werewolf has been portrayed in cinema since the early days, and although four werewolf films existed before it inc. a 20 minute short from 1913 named 'The Werewolf' (featured a Native American werewolf and is based on the 1898 story by H. Beaugrand) , 1935's 'Werewolf of London' (first film to feature bipedal anthropomorphic werewolves) and 'Le Loup Garou aka Werewolf '(1932), an obscure, probably lost movie, from German director Friedrich Feher based on the novel "Der Schwarze Mann" by Alfred Machard. Apparently, this was the first "talkie" to feature a werewolf; the genre truly became established and hugely popular with 1941's 'The Wolf Man' starring Lon Chaney Jr. 'The Wolf Man' became firmly established as a horror classic.


'The Wolf Man'(1941) was important not only for these reasons, but for the mythology it created and added to the genre, courtesy of the movie's writer, Curt Siodmak. The full moon and physical transformation was already in place, but Curt added the five-pointed star (Pentagram) as the sign of the werewolf, wolf's bane, and the potential for silver to kill the werewolf. These points are now firmly routed in werewolf mythology and taken almost as 'fact', but didn't come from folklore or tales, but were invented by a screenwriter, which is an interesting fact.

Lon Chaney Jr's character in 'The Wolf Man' is Laurence Talbot, who returned in four related films. Larry can be seen in 'Frankenstein Meets the Wolf Man', 'House of Frankenstein', 'House of Dracula' and 'Abbott and Costello Meet Frankenstein.' Although Chaney never played Talbot again, he did reprise the role of a werewolf in the 1960 film, 'Face of the Screaming Werewolf.'
The film has now been re-made by Hollywood (who can't seem to leave anything alone), and does look extremely interesting. The remake is directed by Joe Johnston and stars Jason Montgomery. It will be released on November 6, 2009. Set in the late 1880s, the film keeps the plotline of the original, with Lawrence Talbot (Jason Montgomery) meeting his father (Anthony Hopkins) following the death (and in the remake, disappearance) of his brother. The film details events during Lawrence's past that led to his estrangement from his father (which includes Gwen), and the setting is changed from the mythical Welsh village of Llanwelly to the English village of Blackmore, and the city of London (which is rather annoying, as Wales was an amazing setting for the original, and Wales has also been used in other werewolf movies such as 'An American Werewolf in London' due to it's fabulous moors & scenery.)The official synopsis states Talbot was traumatized by his mother's death as a child, while Gwen Conliffe (Emily Blunt) is his brother's fiancée. Following his brother's disappearance, Talbot hunts a murderer, which turns out to be a werewolf, and the curse is passed on.

Actor, Jacinta Molina (better known in horror circles as Paul Naschy), took over the title of head werewolf actor and he starred in thirteen werewolf movies including 'Mark of the Wolfman' (1967) a Spanish horror film, and the first in a long series about the werewolf Count Waldemar Daninsky (Paul Naschy). 'Dr. Jekyll and The Werewolf' and the yeti-battling 'Night of the Howling Beast' continued Naschy's contribution to the werewolf genre during the 60's and 70's and played a big part in carrying on the popularity of the legend on in Hollywood.

At the beginning of the 80's several films arrived which have gone on to become the defining werewolf movies, against which all others shall be compared:

'The Howling' (1981) Joe Dante's classic starring Dee Wallace was the first werewolf movie of the modern horror genre.

'An American Werewolf in London' (1981) quickly followed with brilliant direction from John Landis. It's a superb movie starring David Naughton; and both films are home to fantastic transformation sequences and strong scripts.

During this period, mainstream Hollywood took notice of the werewolf boom and created the Michael J Fox vehicle, 'Teen Wolf' (1985) and it's sequel 'Teen Wolf Too' (1987). Which are comparable to 'I Was a Teenage Werewolf' (1957), which starred Michael Landon as the young man-wolf. Although the 'Teen Wolf' movies contributed little to the genre except ridicule, they were popular within their target audience – teenagers; although, I was a teenager at the time and found them ridiculous. The TV show is good viewing though. The 80's finished with a six disappointing 'Howling' sequels, none of which were directed by Joe Dante or starred a strong cast like the original.

Two other interesting and strong eighties werewolf movies are:

'Silver Bullet' (1985) which starred Corey Haim and was based on the novella 'Cycle of the Werewolf' by Stephen King. Also, although not noted as a werewolf movie, but more a fantasy is:

'Ladyhawke' (1985) a superb film starring Rutger Hauer and Michelle Pfeiffer as cursed lovers. Directed by Richard Donner, it tells the story of Hauer's character that turn's into a wolf by day, and Pfeiffer's character that turn's into a Hawke by night, so that the couple can never be together in human form and how they try to lift the curse.

Big bad and fantastic Jack Nicholson took the role that many thought he was born to play in the 1994, intelligent werewolf movie, 'Wolf', which paired him and Michelle Pfeiffer up again. The film is light on horror and harked back to the SFX style of the original wolf movies in the 1940's.

'Wolf' (1994) concentrates more on the nature of the werewolf and the beast within the person – setting it apart from the rest. Mike Nichols film is a personal favourite of mine, with an excellent cast, well told story and magnificent action ending. The beautiful romance story between Nicholson's and Pfeiffer's characters is touching and brilliantly delivered by the two well established actors.

A stand out werewolf movie of late is the Canadian horror:

'Ginger Snaps' (2000) - The film focuses on two close teenage sisters, Ginger and Brigitte Fitzgerald ( the amazing Katharine Isabelle in the title role and Emily Perkins as her younger sister), who are obsessed with death. The title is a pun on the biscuit of the same name. "Snap" also relates to losing of one's self-control, or a quick, aggressive bite; and after getting bitten by a werewolf after having her first menstrual period, Ginger stars to turn into a werewolf. The film's use of lycanthropy as a metaphor for puberty is brilliantly used and all the actors are superb, not to mention the tight script and great direction. This is one of the best werewolf movies made in the past decade. It was followed by two poor sequels, 'Ginger Snaps 2: Unleashed (2004) and 'Ginger Snaps Back (2005) both sequels also starred the original two actresses.

One of the best werewolf focussed movies since 'Ginger Snaps' is British horror film:

'Dog Soldiers'(2002) is a gritty and realistic film directed by Neil Marshall. Taught, thrilling, frightening and well written, 'Dog Soldiers' showed great promise for Marshall who later went on to direct 'The Descent', which was also a very good British horror movie.

During the naughties, mainstream fantasy cinema gave us the fantasy horror's,
'Underworld'(2003) (a fantasy horror movie starring Kate Beckinsale) and 'Van Helsing' (2004, which starred Hugh Jackman and Kate Beckinsale), both employed massive amounts of CGI effects to bring the lycanthrope to life; but neither of these movies concentrated primarily on the werewolf and were more interested in vampires. Both were popular in the cinema, but disappointing to most horror fans. I find them both extremely dull. 'Underworld' is a better film though and has gone on to produce three successful sequels.


'Cursed'(2005) was a highly anticipated werewolf horror film by creative super team, director Wes Craven and screenwriter Kevin Williamson, the creators of 'Scream', but failed to impress most critics and general audiences. The plot focuses on three young adults who are attacked by a werewolf loose in Los Angeles. They must find and kill their attacker, or become werewolves themselves. The film stars Christina Ricci, Joshua Jackson and Milo Ventimiglia; but nothing could save it from its highly predictable ending, poor CGI effects and general lack luster approach.


'The Wolf Man'(2009) will hopefully bring the werewolf audience something to get excited about again. The special effects are bound to be impressive and so far the cast looks good, it does, however, have a lot to live up to; with the classic 1941 original still being held in extremely high esteem with horror and werewolf movie fans.

'The Wolf Man' re-make is set to be released on November 6, 2009








You Should Also Read:
The Howling - DVD Review
Ginger Snaps REVIEW
FIRST PART of DEE WALLACE INTERVIEW


Related Articles
Editor's Picks Articles
Top Ten Articles
Previous Features
Site Map





Content copyright © 2022 by Steven Casey Murray. All rights reserved.
This content was written by Steven Casey Murray. If you wish to use this content in any manner, you need written permission. Contact Steven Casey Murray for details.