The Little Bedroom Film Review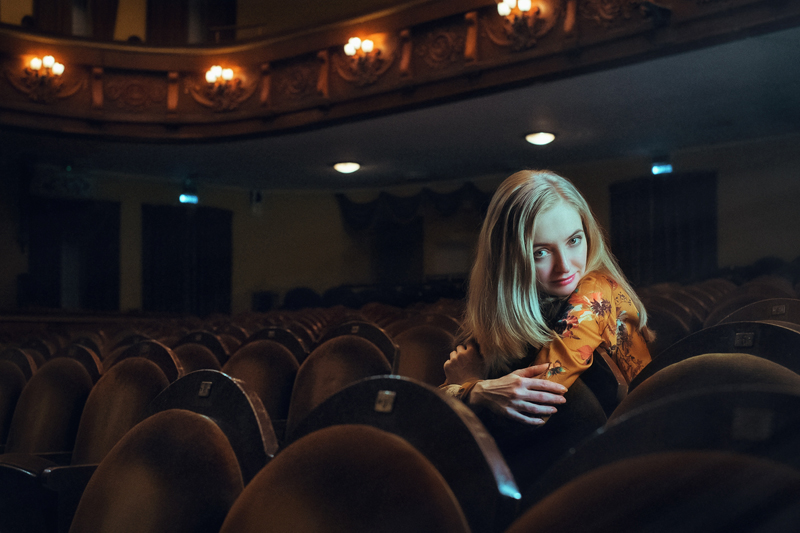 Syd Field, screenwriting guru, wrote that "the nature of drama, after all, is to show the universal connection between all humans, regardless of race, color, gender, or cultural differences." Field might have added age to that list, as well. In "The Little Bedroom", a connection develops between a young caregiver, Rose, and her 83-year-old patient, Edmond. When Edmond's son places him in a nursing home and sells his apartment without consent, Rose becomes Edmond's ally.

The title of the film refers to a room in the apartment of Rose and her husband, Marc. The bedroom is a source of overwhelming grief for Rose. She can hardly bear to enter the room that was meant for her stillborn child. While Rose has difficulty speaking to her family about her experience, she eventually is able to tell Edmond what happened. In one of the film's most moving scenes, Rose describes giving birth to her dead child in factual detail.

"The Little Bedroom" is the debut feature film of Stephanie Chuat and Veronique Reymond, who share writing and directing credits. Both women have previous experience as actresses, which undoubtedly helped them in eliciting the authentic and sensitive performances given by Michel Bouquet (Edmond) and Florence Loiret Caille (Rose). Bouquet is one of France's national treasures. Born in 1925, he has been acting on stage and film for nearly seven decades.

The music heard in the film reflects Edmond's love of classical piano music. Beethoven, Schumann, Sibelius, and J. S. Bach provide the soundtrack and contribute to Bouquet's dignified portrayal of his character. Chuat and Reymond keep the camera movement and editing unobtrusive, so the viewer's attention stays focused on the characters. The movie is set in Lausanne, Switzerland, with most of the scenes taking place in small interior rooms. The filmmakers wisely, though, include a sequence towards the end that features the majestic Swiss Alps and it comes as a breath of fresh air.

Once Edmond begins to trust Rose, he tells her "I don't want to die in stages." "The Little Bedroom" is a film about grief, loss, and mortality; a film about what makes us human.

"The Little Bedroom" was produced in 2010, but not released in the US until 2014. It is available on DVD and Amazon Video. The original French title is "La Petite Chambre", and the film is in French with English subtitles. There is mild profanity and one brief scene with nudity. I watched the film at my own expense. Review posted on 9/25/2015.
You Should Also Read:
The Water Diviner Film Review


Related Articles
Editor's Picks Articles
Top Ten Articles
Previous Features
Site Map





Content copyright © 2021 by Angela K. Peterson. All rights reserved.
This content was written by Angela K. Peterson. If you wish to use this content in any manner, you need written permission. Contact Angela K. Peterson for details.