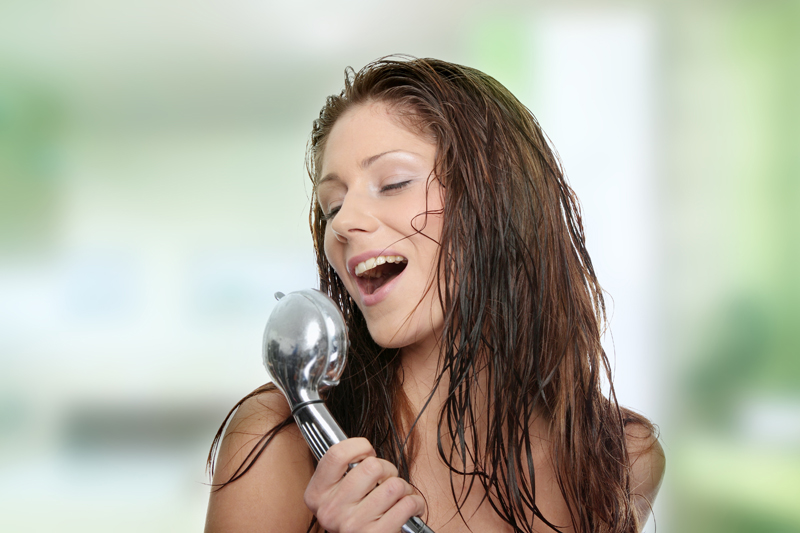 In your career as a musician, you may get the chance to help many people – particularly those with Alzheimer's. Have you ever thought about what music really is? Is it just a series of notes strung together that can sound good? Or is it something more?

We have five senses. Though at times we seem to also have a sixth sense. And as we get older, some of those senses decline. You may need glasses, a hearing aid, lose feeling in your hands. But the one sense that seems to linger on is some kind of sense of music.

A few years ago I played piano for a group of Alzheimer's patients. The care facility I played at had an old upright piano against a wall. So as I played, my back was to most of the patients. But a remarkable change came over them.

The staff told me that many of the residents typically stare off into space for long periods of time, perhaps even months. Yet a few minutes after I began to play piano, many of the listeners started to tap their fingers or toes, and some began to hum and sing along with what I was playing. Patients who had not responded or interacted with the world as we know it, began to get lucid and the staff was truly amazed.

At some level, music entered the patient's world when nothing else did. As long as I played songs that were familiar to the patient, something from their era, this effect held up.

Scientists call musical memory "non-local," because it's still somewhat of a mystery where music memory is stored in the brain. That is, it seems that it's not localized in only one part. Because although a patient may lose other memories, long-term music memory seems to remain, and also seems to be a doorway to other memories. It's almost as if we retain other memories that are connected with times we hear music.

A song may play on the radio that you haven't heard for years. Yet, when you begin to hear it, other associated memories flood your brain.

Perhaps music acts as a carrier, and it encodes what we're doing at the time we listen to it, much like a secret code that carries messages. Then, when we later hear it, our brain decodes what we were seeing, hearing, and thinking about when we first heard the music.

Advertising often takes advantage of this. Try to get a jingle out of your head! And accelerated learning techniques also take advantage. Music that has certain tempos help us ingest and retain information faster than when there is no music playing.

Want to take advantage of it for yourself? Find some music you like. Instrumental music might be best at first. Then play it as you begin to look at a question you have. Keep pencil and paper handy and doodle and scribble as you hear the music. Write whatever comes to mind. If you begin to practice this in a relaxed manner, all kinds of insights will come to you.

I often like to pretend music is speaking directly to me and I'm just writing down what it's telling me.

Does this work? Sure. How do you think I wrote this article?

All the best,

Allan,
BellaOnline's Musician Editor



Related Articles
Editor's Picks Articles
Top Ten Articles
Previous Features
Site Map





Content copyright © 2022 by Allan Harris. All rights reserved.
This content was written by Allan Harris. If you wish to use this content in any manner, you need written permission. Contact Sabira Woolley for details.