Whole Wheat & Oatmeal Bread Recipe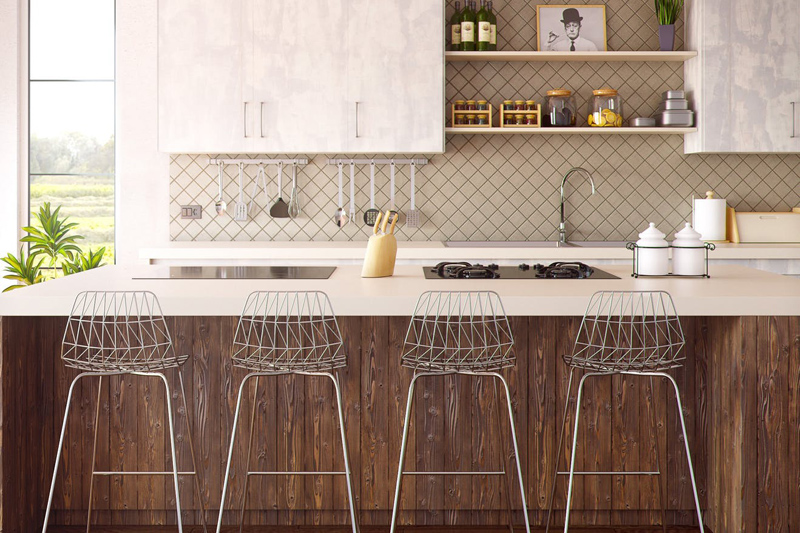 Here, at last, is a bread recipe, as promised in my previous article, Yes, You CAN Bake Your Own Bread.

Bread is very forgiving, and the times and flour measurements here are just estimates. It's OK to let the dough sit for longer during each stage; just don't forget it, or you'll end up with dough all over your counter! I prefer to stir with a heavy wooden spoon.

Whole Wheat & Oatmeal Bread

1 cup pure water (preferably not tap water)
1 pkg. dry yeast (2-1/2 tsp.)
½ tsp. salt
1 Tbsp. sugar, honey, Agave, or molasses
1 cup rolled oats
3-4 cups whole-wheat flour

1) Heat the water in a saucepan to about 110º F. The water should be hot to the touch without scalding.

2) Pour the water into a large bowl. If the water got too hot on the stove, let it cool until it feels hot to finger test. Add the yeast.

3) Stir in the sugar until dissolved. Let mixture stand until yeast begins to foam, about 15 minutes or so.

4) Stir in 1 cup flour until well blended. Cover the bowl with a damp, clean dish towel, and place the bowl in a warm place, such as the stove top, if you have a pilot light. Let the batter sit for about 30-40 minutes. This is the sponge stage.

5) Stir in the rolled oats and another cup or two of flour, until the mixture is too stiff to stir any more. Turn it out onto a floured counter or a marble slab, if you're lucky enough to own one.

6) Using your clean hands, begin to knead the dough, working in more flour as you go. Push the mass of dough away from you with the heels of your hands, then turn it a quarter turn, pulling the far edge of dough toward you so that it folds back onto itself. Keep pushing and turning and pulling with your hands until all the flour is worked in, and dough is smooth and elastic and no longer sticky. Keep adding flour as needed during this process. Knead for about 10 minutes total.

The trick is to add as much flour as you can without letting the dough become too dry and flaky. Practice will teach you the right amount. If this is your first attempt at bread making, you probably won't need more than 4 cups of flour.

7) When you can gather the dough into a tidy ball, lightly coat it with butter, then place the dough into a clean bowl and cover again with the damp towel. Return the bowl to the warm place, and let rise until double in bulk, about 1-1/2 to 2 hours. Punch the dough down and knead again, and either let it rise a second time until double in bulk before preparing it for the pan, or skip that step and form the dough into a loaf shape. An extra rising develops the flavor more, if you have time.

8) Place the shaped dough into a well-buttered loaf pan (oil will not prevent sticking), and let the dough rise to the top of the pan in the warm place. Covering the dough with the damp towel prevents it from drying out.

9) Pre-heat oven to 450º F while the dough rises. Bake for 10 minutes, then reduce the heat to 350º and bake another 30-40 minutes, until golden brown. The bread should be loose in the pan when you give it a gentle shake.

10) Turn the bread out onto a cooling rack. Let cool until just warm before slicing off and enjoying the heel with a smear of soft butter. Enjoy!



Related Articles
Editor's Picks Articles
Top Ten Articles
Previous Features
Site Map





Content copyright © 2022 by Caitlin McLeod. All rights reserved.
This content was written by Caitlin McLeod. If you wish to use this content in any manner, you need written permission. Contact Allyson Elizabeth D´Angelo for details.