Easy Ways to Manage Anger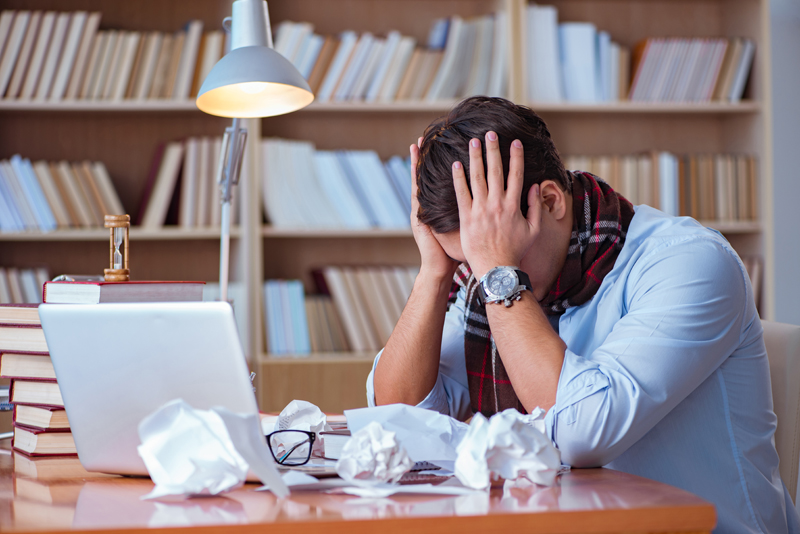 There are many factors that can cause anger. Traffic jams, loss of income, health issues, and the economy are only a few causes of the emotion called anger. The good thing about anger is that it can be controlled with practice.
Frustration can get the best of us when we expect life to be fair. Everyone handles anger in different ways. One person may lash out at another. The next may hold the negative emotional feelings inside. In both cases, the end result is not positive. Anger can cause many health problems, such as heart attack, stroke, high blood pressure, anxiety attacks, and depression.
The wrong things are often said and done out of anger. Once words are spoken or actions are taken, we cannot take them back once things have calmed down. Since anger is a natural emotion, it will happen sometimes. When it begins to happen on a regular basis, it becomes a problem.
The first step in managing anger is to understand that life is not always fair. A simple change in the way we think can do wonders for managing anger. Understanding that life is not always fair can bring about calmness in daily living. No one can control other people. We can only control ourselves. A parent may get angry when the teenage child takes the car without permission. Do you get angry at the child or do you get angry about the act. Lashing out at the child or withdrawing from him would only make things worse. Think through the situation logically even if you have to walk away for a few minutes.
Stimulants, such as caffeine and nicotine, can have an effect on the level of stress that can be tolerated. It is always a great idea to take care of your mind, body and soul. Be mindful of stressors, watch what you eat or drink, and get plenty of exercise. Anger can be delayed by counting to ten very slowly and walking away from the situation before things escalate. It can also help to talk about your feelings to a friend or relative. If anger seems to be taking control more often than it should on a regular basis, it may be best to speak to a professional. The important thing is to stay positive about the things happening in your life. Smile and keep driving when you get cut off on the freeway. Instead of getting angry, just say, "Oh, she must be in a hurry." Try to keep the peace.
Article By Celestine A. Gatley
Celestine Gatley´s Designed Transformation Blog
You Should Also Read:
Post Traumatic Stress Disorder
Managing Emotions
Suicidal Thoughts


Related Articles
Editor's Picks Articles
Top Ten Articles
Previous Features
Site Map



Follow @celestinejones
Tweet





Content copyright © 2022 by Celestine A. Gatley. All rights reserved.
This content was written by Celestine A. Gatley. If you wish to use this content in any manner, you need written permission. Contact Celestine A. Gatley for details.