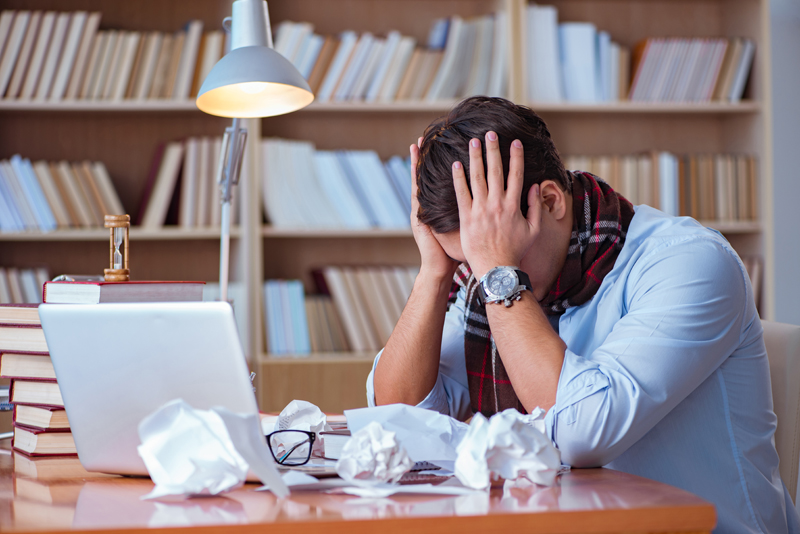 Stresses and strains on life can become overwhelming when dealing with emotions. Managing life with a learning disability can have an effect on emotional health or the ability to cope with emotions. A positive self-image begins with liking yourself.
As I observed two young people the other day, I was at a loss for words as I listened carefully for the problem. One young man was crying. The other was trying to comfort him. As I interjected, I was told that the young man was crying because someone called him ugly. I began to comfort him by explaining that sometimes people say mean things. I began my positive and uplifting talk about being a handsome young man, smart, etc. Needless to say, he kept crying. The other child, Steve, stepped in and said, "See Joe, I told you that you are in the wrong household. If you lived in mine you would not be crying right now. My parents call me ugly and stupid all of the time. I don't let it bother me because I know that I am not ugly. I am not stupid either. "Still trying to be cordial, I thanked the friend for giving his input. I then began to speak to them about the words ugly and stupid. I explained that ugly and stupid did not fit their personalities.
Once things calmed down, I began to realize the seriousness of the situation. The first child was very hurt by comments made about his appearance, which probably stemmed from embarrassment. He asked to remain with me for the next hour. The second child has a positive self image, but at what cost. He has heard hurtful words in his household that should never be uttered to a child. In spite of the emotional abuse, he still likes himself. I then decided to bring in the name caller. He was surprised that I asked to speak to him. I asked him, "Why did you call this young man ugly?" His response was very calm. He said that he calls people ugly all of the time. He said that he was just playing around.
I explained to him that he hurt someone else's feelings. He told me that he would not say that he was sorry, but he would apologize.
Emotional health is determined by how failure, fear, or anger is handled. Everyone deals with their emotions in different ways. Coping with your emotions depend on your personality. This situation could have resulted in a huge fight. Children with learning disabilities face similar situations all of the time. Emotional stress should always be dealt with in a constructive way. This is a lesson learned for students, as well as adults.
Article By Celestine A. Gatley
Celestine Gatley´s Designed Transformation Blog
You Should Also Read:
Post Traumatic Stress Disorder
Suicidal Thoughts
Stress Management and Learning Disabilities


Related Articles
Editor's Picks Articles
Top Ten Articles
Previous Features
Site Map



Follow @celestinejones
Tweet





Content copyright © 2023 by Celestine A. Gatley. All rights reserved.
This content was written by Celestine A. Gatley. If you wish to use this content in any manner, you need written permission. Contact Celestine A. Gatley for details.