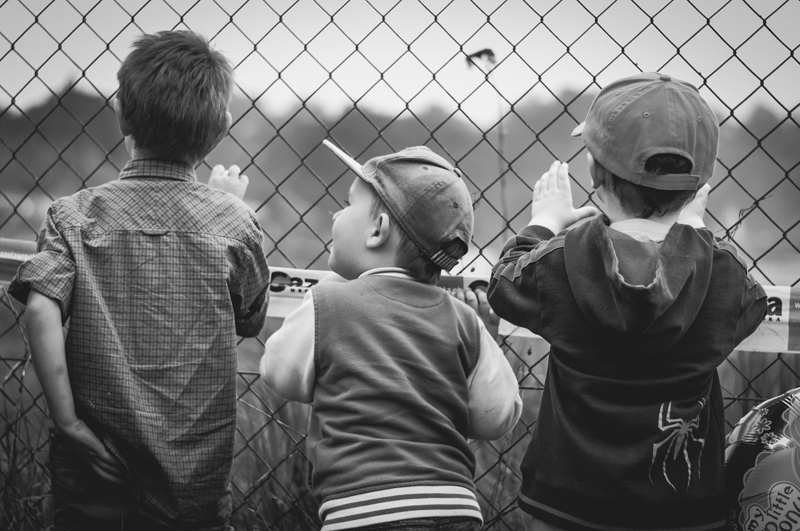 Although there are some moms who make it a point to be painfully real about the ups and downs of motherhood, too many mothers hide their shortcomings in order to present a happy and near-perfect face to other moms.

I'm sure you know both kinds of moms. There are the ones who will admit that they just can't seem to get on top of their son's behavior problems (and what mom with a son does not have to deal with behavior problems?), and don't mind admitting to their friends that they are on the verge of giving up. Then there are the moms who seem determined not to admit that they don't have the parenting thing down pat. You know that their children can't really be as perfect as they claim, but how can you possibly admit to struggling to a mom who claims that she has it all under control?

Unfortunately, moms on both sides of this spectrum suffer for the disparate picture presented. For the mom who feels like she is the only one who suffers from inadequate-mom syndrome, the lack of solidarity can prove crippling. For the mom who is determined at all costs to present the picture of a perfect child, the pressure can build up as well. The average parenting experience likely falls somewhere in between these extremes, but there is nothing like being a mom to blind you to that reality. There are certainly moms who are inadequate, and there are probably also moms who have been blessed with complete competency. I must confess that I don't know either one of these moms!

I realize that I'm talking about a very fine balance here. No one really likes being around a friend who complains constantly about her children. Certainly, no one likes to be around a friend who never admits ever to having experienced a problem or a challenge with her son. All moms would be served, though, by being real about what it means to be a mother. It truly is the hardest job in the world, and while I don't necessarily think it takes a village to raise a child, I do think that just knowing that someone else is experiencing the same things that you are makes the journey that much easier. I've earned a Ph.D. and I've been a mother four times over. I can attest to the fact that mothering is much, much harder than graduate school!

If I could tell new mothers anything, I would urge them to understand that they are not alone, and that anything they are going through now has been experienced by countless mothers before them. If you happen to have mom friends who look at you blankly when you talk about your son's seeming inability to follow directions the first time they are given, I would strongly encourage you not to assume that their sons are perfect. Seek out the company of moms who don't mind sharing their own struggles, if for no other reason than that they might have found a solution to a problem with which you are dealing!

For your part, realize that admitting to struggling with a parenting issue does not mean that you are not a good mother! After all, you can't deal with the problem until you admit to having it!



Related Articles
Editor's Picks Articles
Top Ten Articles
Previous Features
Site Map





Content copyright © 2022 by Laura Delgado, Ph.D.. All rights reserved.
This content was written by Laura Delgado, Ph.D.. If you wish to use this content in any manner, you need written permission. Contact Laura Delgado, Ph.D. for details.