Preparing a Flower Girl - Before the Wedding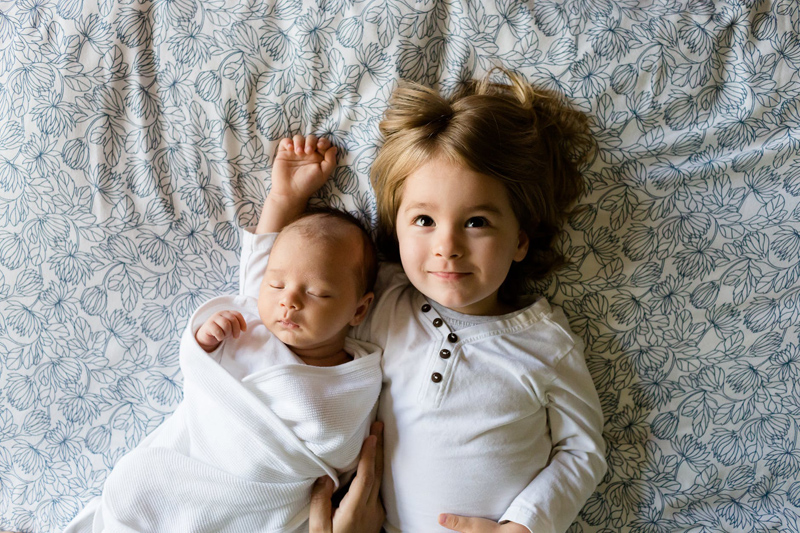 When a young girl is asked to be a flower girl at a wedding, it's not only an important responsibility for her, but for her parents as well. My six-year old was a flower-girl at a New Year's Eve wedding for my husband's brother, so I thought I'd share our experiences. Here's some tips on the myriad of things leading up to the wedding itself:
Buying the Flower Girl Dress
Generally, a bride is going to handle wedding party wardrobe early in her wedding planning. Be sure to talk with the bride about what she has in mind, and let her know if you and your little girl will have any preferences. In my case, I really wanted for her to have dress that made her feel like a princess � that made her feel "twirly." I went out (without my daughter, so she didn't get attached) and took photos of what I thought might work and shared them with the bride.
If the wedding is still several months away, though, you'll need to factor in the possibility of a growth spurt for your little flower girl. If you have to order ahead, you may want to check her current size and one size above, to see if it makes sense to buy the larger dress and plan alterations closer to the wedding. If you are shopping off the rack, as I was lucky enough to do, you might want to wait until closer to the wedding, leaving still at least 4-6 weeks. It's worth noting that if you aren't buying through a bridal shop, there may be limited times of the year you can find girls' dresses. Spring, especially Easter, will yield some white dresses and the holidays is great for ivory, gold and silver. When I started shopping in September, there was absolutely nothing, and the bride was getting anxious that I still had no dress in before early November, but I ended up with a $30 dress from JC Penney that was just perfect. Also, remember you'll need shoes, stockings, as well as possibly jewelry or hair accessories.
Pre-Wedding Events
The flower girl is a full member of the wedding party and should plan to attend all pre-wedding festivities. I'm thinking flower girls are generally not invited to the bachelorette party, but should plan to attend showers, the wedding rehearsal, rehearsal dinner as well as any wedding brunches or dinners surrounding the event. And be sure to plan wardrobe � there's generally an expectation that the flower girl look basically adorable.
The flower girl also needs to be on-call for any pre-ceremony and/or post-ceremony photos, which may sometimes mean getting your flower girl completely ready twice (if the photos are in the afternoon and the wedding
ceremony later in the evening).
Building a Relationship with the Bride
The flower girl experience is going to be more fulfilling if she's able to build a special relationship with the bride. If the flower girl is in the same town or from the same side of the family, that's easy. In our case, we live a half-state away from the bride and groom, and we're relatives of the groom only getting to know the bride ourselves.
But the time our daughter spent with the bride at the events I mentioned above, the photos they took together and the times the bride has told my daughter that she was a perfect flower girl and made the wedding really special have meant a lot to her. The advance contact they had really made her care about doing a good job and taking the wedding seriously.
The Flower Girl role at a wedding is a real responsibility � a well-prepared flower girl can add volumes to the bride's enjoyment of her day, but the unpredictability of children can also lead to unwanted disasters. Since all that pressure can't be put on a child, it's important the parent(s), before accepting, understand the commitment in finances, time and child-preparation they are making on their child's behalf.
For thoughts and tips on preparing a flower girl for the wedding ceremony and reception itself, see my related article, Preparing a Flower Girl � The Wedding (in related links below).
I wanted to share that my daughter loved this cute little flower girl story, Lilly's Big Day by Kevin Henkes, and in fact, read it to the bride shortly after her engagement when "hinting for the job." It's a nice way to open the discussion with a flower girl of how the role can feel overwhelming in the moment and preparing for that feeling.
You Should Also Read:
Preparing a Flower Girl � Wedding and Reception


Related Articles
Editor's Picks Articles
Top Ten Articles
Previous Features
Site Map



Follow @bellanicki
Tweet





Content copyright © 2018 by Nicki Heskin. All rights reserved.
This content was written by Nicki Heskin. If you wish to use this content in any manner, you need written permission. Contact Nicki Heskin for details.