Preparing a Flower Girl - Wedding and Reception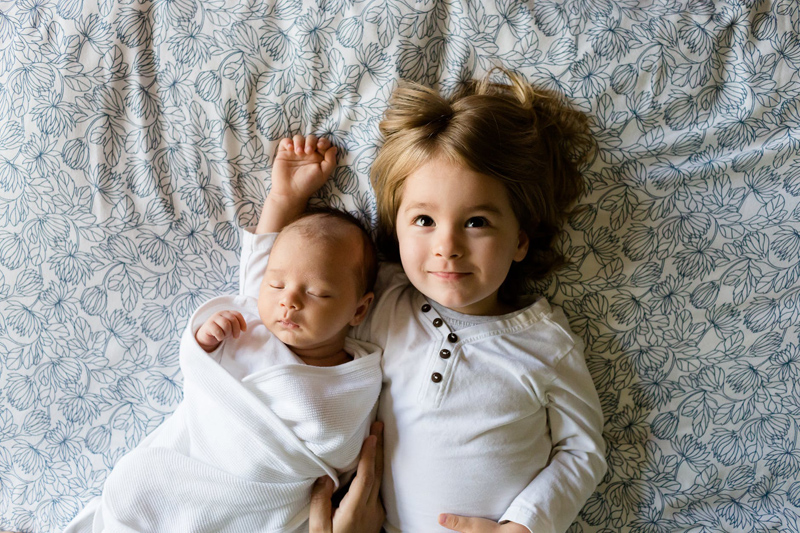 When a young girl is asked to be a flower girl at a wedding, it's not only an important responsibility for her, but for her parents as well. My six-year old was a flower-girl at a New Year's Eve wedding for my husband's brother, so I thought I'd share our experiences. Here's some insights on preparing your child for the wedding day -- for my experiences on the many pre-wedding jobs and events of a flower girl and her parents, see my related article Preparing a Flower Girl -- Before the Wedding (in related links below).
Preparing for the Wedding Ceremony
No matter how excited your flower girl, it's important to remember that she may get intimidated when concept becomes reality. For my little one, the anxiety set in when she was waiting on line with the bridesmaids and the bride at the rehearsal. She had been practicing her step-together-step (so cute!) and had her basket of silk rose petals, and she was wearing her little heels. I worked out with the wedding planner to wait with her in the hall, walk her in to the room just a bit and crouch down by the door as she continued in, then go to my seat in the back row (where my sister was already sitting with my 2-year old) only when the flower girl had progressed down the aisle and no one was looking at the back of the room anymore.
The most important thing is making the wedding day stress free. Leave way more time than you need, and plan quiet time into the day. We actually practiced curling her hair a couple days before so that she would have a sense of what sitting still while I did that meant. We got to the hotel early enough to make
it fun and relaxed to get her ready before photos.
Between the photos and the wedding we took the dress back off (brought an outfit that went on from the bottom without messing her hair) but left on her shoes and let her practice coordinating her walking along with spreading the rose petals, and practiced the size of the handfuls to still have some petals left at the front. The she watched a movie until it was time to touch up her hair again for the ceremony.
The trick is to keep it stress-free and still give her the preparation she needs to be confident. We told her that when she walked in, people would probably ooh and ahh, and they'd all be thinking about how beautiful she looked and what a wonderful flower girl she was, so she could just smile back at them. We let her know about the photographer and videographer and that she could just ignore them.
Ultimately, we let her know there was nothing she could really do that was wrong, just to keep heading toward the front and if she got nervous just focus on Daddy (the best man), her Uncle (the groom) or her Aunt (a bridesmaid). After she reached the front, she was able to sit down with Grandma and Grandpa -- expecting a flower girl to stand through the ceremony without becoming a distraction is probably a mistake. Make sure your flower girl will be able to stand though to see the bride coming in -- she's earned it! When it all came down to it, our flower girl did just wonderfully!
The Reception
We had told our daughter there was one big rule for a flower girl -- she wasn't allowed to ever say no if someone wanted to take her picture, and she had to smile (no sassy faces!). This definitely paid off at the reception. She removed her flower garland, and we stopped worrying about the dress or shoes getting dirty -- she had a great time dancing out of the dance floor with the bridesmaids (and sometimes alone) and spent lots of time with grandparents and the bride and groom. She loved everyone telling her what a good job she'd done (we reminded her to say "thank you" when people did that!). The dozens and dozens of photos will make lovely memories for her and for us. Since this was a New Year's Eve wedding, it went past midnight, and made for a very tired flower girl, who started to break down just after midnight. We had given her a rest in the afternoon, but if your wedding goes past bedtime, be aware that excitement and adrenaline only last for so long.
Being a flower girl can be a memorable and confidence-building experience for a little girl. The right preparation can make all the difference in ensuring that all goes well. For our little girl, it was a source of enormous enjoyment and pride, and the memories for her, as well as the deepened connection with her Uncle and her new Aunt will last a lifetime.
----------------------------------------------
A half-inch curling iron was just perfect for making little curls in the bottom couple inches of my daughter's hair (even though I really had no idea what I was doing, it came out great!)
You Should Also Read:
Preparing a Flower Girl � Before the Wedding


Related Articles
Editor's Picks Articles
Top Ten Articles
Previous Features
Site Map



Follow @bellanicki
Tweet





Content copyright © 2018 by Nicki Heskin. All rights reserved.
This content was written by Nicki Heskin. If you wish to use this content in any manner, you need written permission. Contact Nicki Heskin for details.